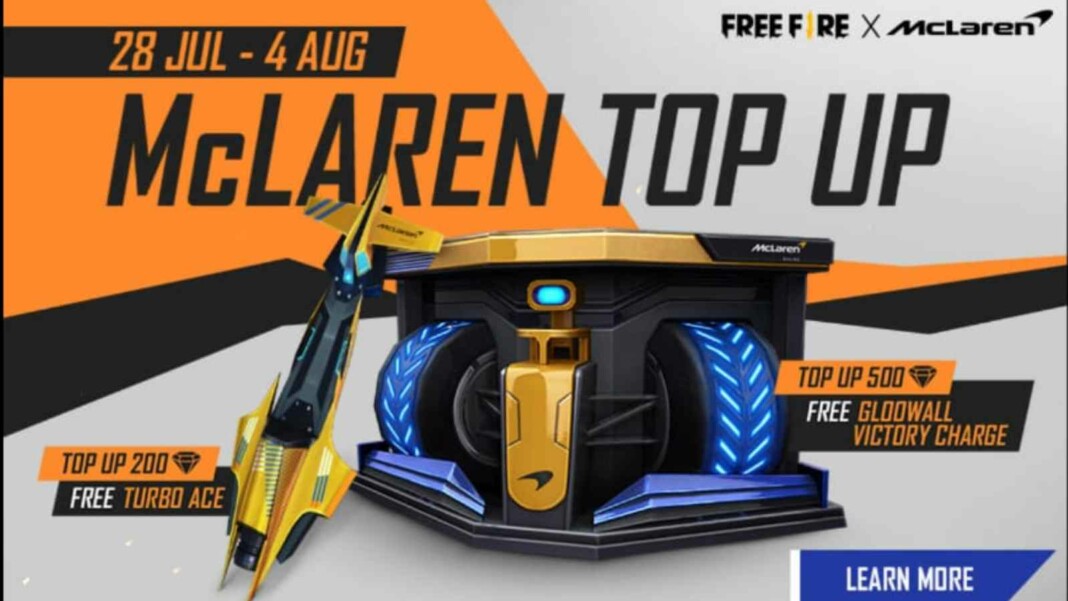 Free Fire x Mclaren collaboration has resulted in bringing several exclusive items to the game. Here, we will discuss how to get Turbo Ace (surfboard skin) and Victory Charge Gloo Wall skin in Free Fire via the new McLaren Top-Up Event.
Free Fire developers never fail to amuse their users. They bring several luring items into the game to keep the game's content fresh and engaging. The game has a ton of partnerships under their name with popular brands and personalities. The game's crossover with McLaren was announced earlier this year and a set of appealing cosmetics & events are set up in-store, all up for grabs.
Top Up events are not a newbie in the game and we have seen some of the legendary skins under the event. McLaren P1 Helios car skin was made available in the game under a top-up event soon after the release of the OB28 update. This time, the developers have brought in Turbo ace surfboard skin and Victory charge gloo wall skin under the new McLaren Top-Up Event. Let us know how they would cost you.
---
Free Fire McLaren Top Up Event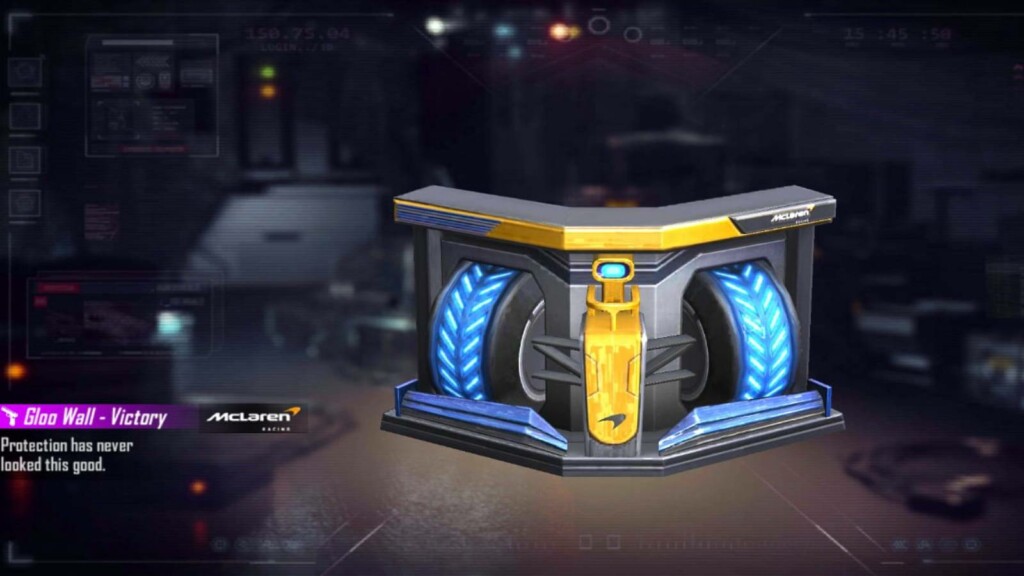 A new Mclaren Top-up Event will offer players the chance to get the exclusive Turbo ace skin and Victory Charge gloo wall skin in the game by topping up diamonds.
In order to get the Turbo ace (surfboard skin), Players have to top up an amount of 200 diamonds to unlock the skin and play with it. The Victory charge gloo wall costs an amount of 500 diamonds top-up. This is one of the best events that one could ask for and moreover, you can use those diamonds for other uses and you are getting these as free rewards under the top-up event.
Turbo Ace Surfboard skin: Top up 200 diamonds
Victory charge gloo wall: Top up 500 diamonds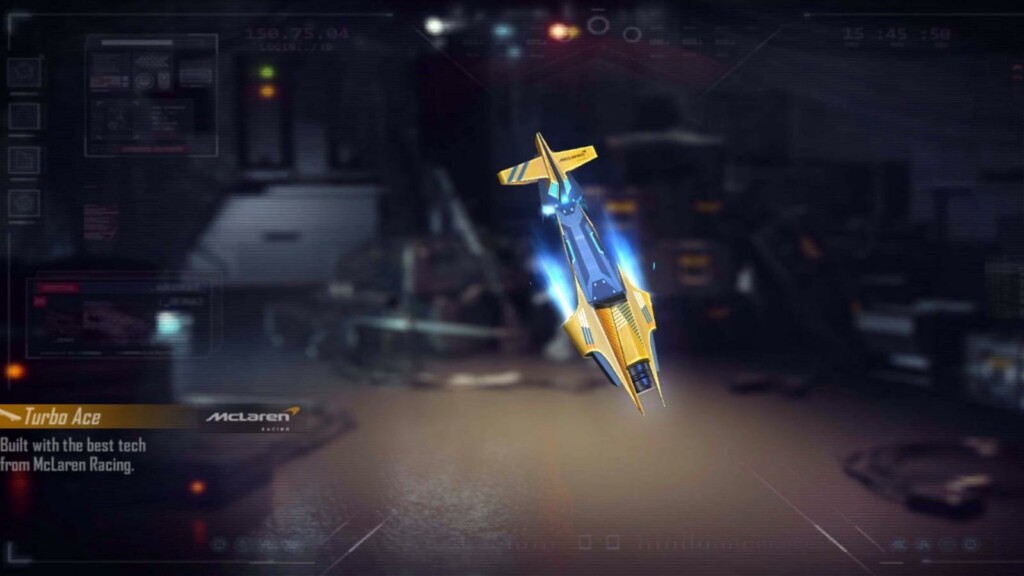 The Event had commenced today i.e., on July 28, 2021, and will be continued up to August 4, 2021, which closes at 11:59 PM IST. Therefore, it is recommended that players must top up during the event period and grab those rewards before the event runs out.
Read More: Top 5 Mistakes Players Do In Free Fire Ranked Mode
---
How to access the event
Follow the given steps below to access the event
Step 1: Open Garena Free Fire on your device. Once you are in the main lobby, click on the 'Calendar' icon present on the right side of the screen.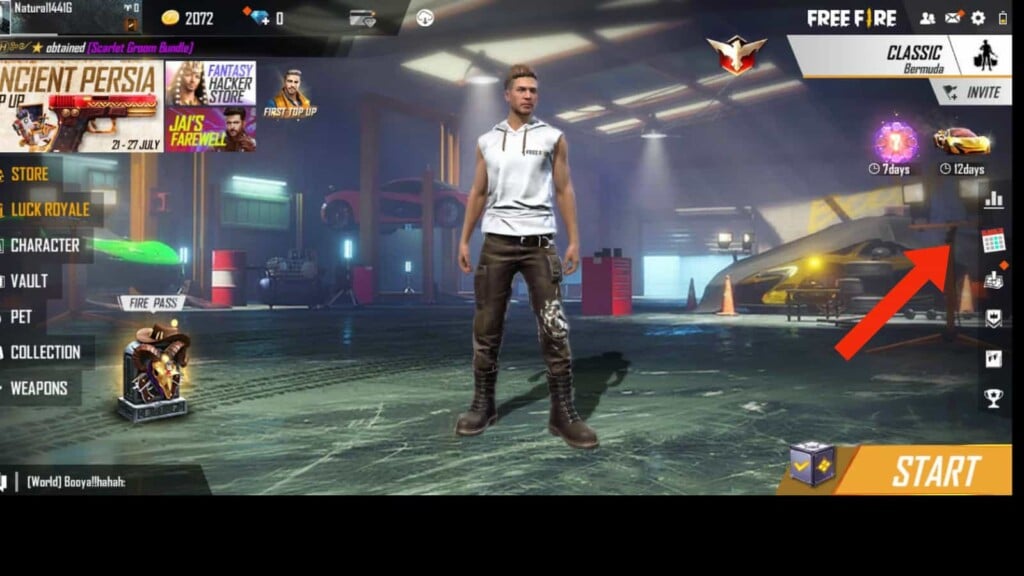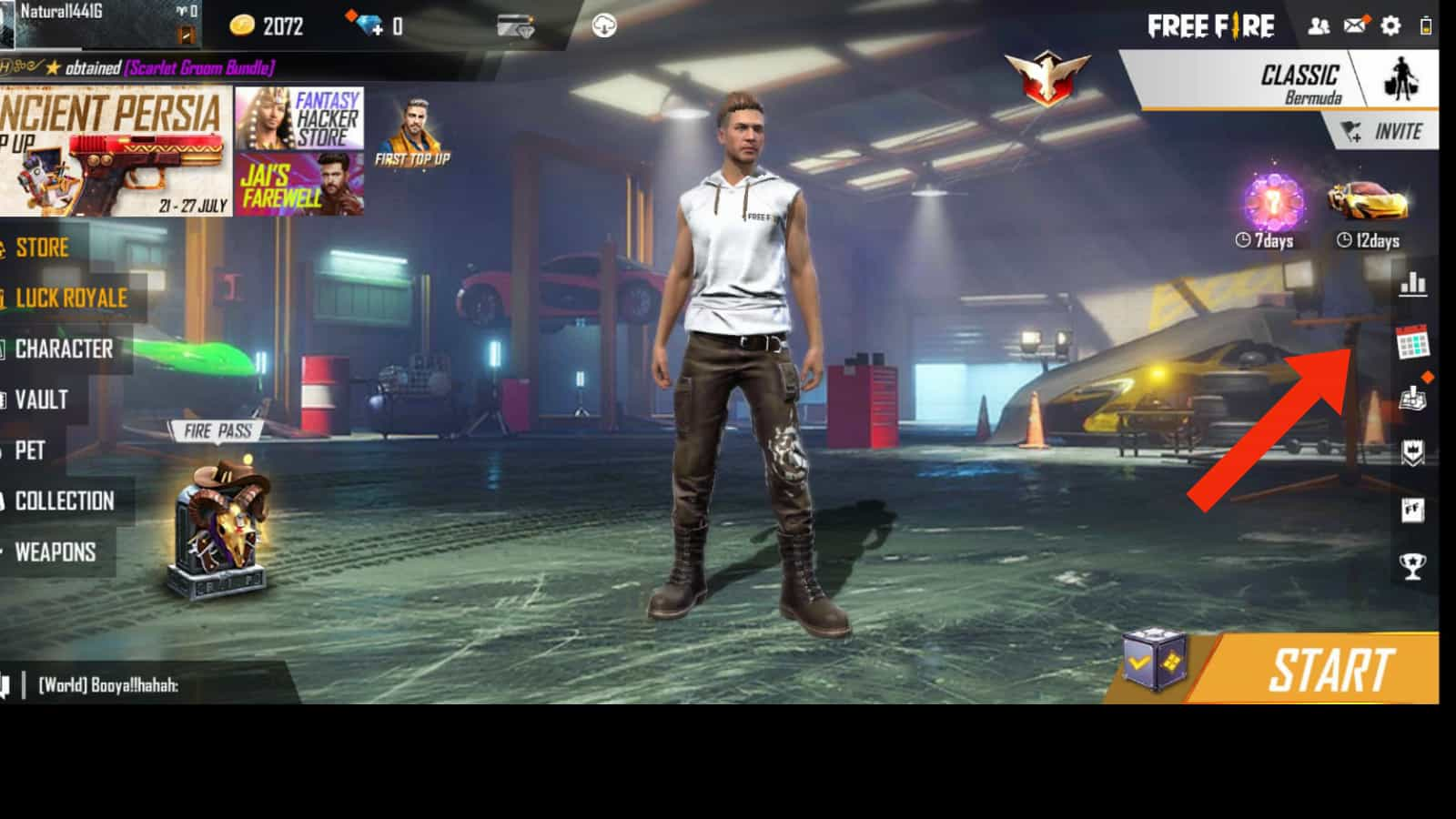 Step 2: Under all sections, tap on the 'Ace Play' event section to proceed. Thereby, you can 'Mclaren top up' event.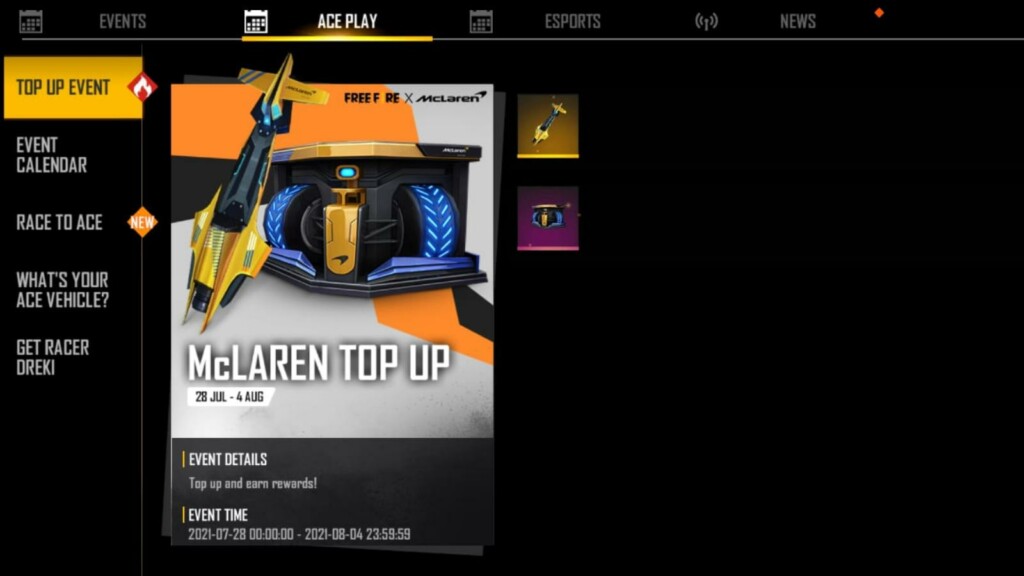 Step 3: After recharging the required amount of diamonds in your account, you will be shown the 'claim' which is not greyed out. Upon a successful diamond top-up, you will be able to avail the skins.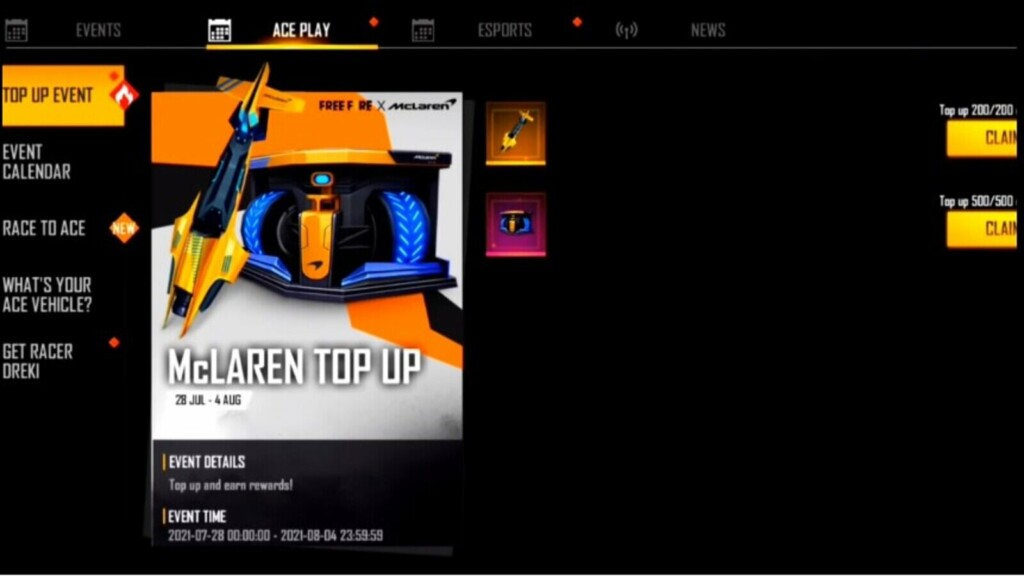 ---
Free Fire Mclaren Event calendar
Road to Ace (July 23rd to August 3rd)
Aftermatch drop in all modes (July 23rd to August 3rd)
Exchange Token (July 26th to August 3rd)
Roadster Studio (July 28th to August 3rd)
Play for rewards (July 31st to August 1st)
Login reward (July 31st)
Convoy Crunch (July 31st to August 3rd)
Also Read: Free Fire City Open Play-Ins 2: Overall standings, MVP, Map Recap and more