Garena Free Fire has a Free Fire Partner Program that the players can access and get huge benefits from. This is a good way to start in the Free Fire content creation journey.
Free Fire has emerged as a very popular esports genre in many countries through out the world. Players can get into the Garena partnership for many benefits on many platforms.
This provides a guide on how to register for the Free Fire Partner Program.
Waht is Free Fire Partner Program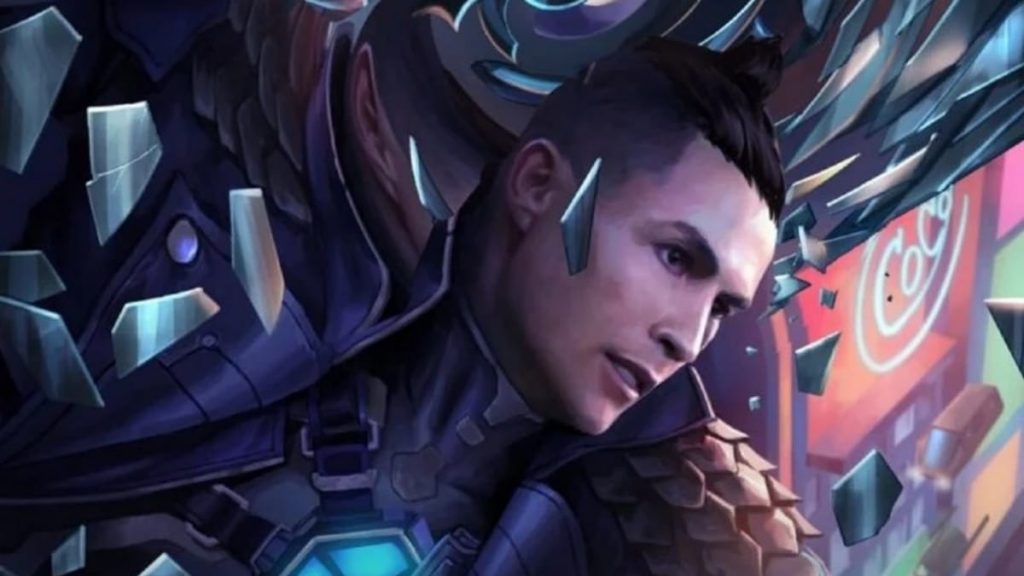 The Free Fire Partner Program is initiative undertaken by Garena to help the up-and-coming Free Fire content creators. The partners will receive a special badge on their profile that will set them apart.
Related: List of Free Fire redeem codes for April 4, 2021: Redeem the Paleolithic Bundle…
The perks for partnering up with Garena are:
In-game rewards, diamonds and custom rooms
Advance access to un-released content
Access to official observer Free Fire client
Featuring on Free Fire social media sites
Financial compensation (Only for users over 500K subscribers and 95% Free Fire content)
In-game codes for giveaways to fans
Access to communication with Free Fire team
Invites to esports and tournaments
Merchandise for the users
How to join Free Fire Partner Program?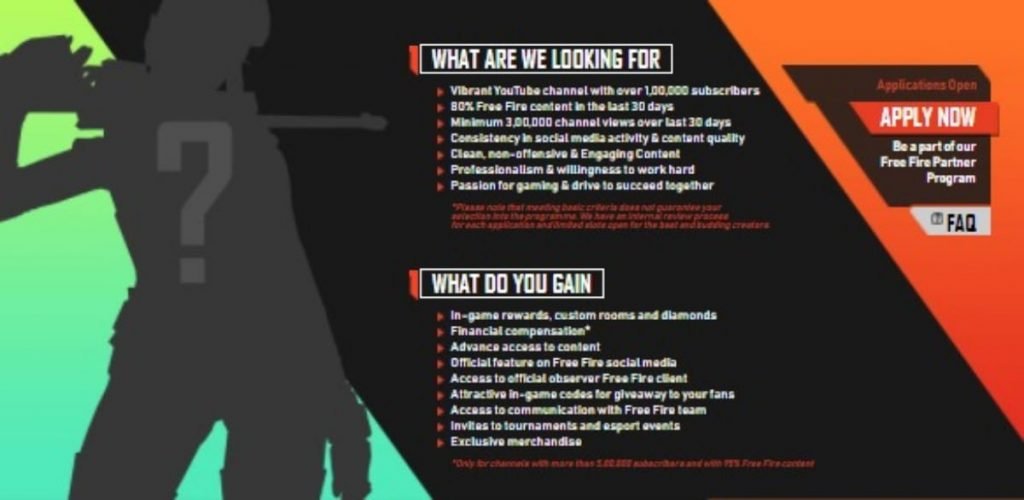 The Free Fire Partner Program has a strict basis for joining and thus it is not for all the players. The website states a few of the minimum requirements for the players. These are:
YouTube Channel with over 1 million subscribers
80% Free Fire content in the last 30 days
Minimum 3 Million channel views over last month
Consistent social media and content
Professionalism and willingness to work hard
Passion for gaming and drive to succeed together
How to apply for the partnership?
The official website is to be visited first to apply for the program. Click here to visit the site.
After this users need to list the details that they may ask for. These may include Adhaar, PAN, Phone Number, name, YouTube Channel and more.
Follow the prompts to sign up for the review.
If you are selected for the Free Fire Partner Program then you will receive news from Garena very soon.
Also read: Amitbhai vs SK Sabir Boss: Who has better Free Fire stats in April 2021