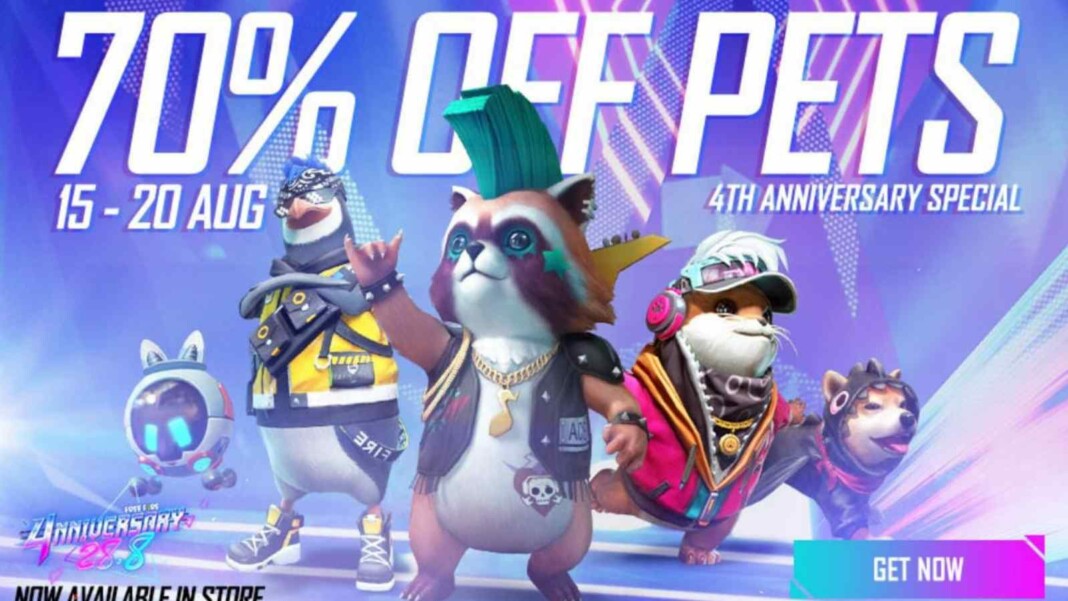 Free Fire is in full throttle with new events and such due to their celebration of their 4th Anniversary. Currently an event is running that allows Free Fire pets at 70% off in Stores and the players can buy them for very cheap!
Pets in Free Fire are one of the unique features of the game. This was one of the first battle royale games to introduce the pet feature and therefore, is a popular choice for the players. Pets are very useful due to the abilities they provide and can even win players games if used properly.
Here is the complete detail for the Free Fire Pets at 70% off.
Free Fire pets 70% off in Store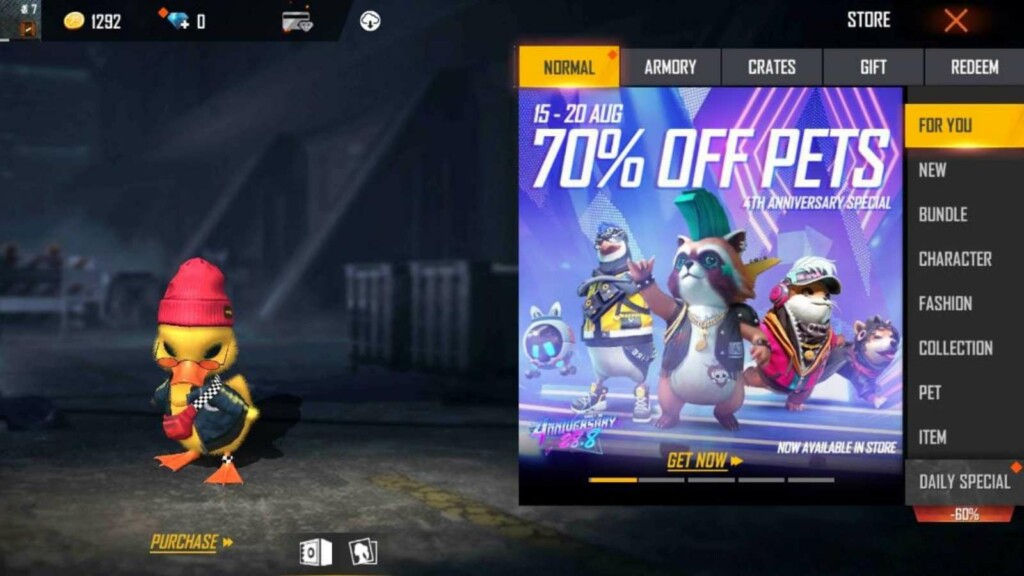 Free Fire has a wide selection of pets that the players can obtain in the game. Each pet has a separate ability and design and players often like to collect them all.
Related: Free Fire redeem codes for 15th August, 2021: Get Justice Fighter Loot Crate!
However, even though pets are sometimes available to be obtained through evets or top-ups, they still cost money to buy and are not free. Players can purchase any of the pets in Free Fire for diamonds, in the in-game Store. It requires the players to spend real money in order to get diamonds first.
However, due to the 4th Anniversary of Free Fire, the developers have decided to reward its player base amply. The Free Fire pets are now 70% off in the Store and will remain so, from 15th August, 2021 till 20th August, 2021.
The complete Store and price are discussed below:
Dr. Beanie – 209 diamonds
Moony – 209 Diamonds
Dreki – 209 Diamonds
Beaston – 209 Diamonds
Rockie – 209 Diamonds
Mr. Waggor – 209 Diamonds
Falco – 209 Diamonds
Ottero – 209 Diamonds
Robo – 209 Diamonds
Spirit Fox – 209 Diamonds
Shiba – 209 Diamonds
Detective Panda – 209 Diamonds
Night Panther – 209 Diamonds
Mechanical Pup – 89 Diamonds
Kitty – 89 diamonds
How to access and buy the Pets?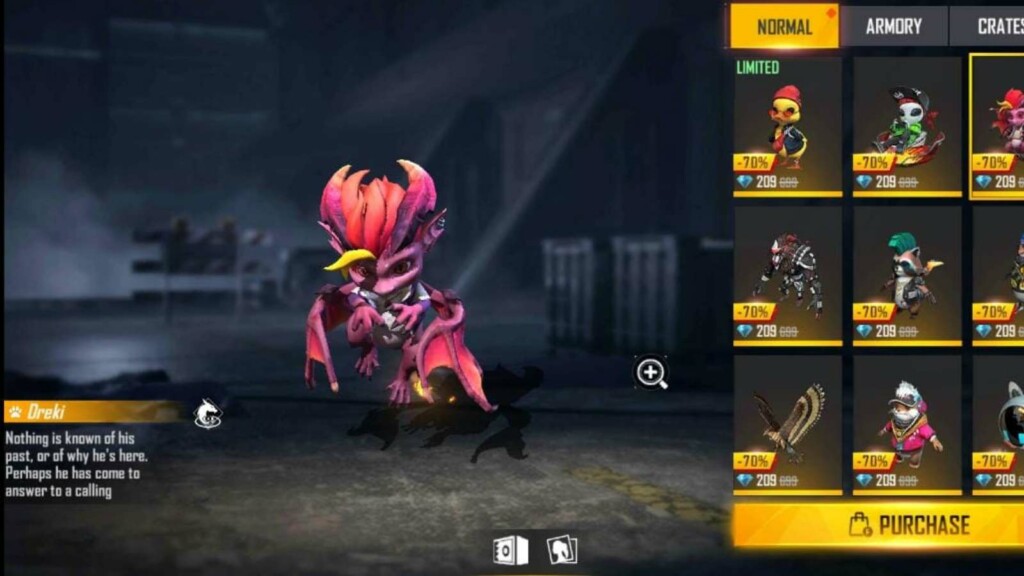 First of all players need to open the Garena Free Fire app and click on the Store section on the left side of the screen.
After this click on the 'Pets" option on the right side of the screen and the pet store will open.
Players can then select any of them and click on the Purchase option to buy the Free Fire Pets.
Follow our Instagram page for more updates on gaming and esports!
Also read: Free Fire Watch to Win Event for August 2021: Get costumes, pets and more!