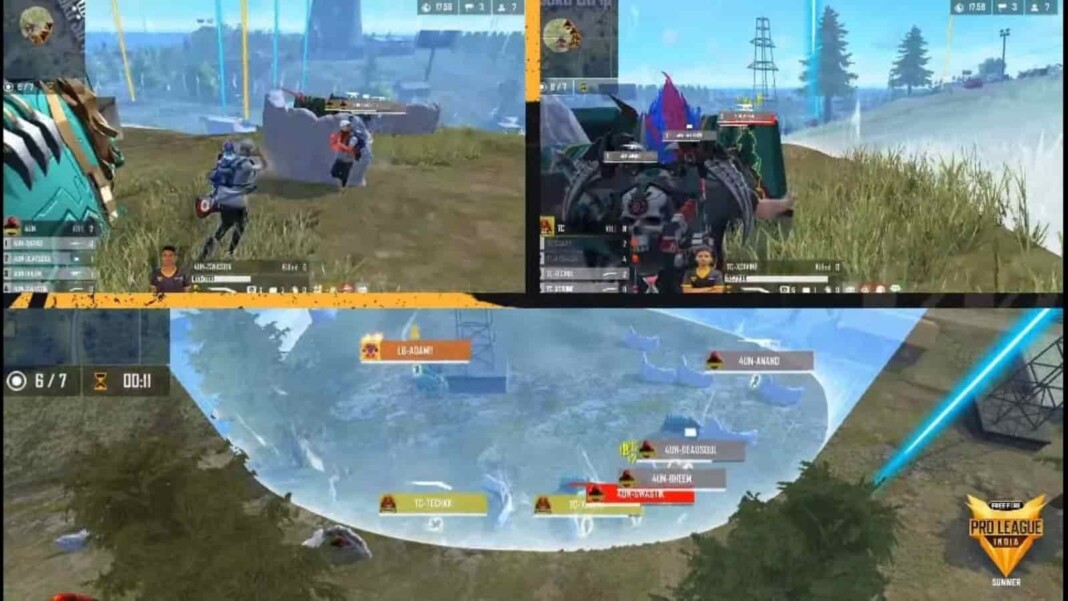 Free Fire Pro League 2021 Summer is in full swing with its league stage matches. The fourth day of this exclusive Indian tournament has concluded its fourth matchday where Group A and B have faced each other in the game today. The day has concluded with Team Captains topping the table with 73 points and 34 kills.
Match Day 3 overall table was topped by Team Captains with 73 points whereas the Galaxy Racer losing the first spot with just 1 point and had to remain in second place with 72 points and 28 kills.
The overall standings table after 4 matchdays are still topped by the Team Elite with 200 points. Team 4 Unknown has shown exemplary gameplay today which have led them to the second spot in this combined overall standings table.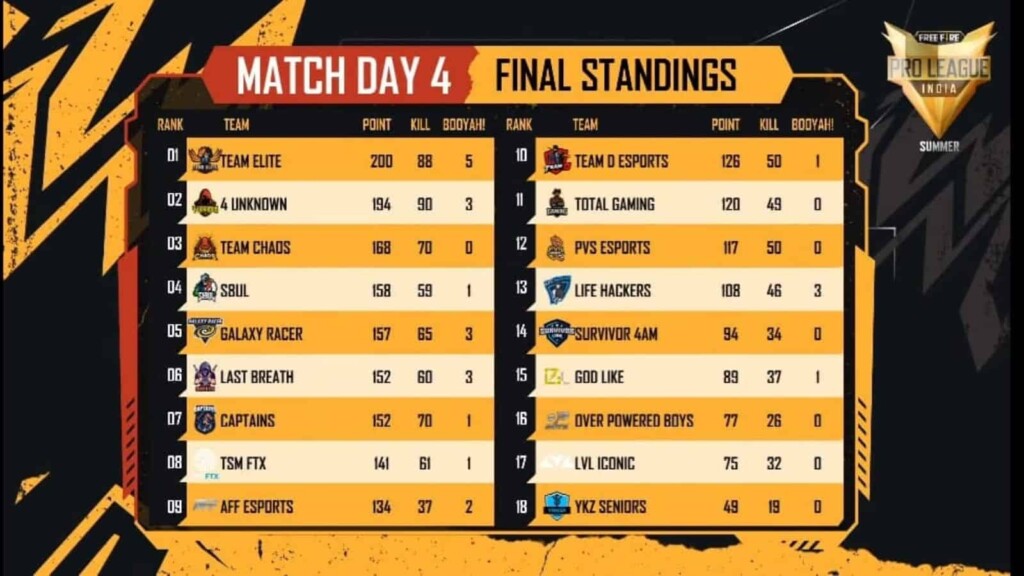 Free Fire Pro League 2021 FFPL Day 2: Overall Standing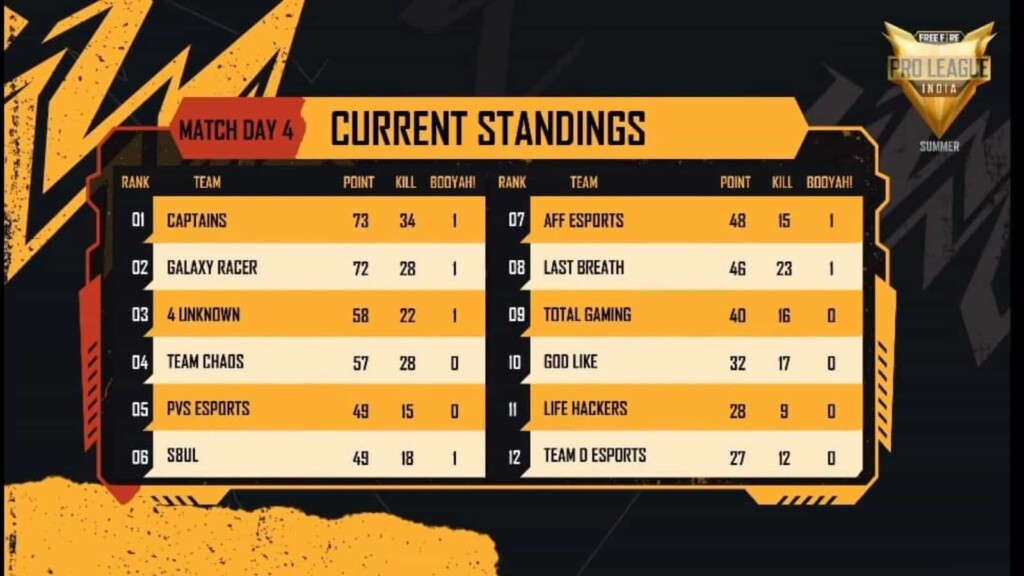 The first match was played on the Bermuda map. This match was claimed by Team 4 Unknown with 4 kills whereas Team Last Breathe finished at second place with 9 kills.
The second match was played on Purgatory map of the Free Fire which was won by the FFIC 2021 Champions Galaxy Racer with a total of 8 frags to their name. Team 4 Unknown finished second with 5 kills.
The third was claimed by Ankush Free Fire with a total of 6 kills and Team PVS clinched the second spot with one kill. Team 4 Unknown is eliminated at the fourth spot in this match.
Read More: Top 30 Best Free Fire Guild Names For July 2021
Team Last Breathe emerged victorious in the fourth match of Day 4 by securing a total of 8 kills and Team PVS finished at third spot with 8 kills whereas Team captains made it to the second spot
The fifth match was won by Team Captains with 4 kills, while the Team Galaxy Racer claimed the second spot with 8 kills.
The last and final match of day 4 was claimed by fan-favourite team S8UL with 5 kills to their name. Ankush Free Fire has finished at the second spot with 3 kills.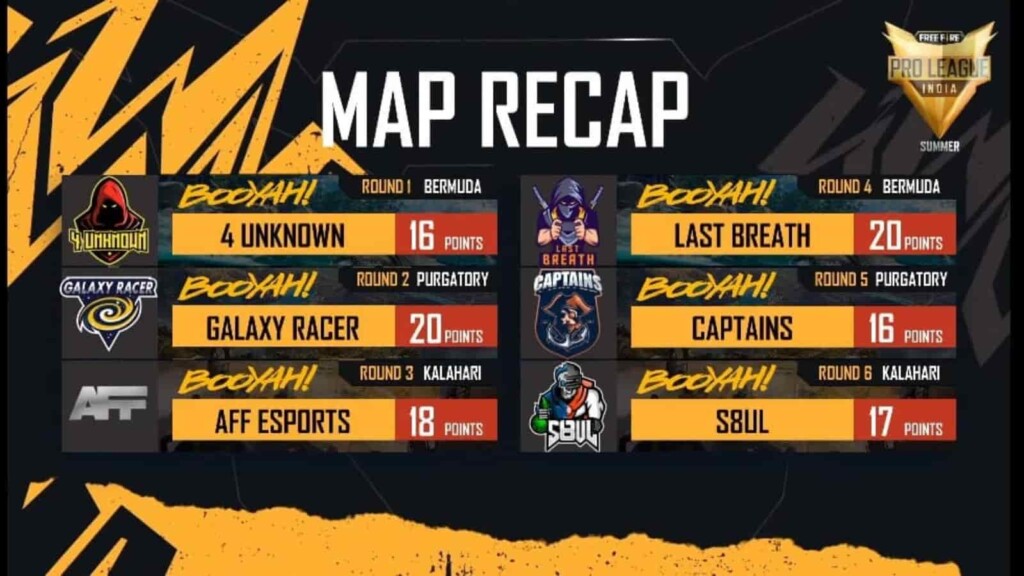 Team 4 Unknown has caught up their momentum back and have surpassed all the teams to be on the top 2 spots again after Matchday 2. On day 2, Team 4 Unknown was on top, but after day 3, Team Elite has taken the position back from them. The next matchday 5 of the tournament will be conducted Saturday i.e., July 10 where Group B and Group C will battle it out. The match will be live-streamed on Free Fire Esports India YouTube Channel.
Also Read: How To Top-Up Free Fire Diamonds On Moogold For July 2021