Garena announced its first-ever Free Fire Pro League 2021 Summer for the Indian and Nepal regions. The announcement of the FFPS 2021Online tournament was made by the developers i=on their social media handles. Garena invites players and their teams from India and Nepal to register for the first-ever Free Fire Pro League 2021 Summer.
After their huge success of the tournament Free Fire world series Singapore 2021, Free Fire now announces a pro league exclusive for players in India and Nepal. As we all know, the Indian teams who are qualified for FFWS Singapore were been disqualified due to the COVID-19 situation in India and Garena has not conducted any tournament in Nepal. This might be the reason for their new region-specific tournament initiative.
Details of Free Fire Pro League (FFPS) 2021 Summer
The tournament will be played by the top 18 teams from India and Nepal region. The 12 teams out of 18 have been already invited which have topped the overall standings of the Free Fire India Championship (FFIC) 2021 Grand Finals. The other six teams will be decided by Open qualifiers. The six teams qualified from the open qualifiers i.e., the Free Fire Cup (FFC) will again join with the invited 12 teams in the League circuit.
Read More: Top 10 best Gloo wall Skins in Free Fire in 2021
Registration and Schedule
The registration for Free Fire Cup (Open Qualifiers) begins from tomorrow i.e., June 1st and ends on June 4th. FFC mode will be completed on June 4th.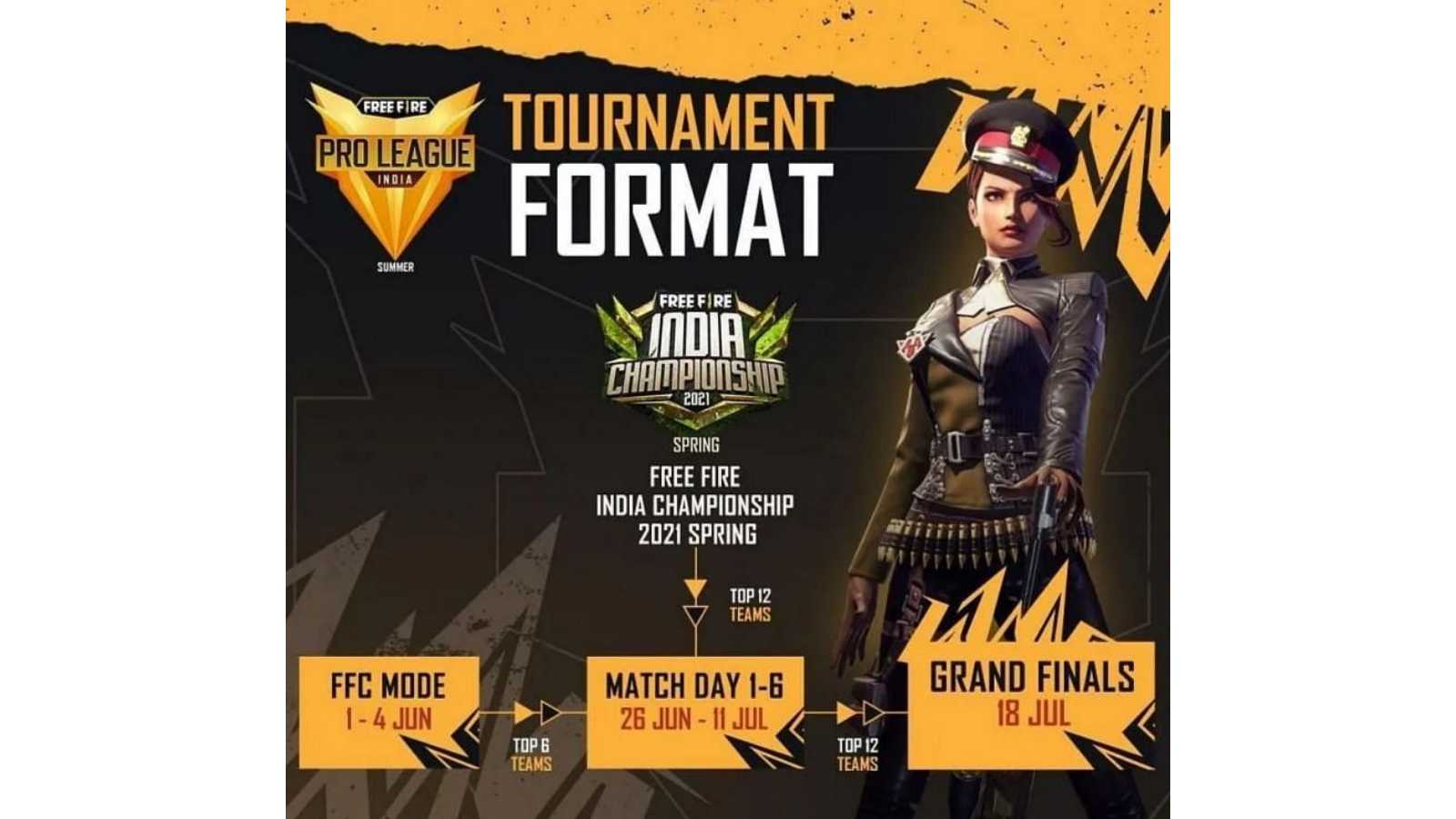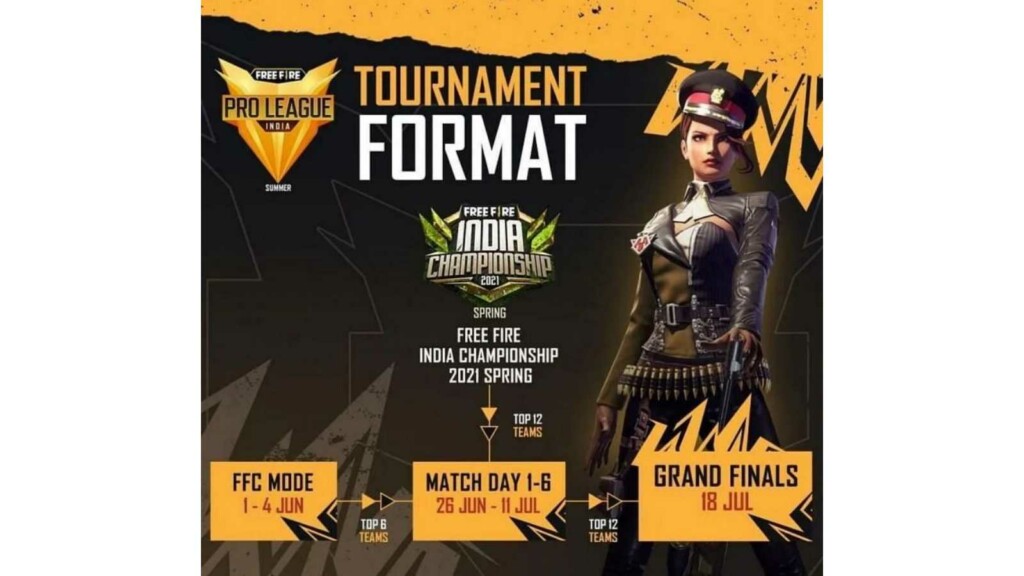 The top 6 teams who qualified FFC will be joining with 12 invited teams to compete against each other in the League Circuit. These 18 teams will battle it out n the League Stage which will be conducted weekends starting from June 26 and goes on up to July 11. (Matches will be played only on Saturday & Sunday).
Match Day 1 – June 26th (Saturday)
Match Day 2 – June 27th (Sunday)
Match Day 3 – July 3rd (Saturday)
Match Day 4 – July 4th (Sunday)
Match Day 5 – July 10th (Saturday)
Match Day 6 – July 11th (Sunday)]
After the completion of the League Circuit, the top 12 teams will get qualified for the Grand Finals scheduled on July 18th, i.e., Sunday. The prize pool of the tournament is ₹35,00,000 INR ( ≃$47,631 USD ).
Also, the top 6 teams who have topped the Grand Finals will get direct invites for Free Fire India Championship (FFIC) 2021 Fall Split. Teams ranked from 7th to 12th of Free Fire Pro League 2021 will qualify for the closed qualifiers (skipping the open qualifiers).
The tournament is streamed live on Free Fire YouTube handle and the Booyah app. Also, we may get to see this tournament live on their Indian Official Instagram handle.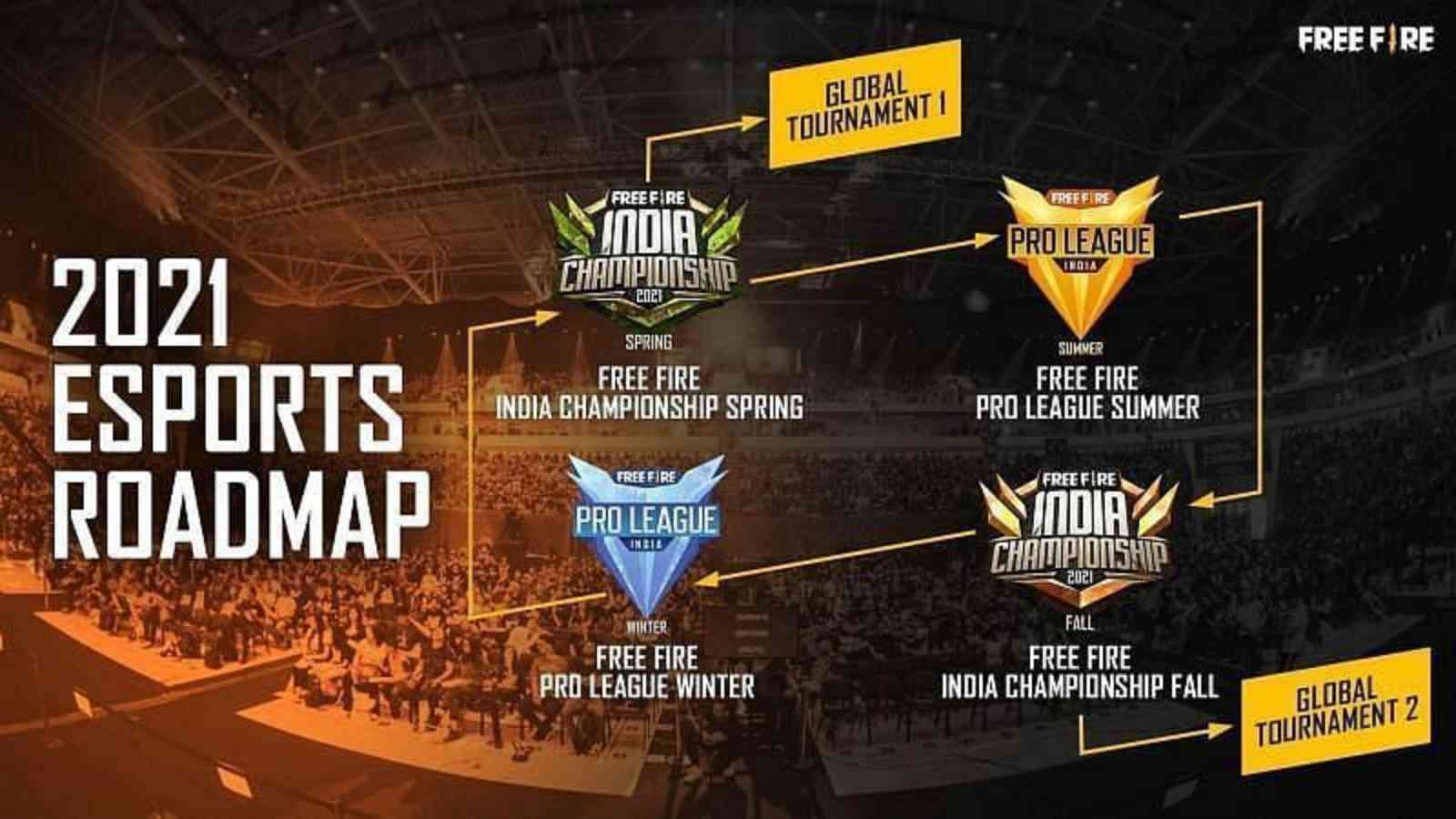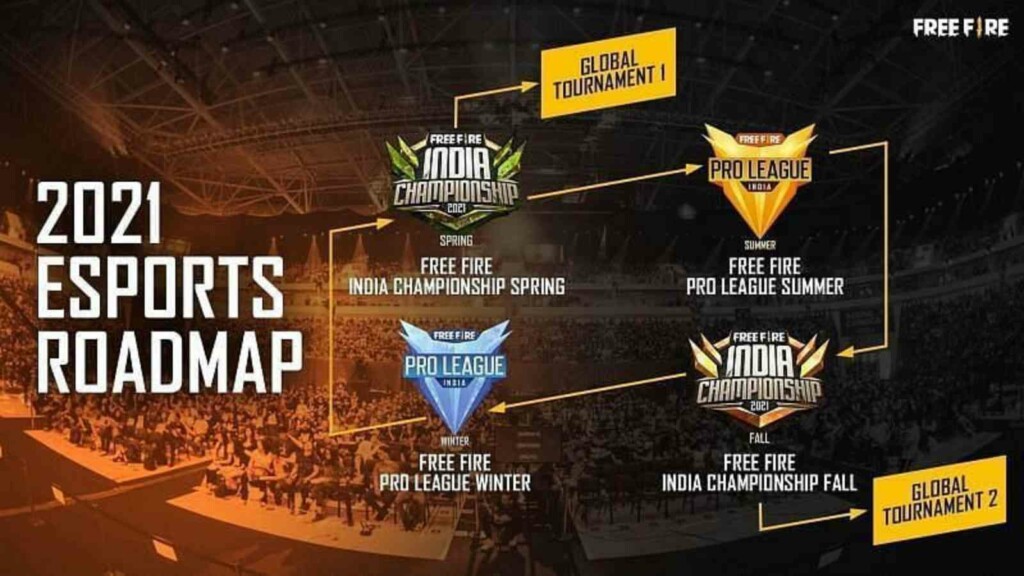 Also, there are more tournaments dropping by surrounding the Indian region. There are a total of four tournaments announced by the officials: Two Free Fire India Championships (Spring and Fall Splits) and two Free Fire Pro Leagues (Summer and Winter), which makes a cumulative total of 2 crore INR prize pool.
ALSO READ: Phoenix Force wins Free Fire World Series 2021 (FFWS 2021) Singapore Grand Finals