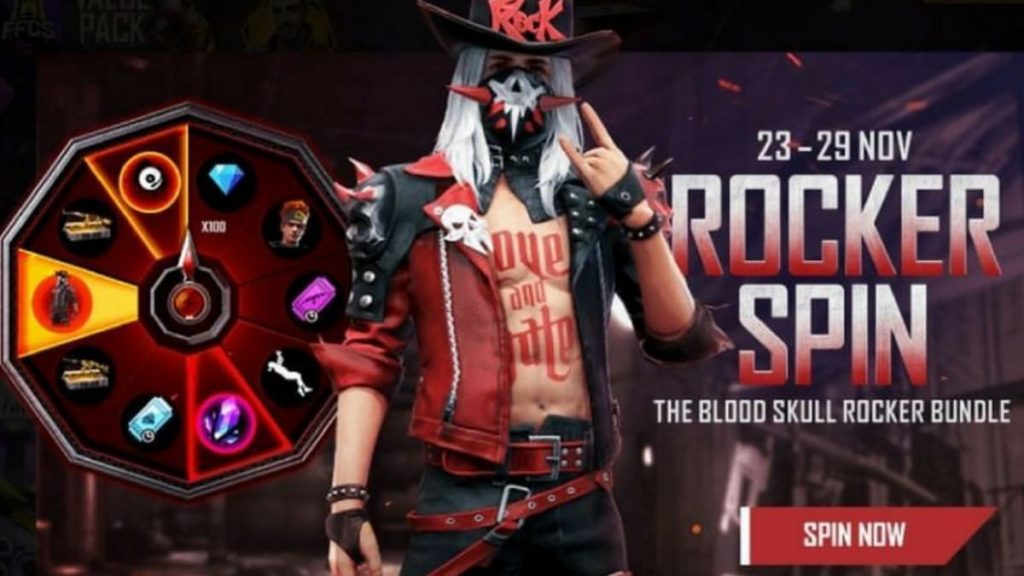 Free Fire has a lot of attractive and funky looking skins with all sorts of colors. The latest addition ot this ensemble is the Blood Skull Rocker skin bundle. This set can be acquired by participating in the Free Fire Rocker Spin Event. The event started on November 23 and gives the player the opportunity to win a bunch of different prizes. The event will come to a close on November 29th.
How to get Blood Skull Rocker bundle in Free Fire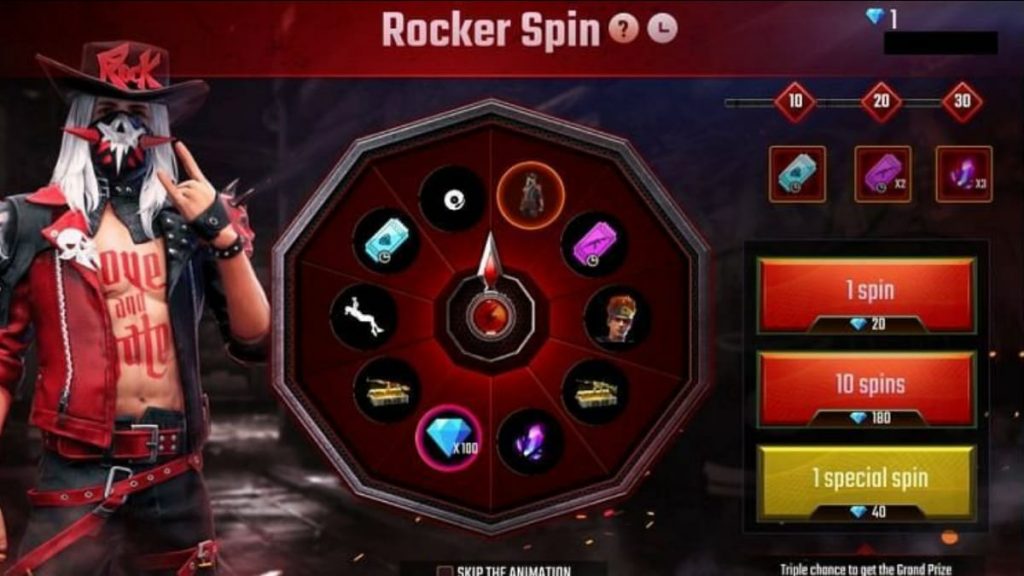 To get this bundle, you must have luck on your side and win it through the rocker spin event. To get to the free fire rocker spin event go to the News Tab in the main menu of game and click on Rocker Spin. From there you will be taken to the event screen itself. You can view all the rewards for the event. The rules of the event areas follows.
Firstly, You can choose to buy 1 Spin, 10 Spins or 1 Special Spin.
Secondly, The Special Spin has a higher chance of giving you the grand prize, which is the skin bundle or a 100 Diamonds.
Thirdly, You will get additional rewards as you rack up 10, 20 and 30 spins.
Additionally, all items you earn go to your inventory.
Furthermore, any duplicate items you receive are converted into FF Tokens.
The Cost of the spins are –
1 Spin – 20 Diamonds
10 Spins – 180 Diamonds
1 Special Spin – 40 diamonds (3x probability of packing the grand prize)
It's worth noting that there is no guarantee that you will win the skin bundle and it is more dependant on luck.
Also read: Top 5 Phones below 10K to play Free Fire