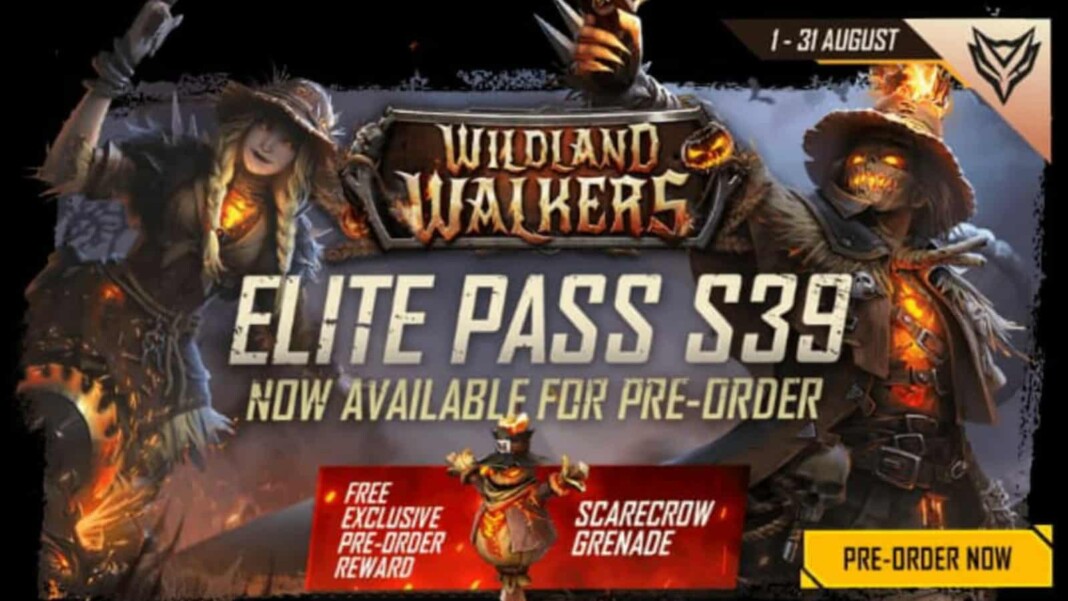 The all-new Free Fire Season 39 Elite Pass is now available for pre-orders today. Players can order the upcoming elite pass season 39 which comes with several exclusive items and bundles.
A new elite pass is released each month and a pre-order phase is opened 2-3 days prior to the official launch date. Players who have pre-ordered the elite pass will receive additional good-looking rewards alongside the elite pass rewards.
Free Fire Elite Pass season 39 Pre-orders are now opened, and players can glimpse the rewards they are receiving for pre-ordering the elite pass. The current Elite pass Season 38 named 'Guns for Hire' will be concluded by the end of this month and the new Elite pass season 39 will go online from August 1, 2021.
Free Fire Season 39 Elite pass Release Date, pre-order Price, and Theme
The new Elite pass season 39 will go live from August 1st with pre-orders open today.
Pre-order price and theme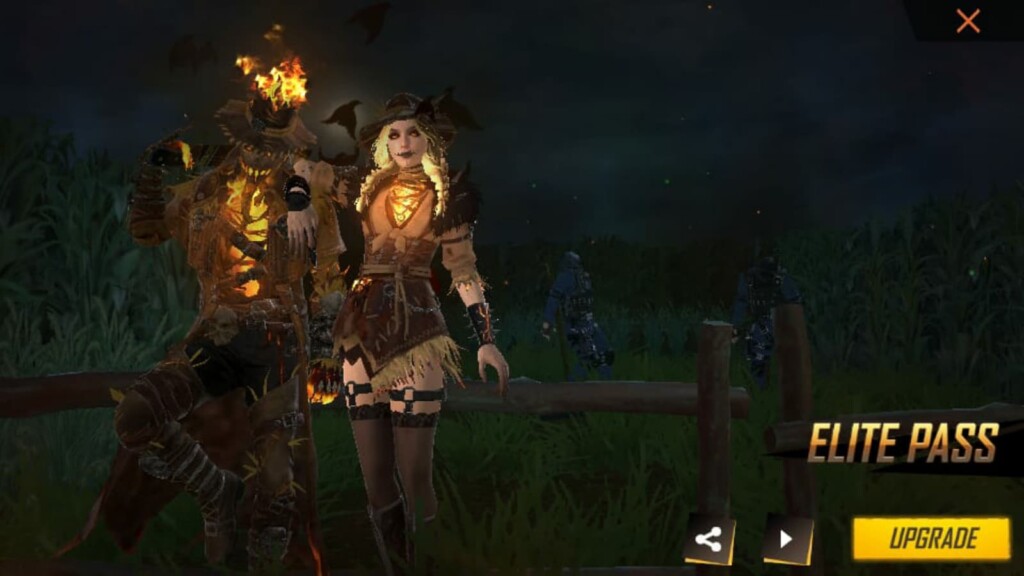 The new Elite pass which is titled 'Wildland Walkers' pre-orders are open now. The Elite Pass Pre-order will cost you a total of 999 diamonds. Scarecrow Grenade skin is the exclusive pre-order reward for players who opted for pre-order. The pre-order phase will be closed by July 31, the same day that the current season 38 pass concludes.
Read More: Free Fire Mclaren Top-up event: Get Victory charge Gloo wall & Exclusive surfboard skin
---
How to pre-order Season 39 Elite Pass in Free Fire?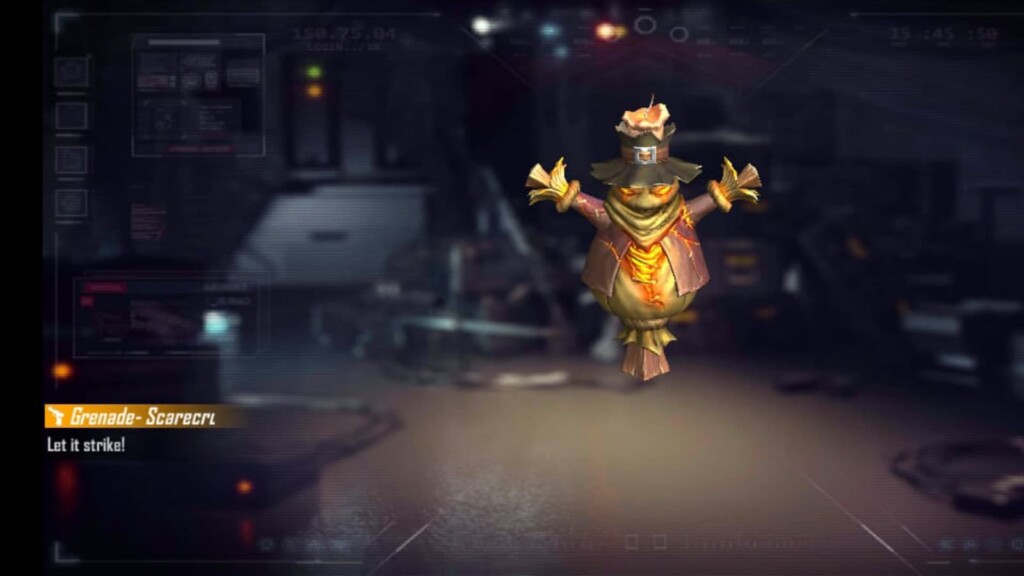 To pre-order the Season 39 Elite Pass in Free Fire, players must follow the instructions listed below:
Step 1: Open Garena Free Fire and navigate to the Elite Pass Section of the game.
Step 2: After that, Click on the option/button Adjacent to the 'Upgrade' button. Upon clicking it, you will be displayed the following screen: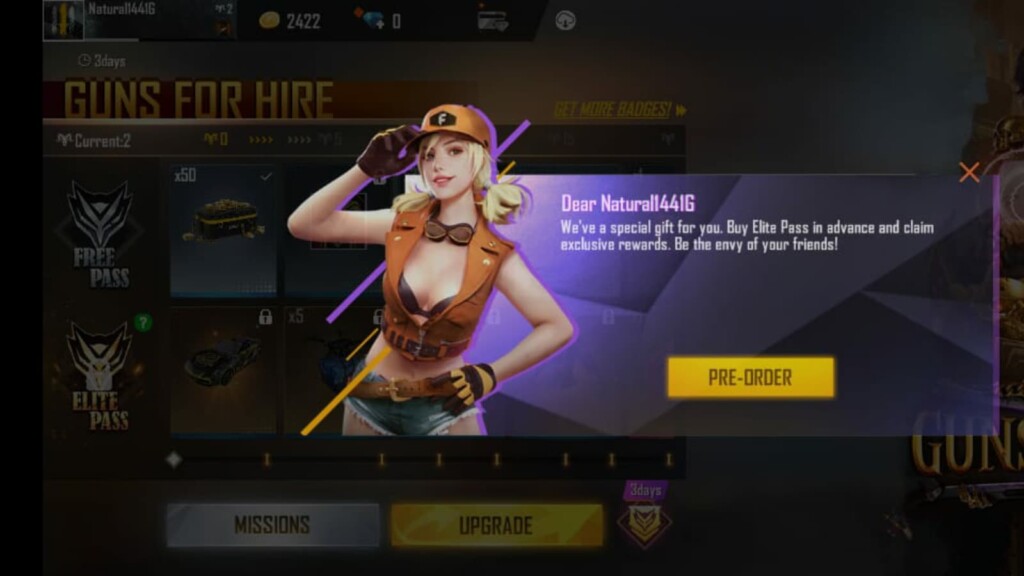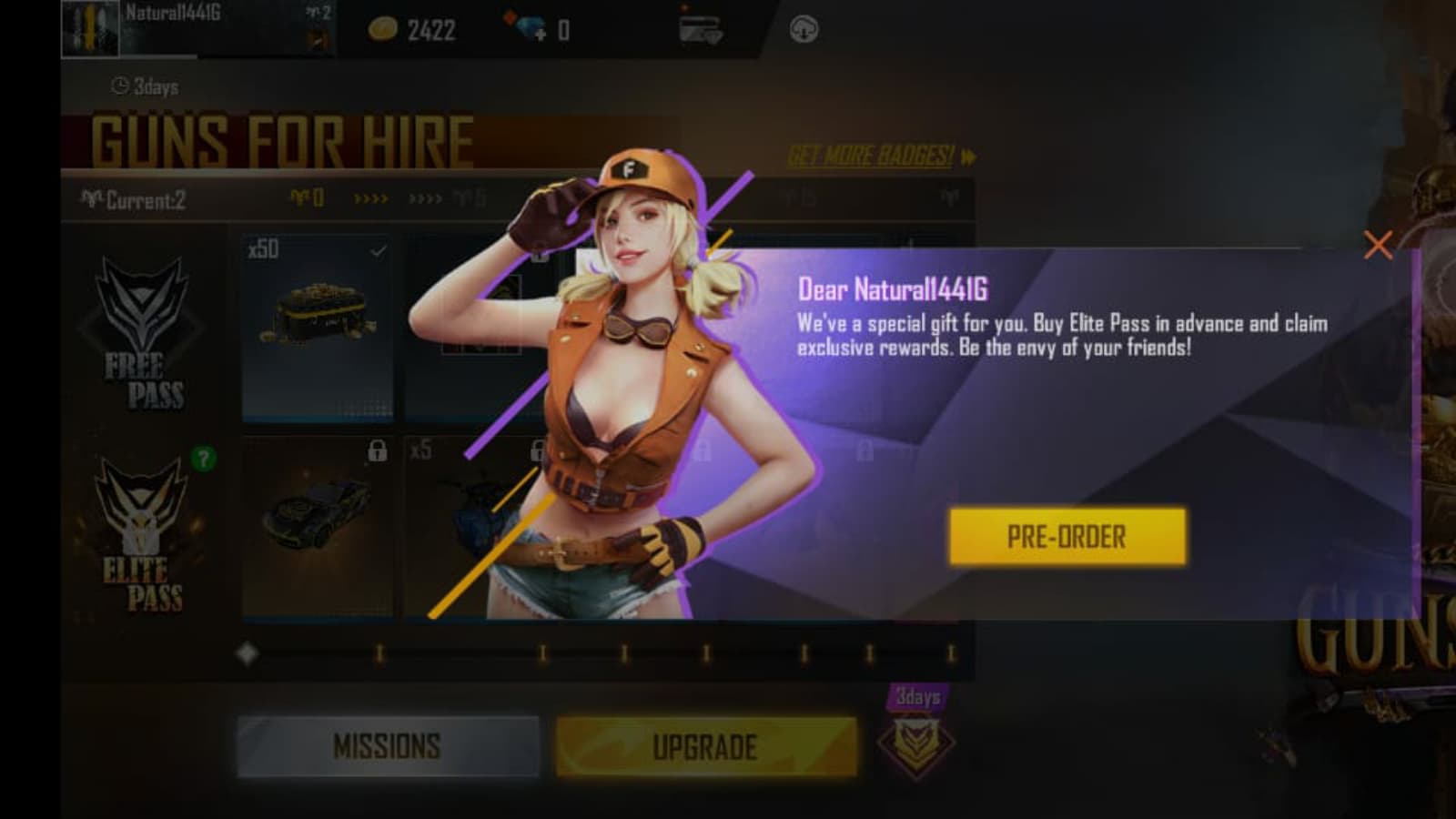 Step 3: Click on 'Pre-Order.' Then, click on the '999 diamonds' button.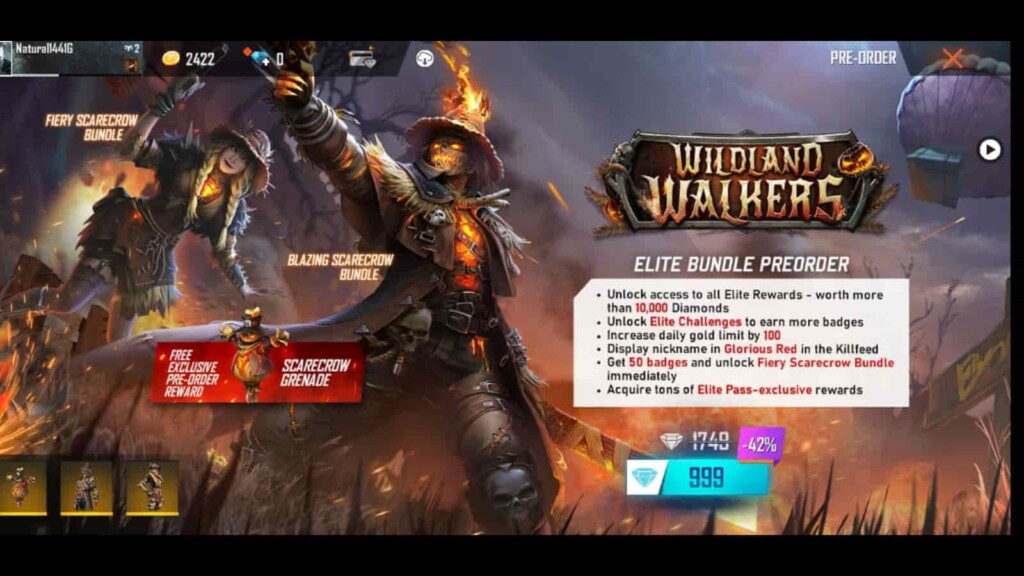 Step 4. When the dialogue box asking for confirmation opens, players must select the yellow 999 option.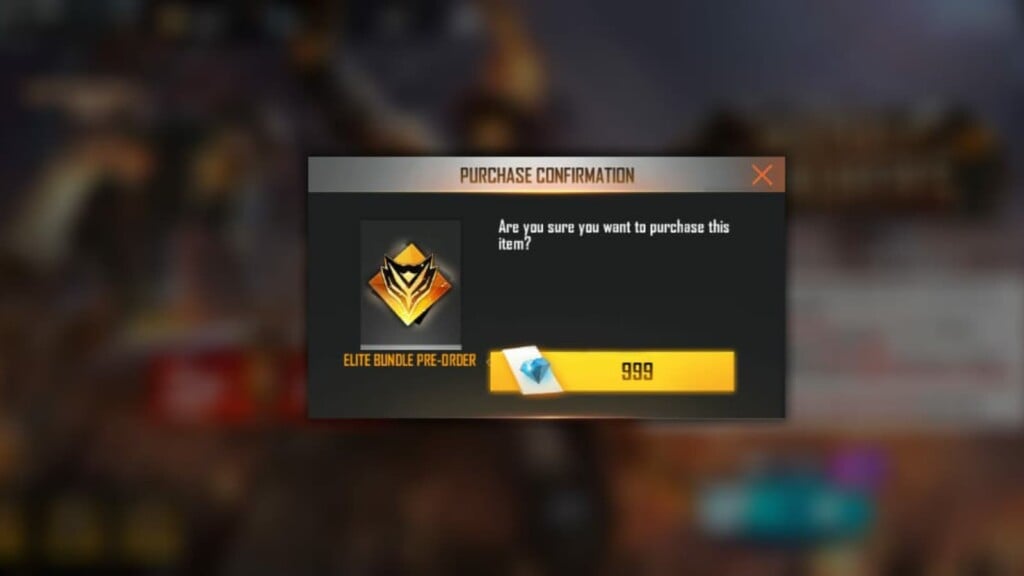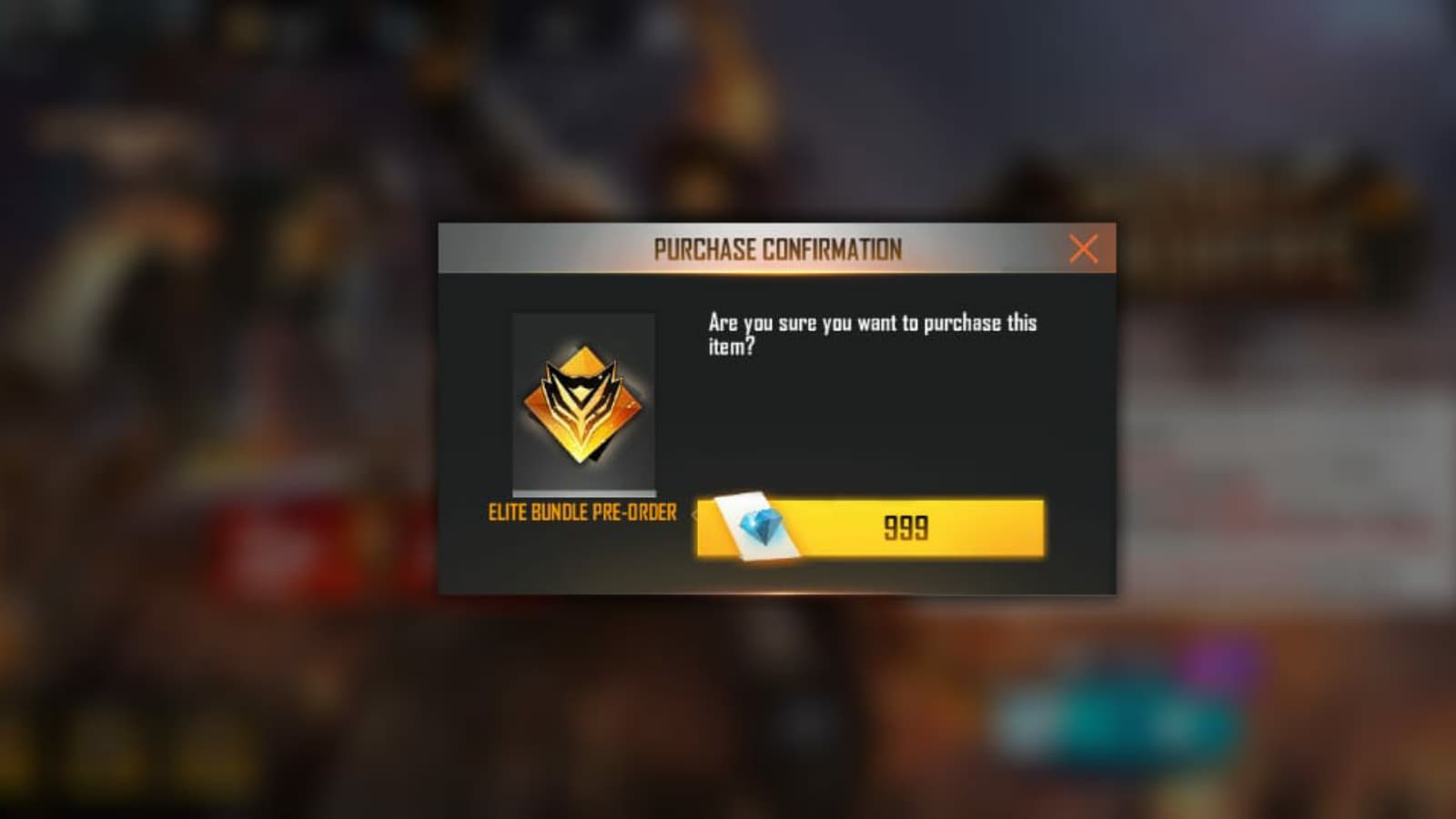 Free Fire Elite Pass Season 39 All Rewards (Leaked)
Every elite pass has free rewards along with paid rewards where paid rewards are only available for those who have bought the pass. Players have to complete certain tasks to get badges and can unlock the rewards by earning the badges. Here are the few leaked rewards of the upcoming Elite pass.
According to Free Fire World, the Season 39 Elite Pass rewards include the following items:
Pickup Truck Skin(Wildland Wlaker) – 0 Badges
Avatar – 10 Badges
Avatar – 5 Badges
Wildland Walker Female Jacket – 15 Badges
Banner – 30 Badges
Wildland Walker male Jacket & Diamond Royal Voucher – 40 Badges
WildLand Walker Female Bundle – 50 badges
Treatment Gun skin (Scarecrow) – 80 badges
WildLand Walker T-shirt – 100 badges
Lantern of Doom Backpack skin – 100 badges
Banner – 115 Badges
Wildland Slahser – 125 badges
The Walker Emoite – 140 badges
Wicked Broomstick Surfboard – 150 Badges
Walker's Fury Loot Box & Parachute skin – 200 Badges
Male Bundle – 225 Badges
You can check all the rewards of the upcoming pass here.
Also Read: 5 useless Free Fire characters that need to be removed from the game