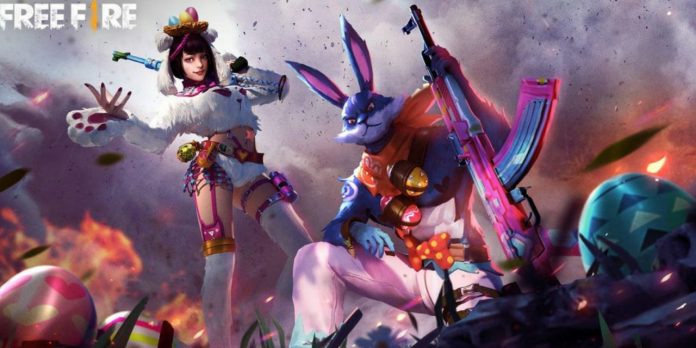 Free Fire Servers to be ready soon: The new Update of Free Fire OB27 is going out today. Players are excited for new features that are about to come with the new update today. Even though many changes were revealed earlier, everyone has the hope to see few more untold and new changes in the update.
Similar to all other updates, The server of Free Fire will remain down for maintenance for bringing up the new update. Moreover, you cannot play the game during the server is down.
If you open Free Fire while the server is down, you are shown a message "The Server Will be Ready Soon."
Free Fire Servers are down for Today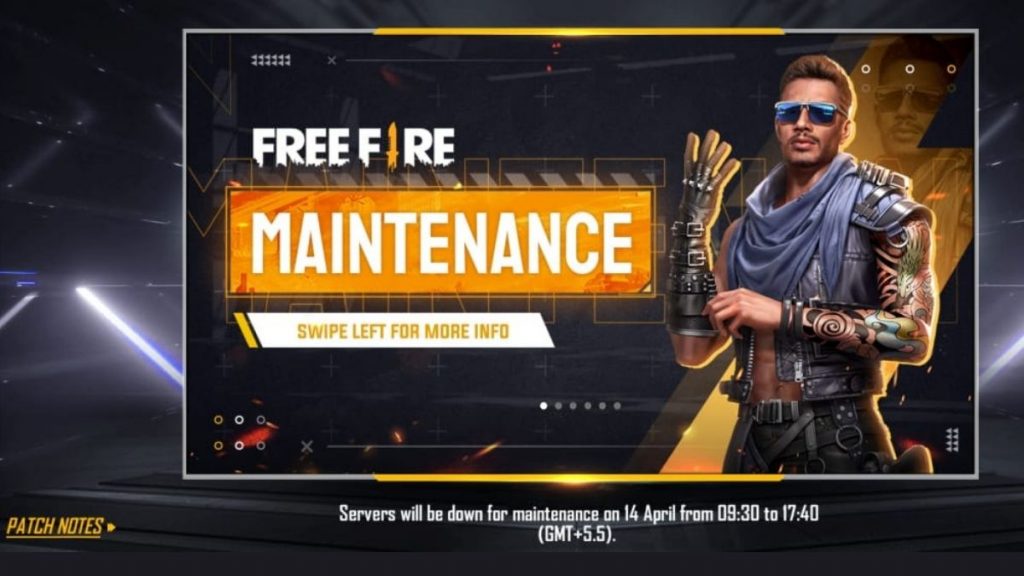 As told by the officials, The servers are down on 14 April due to maintenance. Any player who access Free Fire during the mentioned time or the time when servers are down, are shown an error message – " The server will be ready soon." You cannot bypass this server issues and hence there is no other way to play during the servers are under maintenance. Therefore, one has to wait until the servers are online and then you can play.
Garena has announced the timings when the servers would be down and when they would be available on their social media handles. The official times are as follows:
Beginning time: 9:30 AM IST (GMT +5:30) on April 14, 2021
End time: 6:00 PM IST (GMT +5.30) on April 14, 2021
There might be a new event soon as per the official patch notes. Similarly, like with many other events, you can have free rewards after completing this event named K.O. Night which will go live on April 24. For updating the new OB27 update, users get 2x Diamond Royale and Weapon Royale Vouchers. For collecting these free rewards, go to Events and then to Login Rewards and collect from there.
ALSO READ: How to Top-up Free Fire Diamonds via GamesKharido for April 2021
These are some of the main changes to Free Fire with the update OB27: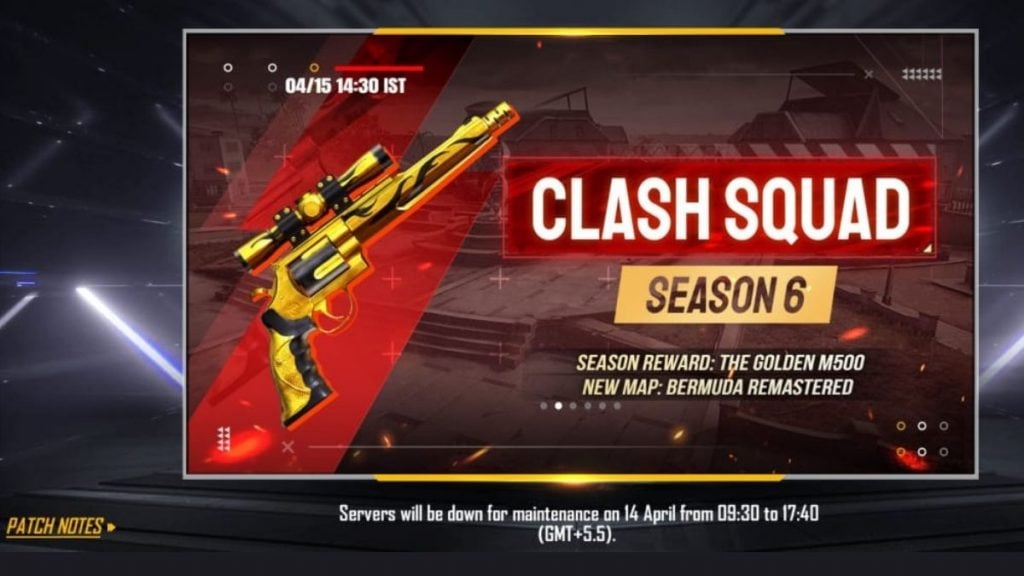 The Clash Squad store will be updated to include a wider range of firearms. Players will be able to choose from a variety of weapons in a variety of store sets. The rewards for Clash Squad Season 6 are Golden M500 skin and you are stepping into with the Bermuda Remastered map.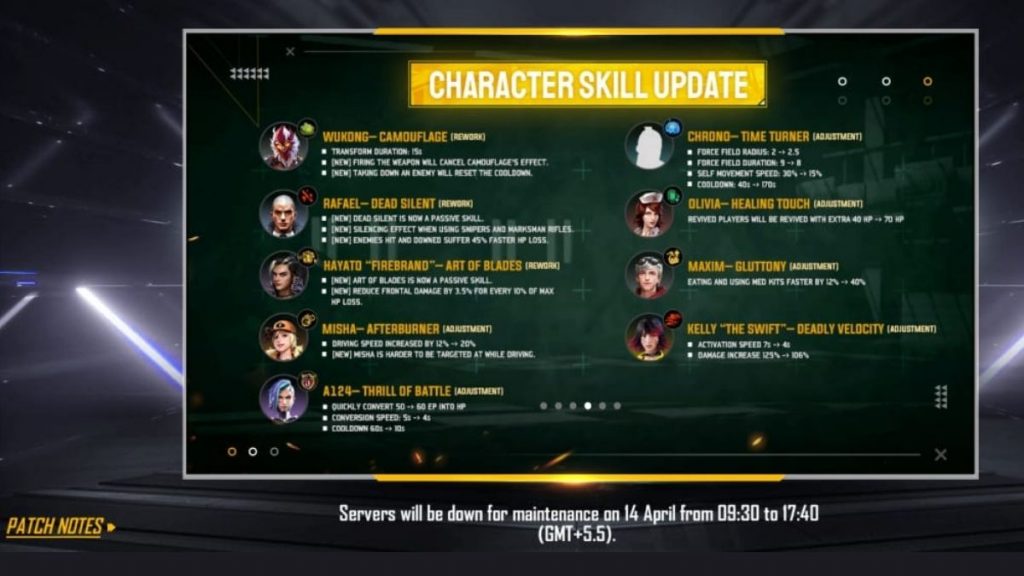 Here are the Character Skill Updates:
Wukong – Camoflauge(Rework)
transform duration: 15 seconds
firing the weapon will cancel Camouflage's effect
taking down and enemy will reset the cooldown
Rafael – dead silent(Rework)
dead silent is now a passive skill
Silencing Effect while using sniper and Marksman rifles
Enemies Down suffer 40% faster HP Loss
Hayato "Firebrand" – Art of Blades(Rework)
Art Of blades is now a passive skill.
reduce Frontal damage by 1.5 % for every 10% off Max HP loss
Misha – AfterBurner(ADJUSTMENT)
driving speed increased by 12% to 20%
Misha is harder to be targeted at while driving.
A124 – Thrill of Battle(ADJUSTMENT)
quickly convert 50 to 60 EP into HP.
conversion speed 5 seconds to 4 seconds
cool down 60 seconds to 10 seconds
Chrono – Time Turner(ADJUSTMENT)
force field radius 2 to 2.5
force field duration: 9 to 8
self moment speed 30 % to 15%
cool down 40 seconds to 170 seconds.
Olivia – Healing Touch(ADJUSTMENT)
revived players will be revived with extra 40 HP to 70 HP.
Maxim – Gluttony(ADJUSTMENT)
eating and using medicals faster by 12% to 40%
Kelly "the Swift" – deadly velocity(ADJUSTMENT)
activation speed 7 seconds to 4 seconds
damage increase 125% to 106%
Other Feature Updates
New Weapon – Kord
Character UI tweaks and skill balancing
New Character – Xayne
Awakened powers have been combined
the character levelling system has been redesigned
Modifications of Throwables
Revival Mechanism
ALSO READ: Garena Free Fire OB27 Patch Notes: World Series Released, adding new characters and pets in-game