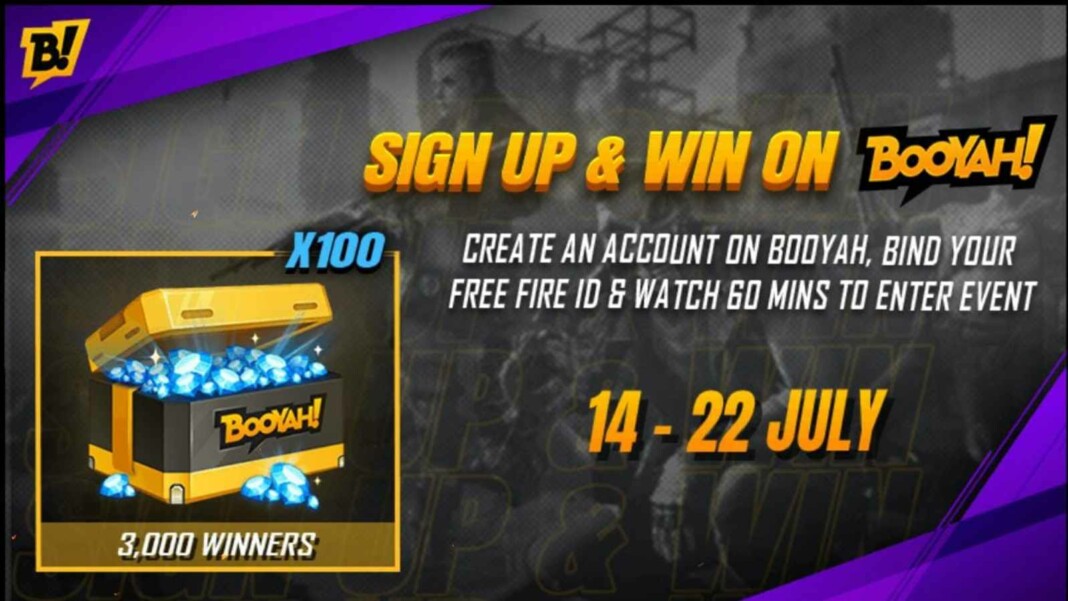 Free Fire is a very popular battle royale game and often runs many events to keep the players hooked. We discuss the new Free Fire Sign up and Win on BOOYAH event that promises exciting rewards!
The events in Free Fire are very regular and they provide exciting challenges to the players and upon completion also reward them with free items and more. However, most of these events are time consuming and players actually need to play the game to finish them and access the rewards.
This event is the complete opposite and players can easily complete it with no hassle. We take a look at the Free Fire Sign up and Win on BOOYAH event that has recently made its way into the game.
Free Fire Sign up and Win on BOOYAH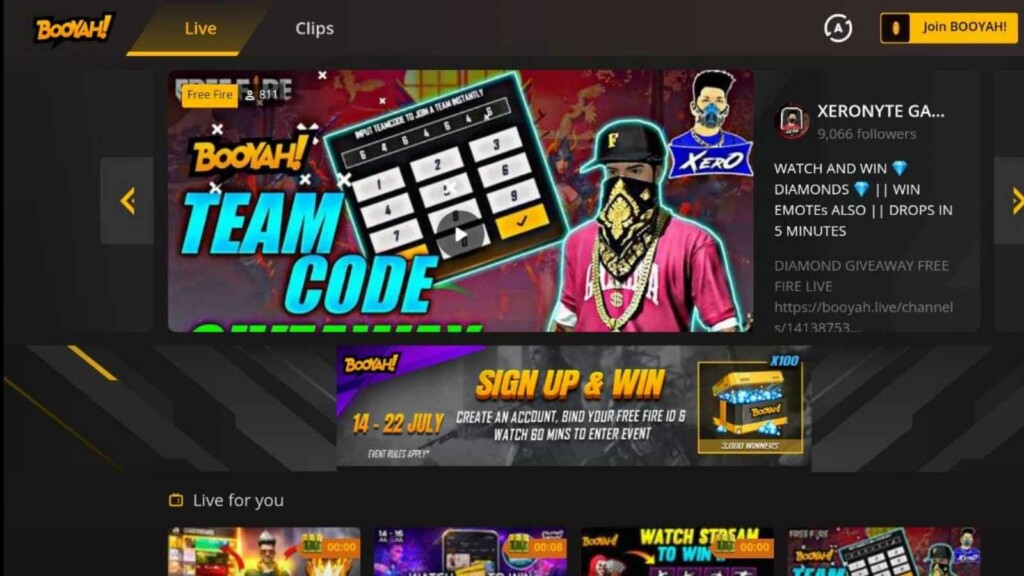 BOOYAH is the official streaming platform for Free Fire players and streamers. Players enjoy the streams put out by the content creators who in turn also reward the players with various drops and more from time to time.
Related: BlackPink Gaming Free Fire ID, Stats, K/D Ratio, Headshot Rate, YouTube Earnings And More For July 2021
Players need to first sign-in in order to join BOOYAH and be eligible for the rewards, and now is the perfect time to do so! The new event simply rewards the players for joining the BOOYAH! family.
The event will run from 14th of July till 22nd off July, 2021. The reward pool is huge and players stand a chance to win 100s of Diamonds, loot crates, Gold coins and even emotes! There will be 3000 winners so players can look forward to the event in Free Fire.
The following rules needs to be followed to participate in the event: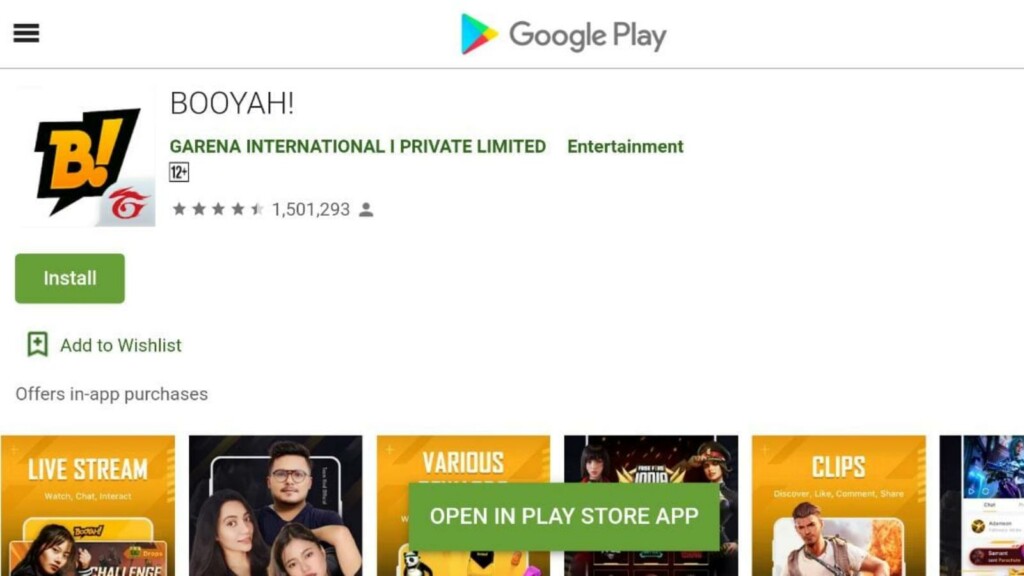 First of all download the BOOYAH! app on your mobile devices.
Players need to Create a Account on BOOYAH! by clicking on top right side of the BOOYAH live app.
Players need to bind their Free Fire ID with their account.
After this, watch 60 minutes of any stream and be eligible to be a part of the Free Fire Sign up and Win on BOOYAH!
Follow our Instagram page for more updates on gaming and esports!
Also read: Free Fire Dr Beanie Top up event: All you need to know!