Free Fire releases many events that give out rewards like cosmetics, pets and characters and more. Here is all about the Free Fire Watch to Win event for 29th October 2021, that just recently released.
Free Fire has many cosmetics that that a player can buy in the game. However, they require diamonds to buy in many cases as they are not free. Some events give out free rewards and these are a must to look out for. Among these free events are Free Fire redeem codes, top-up events, giveaways and also Free Fire Watch to Win events, that come out regularly.
Free Fire Watch to Win event for 29th October 2021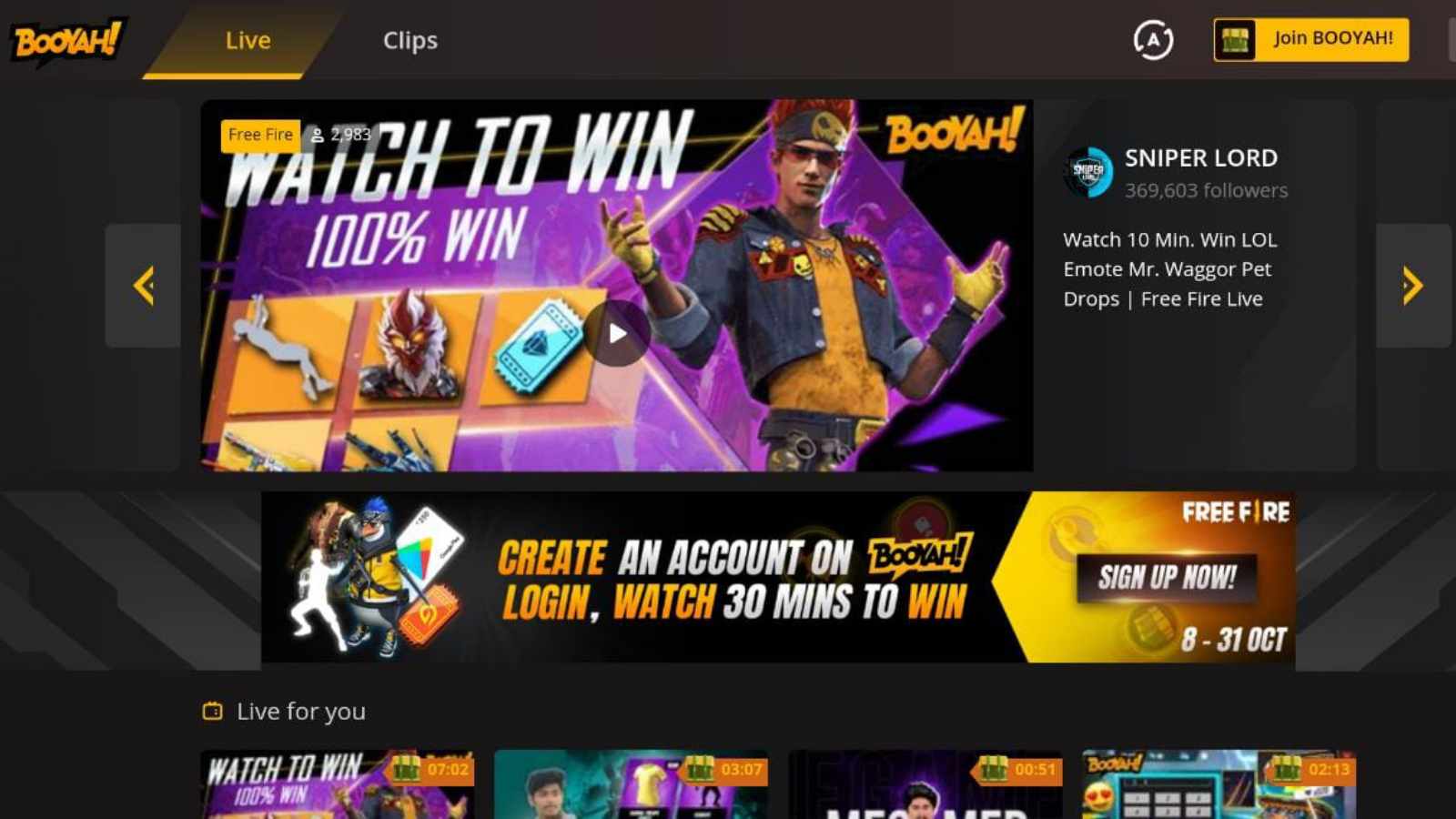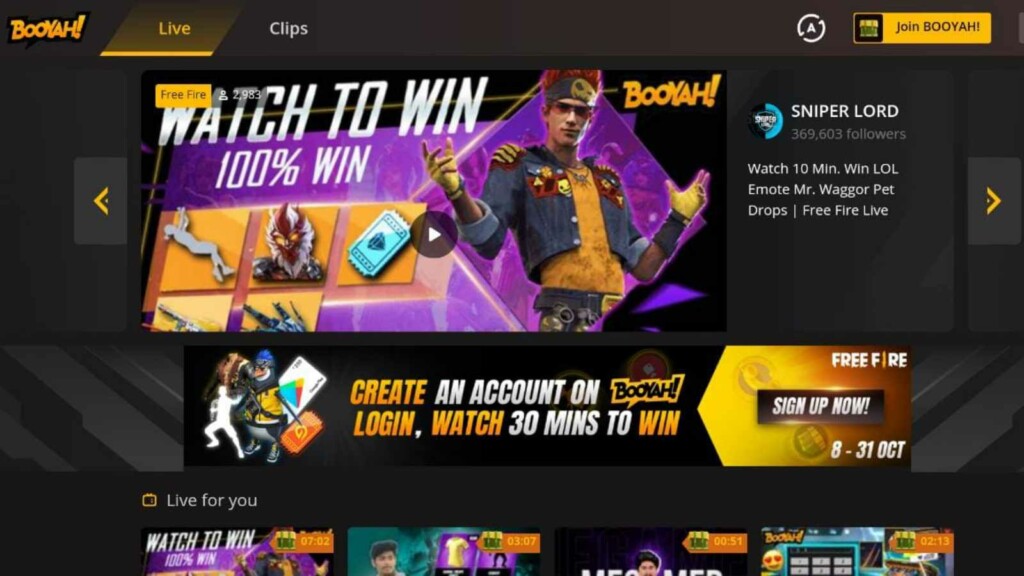 This new event will run in the game and in the BOOYAH! streaming service from 29th October 2021 and will end on 30th October, 2021.
Related: Free Fire Max redeem codes for 29th October, 2021: Get Kpop Stardom Weapon Loot Crate!
The new Watch to Win features a 100% win rate for the rewards and simply for watching the live streams. This event features only one rule, and it is to watch your favourite streamer on the BOOYAH! Free Fire streaming app for a limited amount of time.
The reward pool for this time are: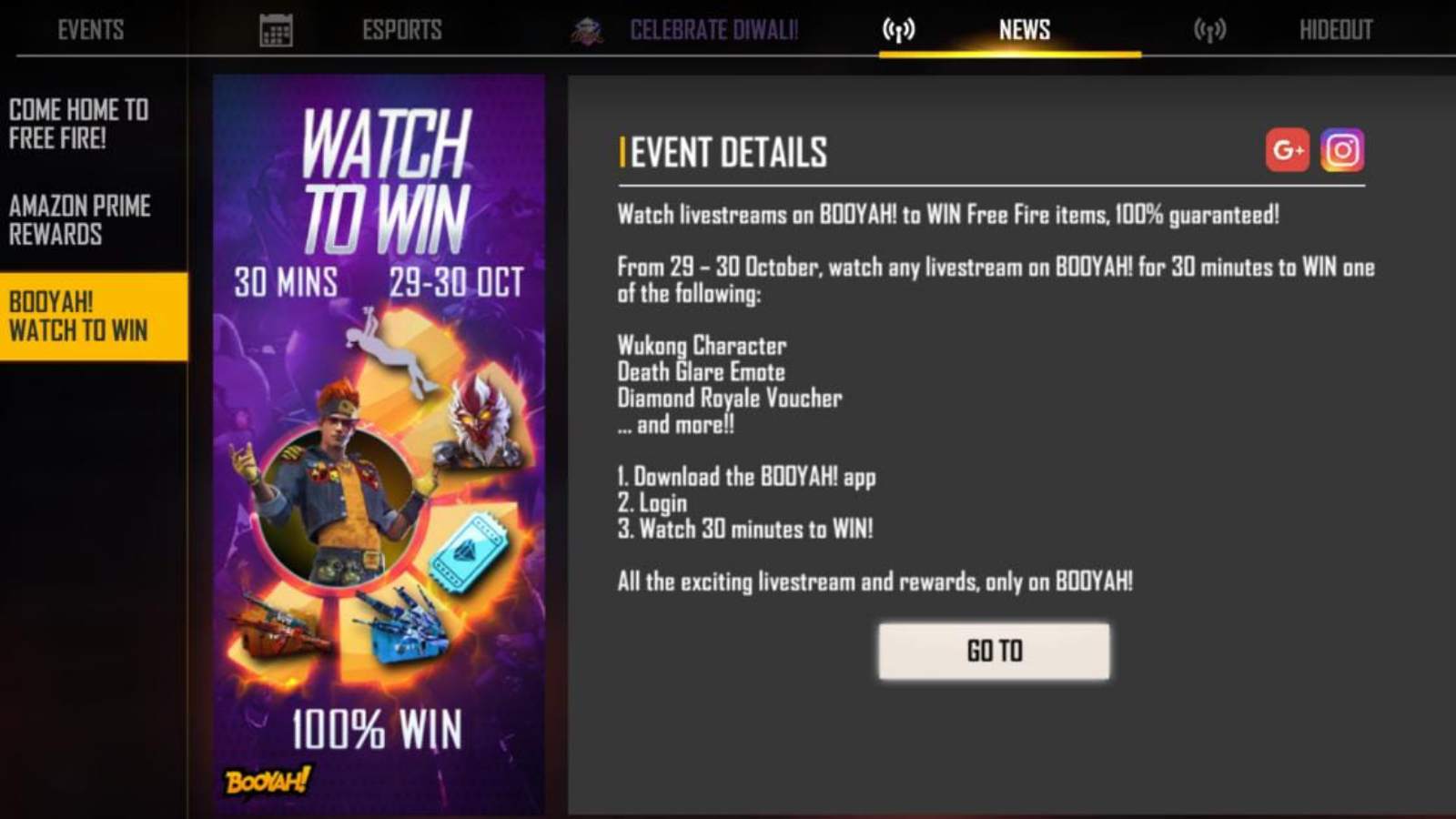 Wukong Character
Death Glare Emote
Diamond Royal Voucher
Artic Blue Loot Crate
Weapon Loot crates
and much more!
Players simply need to get into the BOOYAH app and watch any stream for 30 minutes. Watching them will directly send the rewards to your Free Fire ID.
How to get the rewards?
First step is to download the BOOYAH app on your mobile devices, from your respective app stores.
After downloading and installing it, players need to login on the top-right side of the screen.
Login using your Free Fire ID and Email and you are ready to watch streams!
Watch any streams for 30 minutes in order to be eligible for the rewards.
Follow our Instagram page for more updates on gaming and esports!
Also read: Free Fire Diwali Top up 3: Get Gloo wall and weapon loot crate!