The Free Fire Watch to Win Event for June is one of the most sought after as the event provides the chance to viewers to get free exclusive items and accessories simply for watching a few minutes of stream!
Free Fire often hosts a variety of events that help the players get items and cosmetics. These events are varied and sometimes, players are required to clear daily mission or complete long running quests to obtain attractive rewards. But the Watch to Win event series is all play and no hard work.
Down below we discuss all that's needed to be known about Free Fire Watch to Win Event for June 2021 and the rewards.
Free Fire Watch to Win Event June 2021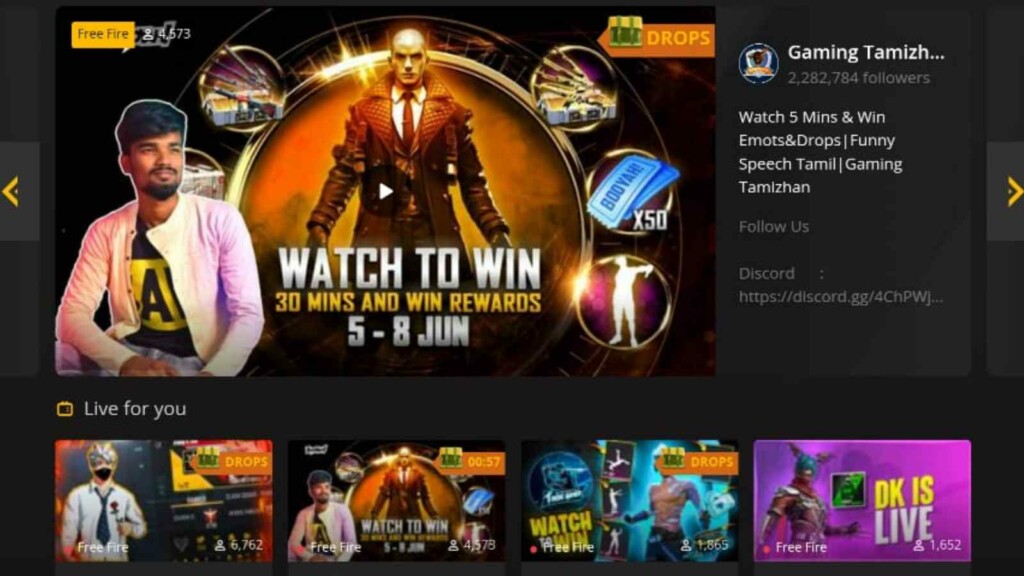 The Free Fire Watch to Win Event has returned and will now run from 5th June till 8th June, 2021.
Related: Revealed!! Top 5 Rare Bundles In Free Fire That Will Never Come Back
The general gist of the event, is that players need to watch any of their favourite livestreams for Free Fire on the BOOYAH! streaming platform to get items. The streams taking place on the BOOYAH! app will also feature drops.
Players have a chance to win many rewards from the event including:
Loose Cannon Weapon Crate
Game Streamer Weapon Crate
Incubator Voucher
Provoke Emote
The list of rewards go on, so players are guaranteed to be rewarded amply.
How to claim the rewards?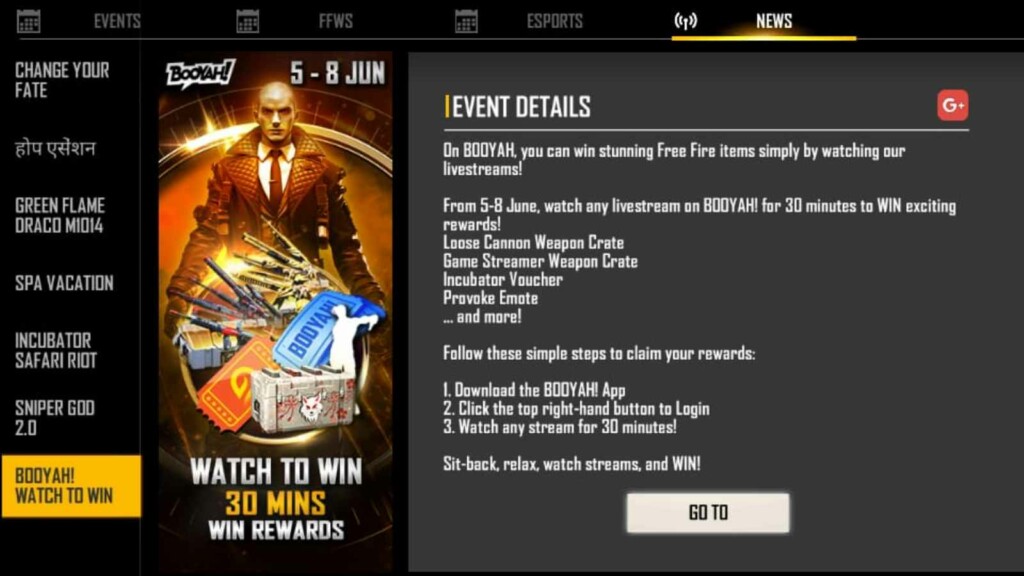 Players will need to install the BOOYAH! app on their mobile devices and login.
Alternatively, they can also visit the online site and login using their Free Fire ID and Email. Click here to visit the online site.
The ongoing Free Fire Watch to Win event for streams will be clearly visible.
After logging in, viewers simply need to watch any stream of their choice for 30 minutes and they will be eligible to earn the rewards for FREE!
Follow our Instagram page for more updates on gaming and esports!
Also read: Free Fire redeem codes for 6 June, 2021: Get free Emote and Cube Fragments!