The Free Fire Watch to Win events are one of the few free events that reward the payers amply. These are released regularly and are simple missions to complete for the regularly rotating rewards.
Free Fire is one of the most popular battle royale games in the current mobile gaming platform and also has a massive player base. Likewise, many content creators and streamers have also taken up streaming and making videos on this games. The developers at Garena have made an exclusive streaming platform called BOOYAH for Free Fire streamers.
This platform often hosts these Free Fire Watch to Win events for the viewers an sports a varied prize pool.
Free Fire Watch to Win for November 7th, 2021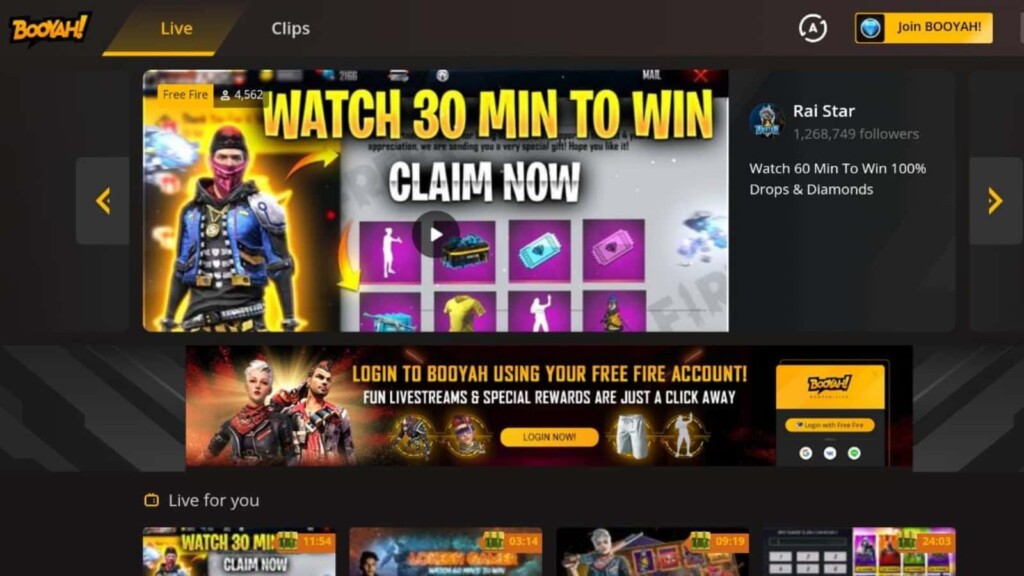 This event started from 5th November, 2021 and will end today on 7th November, 2021. Like all other events this has a great prize pool and here are the details about today!
Related: Free Fire Max redeem codes for 7th November 2021: Get Vandals revolt loot crate!
This is a special Free Fire Watch to Win event and features a number of exclusive pets to be won through simply watching the streams. Pets are the companions in Free Fire that give out minor buffs to the player on the battlefields.
The players simply need to watch 30 minutes of the streams in order to be eligible for the rewards. Here is the current prize pool for today: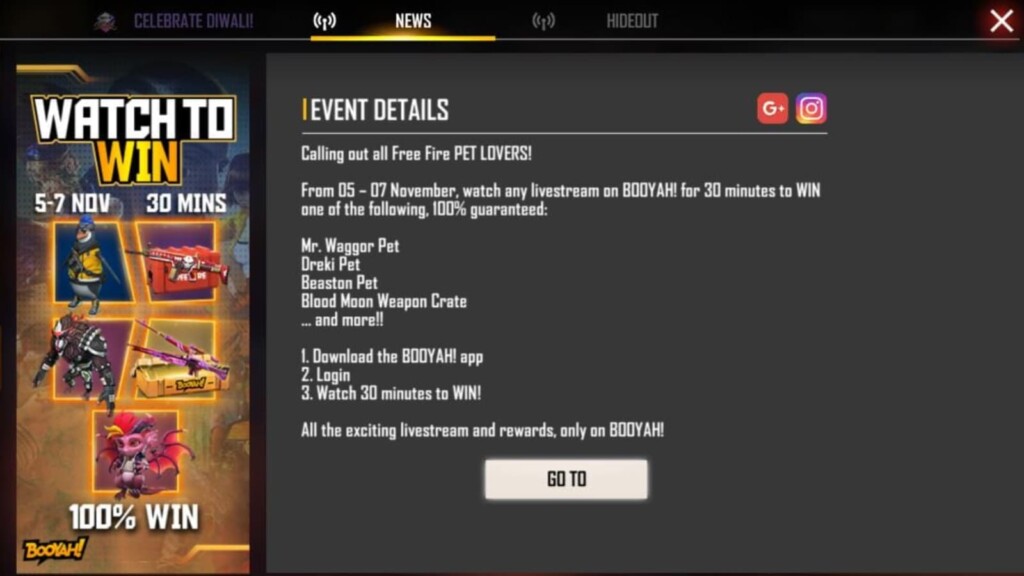 Mr. Waggor Pet
Dreki Pet
Beaston Pet
Blood Moon Weapon Loot Crate
Violet Terror Weapon Loot Crate
and much more!
How to get rewards in the event?
First step is to download the BOOYAH app on your mobile devices, from your respective app stores.
After downloading and installing it, players need to login on the top-right side of the screen.
Login using your Free Fire ID and Email and you are ready to watch streams!
Watch any streams for 30 minutes in order to be eligible for the rewards.
Also read: Free Fire Diwali Dhamaka Sale in Gift Store: Everything at 50% off!