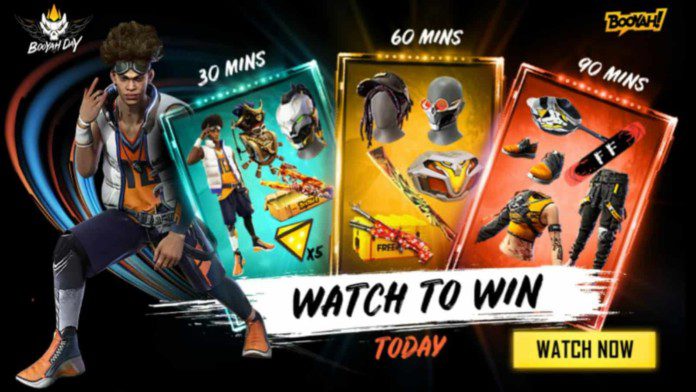 Free Fire releases regular Watch to Win events for the viewers to enjoy and the Free Fire Watch to Win event for 22nd November, 2021 is now up. Players check out down below for the ample rewards awaiting them.
Booyah is the official streaming platform for the Free Fire community. Streamers and content creators alike enjoy the benefits of the free streaming platform where they can showcase their skills and connect with their audience. The viewers are also amply rewarded from time to time through events that are run on the site by the developers at Garena. Among them the most popular one is the Watch to Win event which allows the viewers to redeem great rewards simply for watching their favourite streamer's content!
Free Fire Watch to Win for 22nd November 2021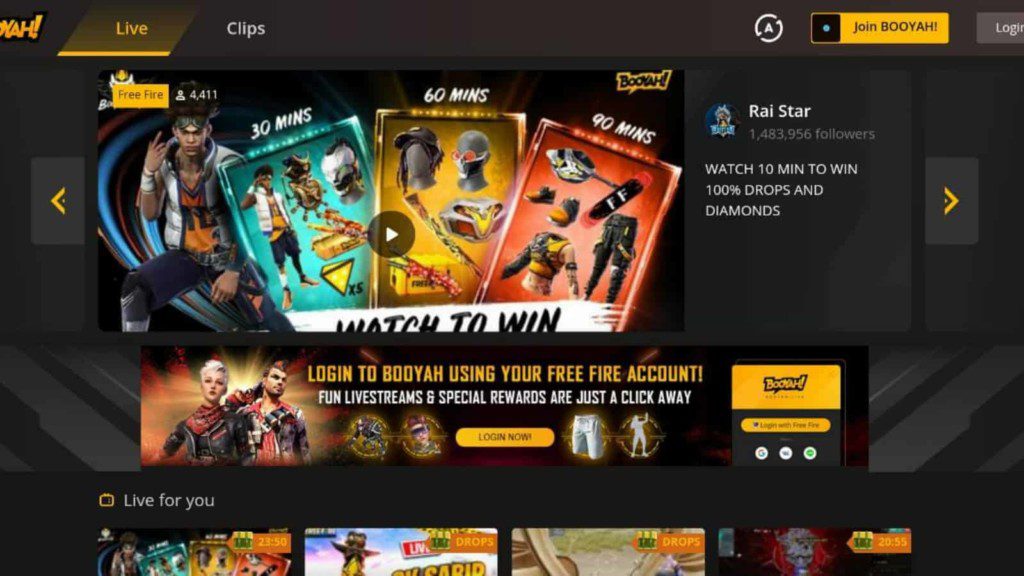 The new Watch to Win event features a big reward pool with 3 time slots that the viewers can participate in. These are scaling and the larger the watch time the better the rewards!
Related: How to get the Booyah Day 2021 Gloo Wall and Booyah Day 2021 Sports Car in Free Fire Booyah Day Top up 2?
The 3 times slots featured in this one are:
30 minutes
60 Minutes
90 Minutes
These apply to all the streams and can drastically change the prize pool for the watchers. On 22nd November, viewers simply need to watch enough streams and accumulate watch time in order to be eligible for the rewards.
The prize pool for this one includes: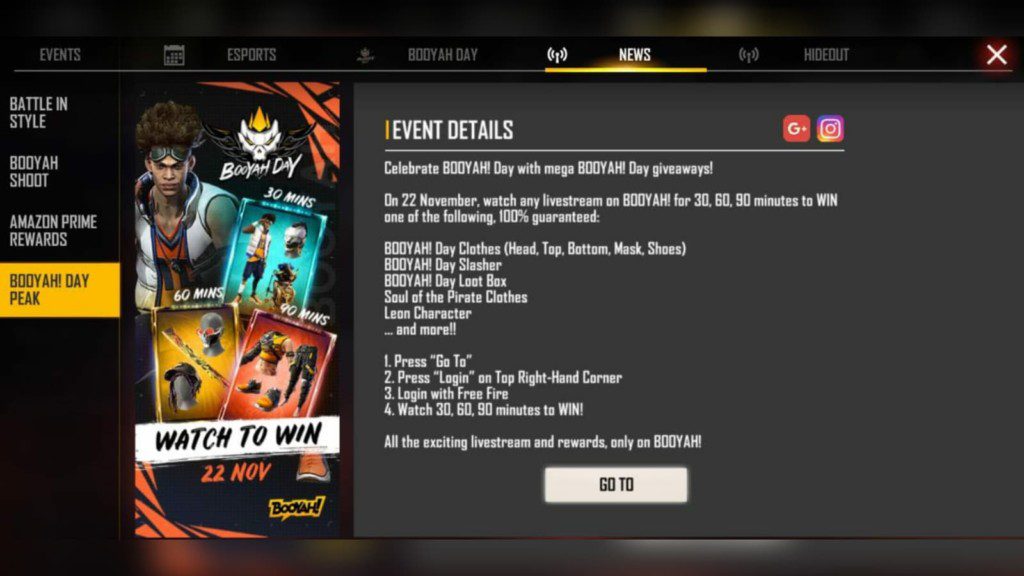 Booyah! Day Clothes (Head, top, bottom, mask, shoes)
Booyah! Day Slasher
Booyah! Day Loot Box
Soul of The Pirate Clothes
Leon Character
and more!
How to access the event?
Step 1: Download the Booyah app from your respective app stores.
Step 2: Install the app and open it.
Step 3: Login using the "Login" option on the top right of the screen.
Step 4: Watch any stream for either 30, 60 or 90 minutes to be eligible!
Follow our Instagram page for more updates on gaming and eports!
Also read: Top 5 Games Like Free Fire Max For November 2021