The most awaited news of the Free Fire World Series 2021 is out now. The tournament host for this time in Singapore. The champions of the Free Fire India Championship 2021 will get a ticket for the FFWS 2021. Free Fire World Series 2021 Singapore is on May 22 and will go till May 29. The tournament also features a prize pool of USD 2 Million.
FFWS 2021 will bring to Singapore 22 teams from across 14 regions to compete for the title of being the Free Fire world champion. The core team at Garena will feature some new regions this time, including countries like Bangladesh and Pakistan.
Free Fire World Series 2021 Singapore: FFCS 2020, COVID-19, and More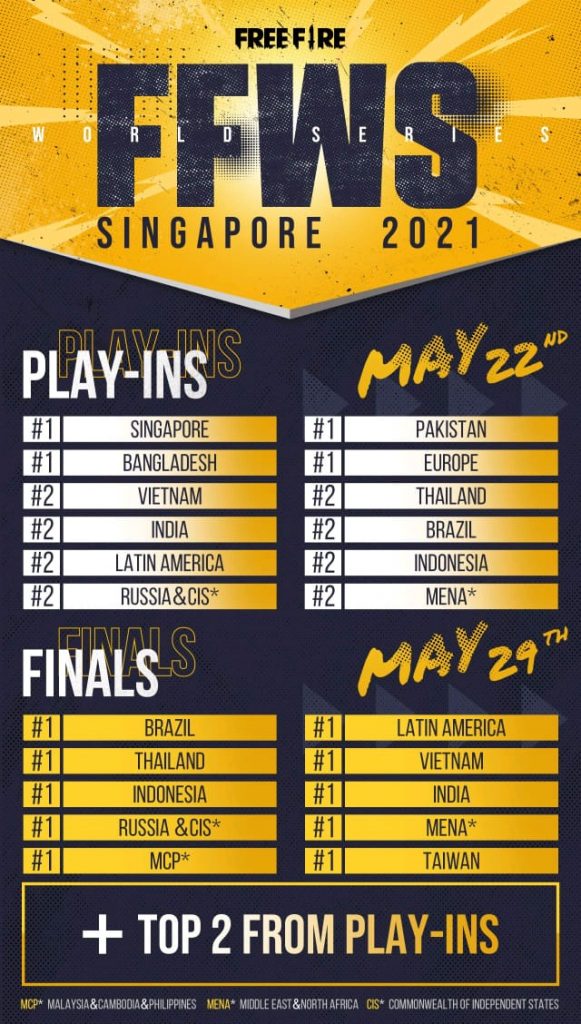 The winners of FFIC 2021 Spring will represent India at the FFWS stage. The FFIC 2021 date of the finals is March 21. Vaibhav Mundhra, Manager Garena – India, said,
"We will ensure that all activities are in line with prevailing public health protocols and travel policies. To this end, Garena is organizing the FFWS 2021 SG with the support of the Singapore Tourism Board (STB) and in close collaboration with various industry experts and organizations – such as the Singapore Cybersports and Online Gaming Association (SCOGA)."
Related: Free Fire World Series 2021 Finals Singapore: Date, Place and Trophy revealed
FFWS 2020 was replaced with the Free Fire Continental Series 2020 due to ongoing COVID-19. The tournament has set a record of 2.5 Million watching. Following it, the America Series also had a peak watching of 1.7 million live viewers. The Free Fire was also the third most-watched battle royale game on YouTube with 72 billion views last year.
Garena has introduced a new logo celebrating the comeback of the FFWS 2021 in April 2021. The new logo has an interlocking of "W" and "S"- the initials of "World Series" representing burning torching symbolizes an emblem of hope, courage, and vigor.
Also Read: Garena Releases FreeFire World Series 2021 : Format And Structure