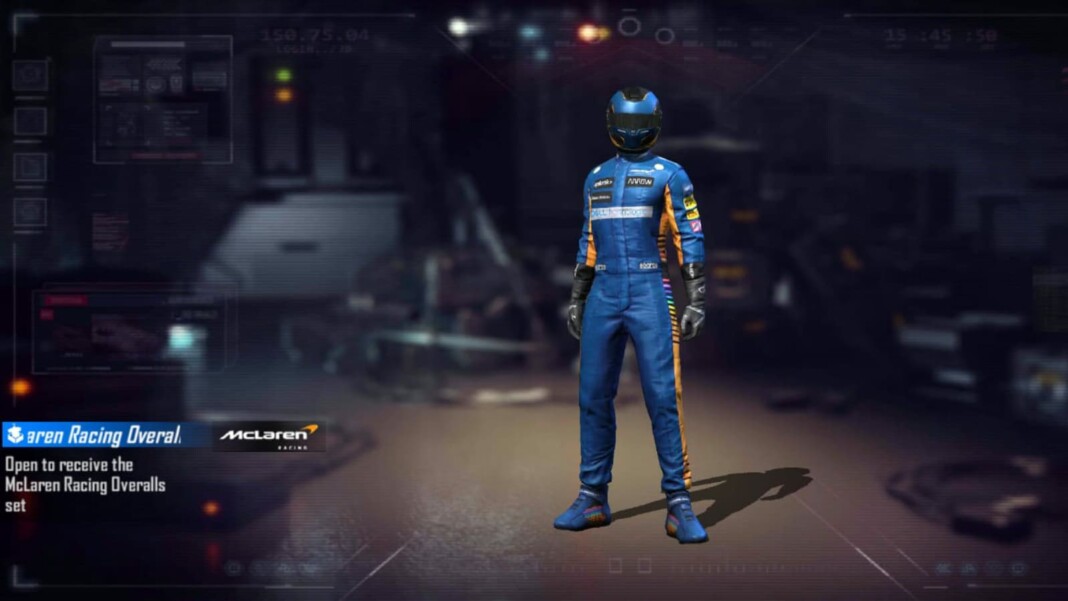 Free Fire collaboration with Mclaren has brought several exclusive Mclaren-themed items to the game. In this piece, we will discuss how players can get Free Fire Mclaren Racing Overall Bundle for free.
Free Fire is a popular BR title that boasts a unique set of features and elements unlike other titles on the platform. The game has several popular crossovers with popular brands and famous personalities. There are several rewards and cosmetics that were brought into the game under their popular partnerships. A recent collaboration of the game with Mclaren had brought several events and rewards in the last July Week.
The Ace Play has opened up a new bundle which is titled McLaren Racing Overalls bundle which resembles the driving suit that professional racers would wear in their race. Here is how you can the bundle for free.
Read More: "Justice For Indian Server": Players Demand More Exclusive Events, Redeem Codes In Free Fire
Free Fire McLaren Racing Overall Bundle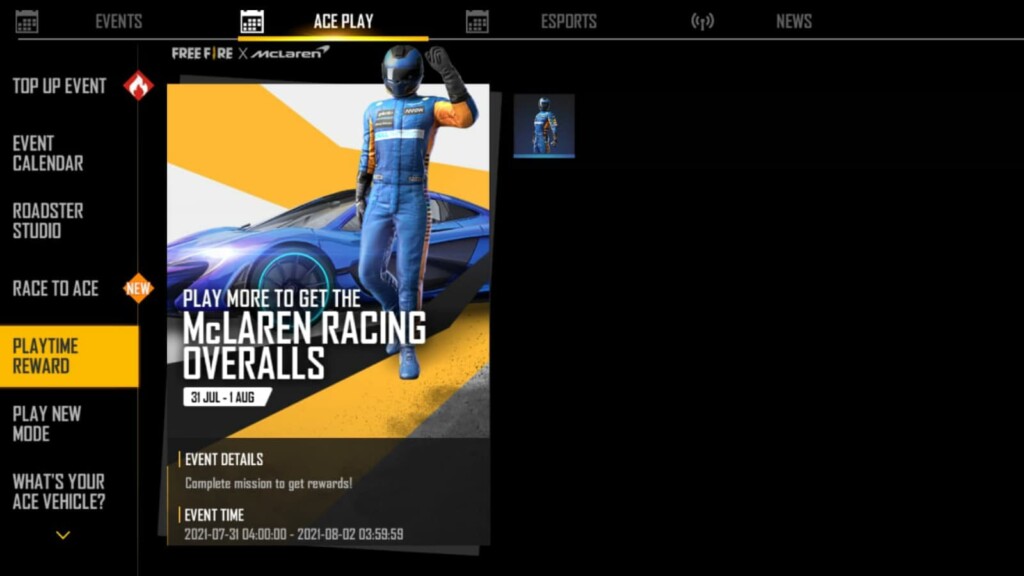 The event or mission in which McLaren Racing Overall bundle is featured has commenced today i.e., on July 31, 2021, and goes live up to August 2nd. So, the skin remains in the store for 3 days for the players to grab. Hence, players are recommended to claim the skin before the event goes offline or inactive. Moreover, the bundle costs you no diamonds and is completely available for free for all players. Following is the mission that needs to be accomplished and then you can claim the skin for free.
Mission: Play the game for about 150 Minutes (~2hrs:30min)
Players can only grab the skin after completing the mission which is by playing the game for about 2 and half hours.
Event Start Time: 31 July 2021 at 4:00 AM IST
Event End Time: 2 August 2021 at 3:59 AM IST
Here is how you can access the event in which the bundle resides:
How to access the McLaren Racing Overalls Bundle in Free Fire
Follow the steps given below to access the event to avail the skin:
Step 1: Launch Garena Free Fire on your device. On the main screen lobby, tap on the "Calendar" icon present on the right side of the screen.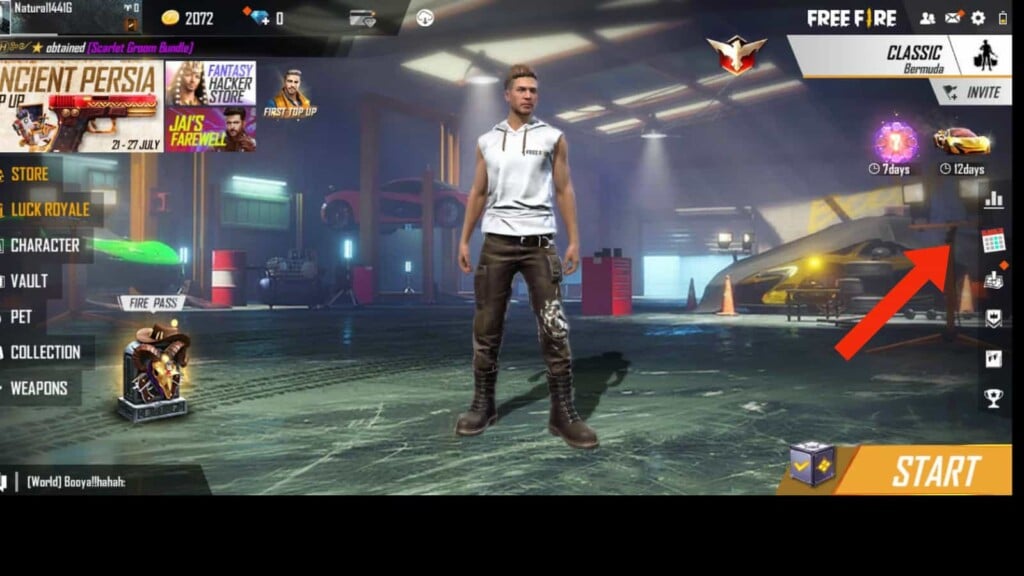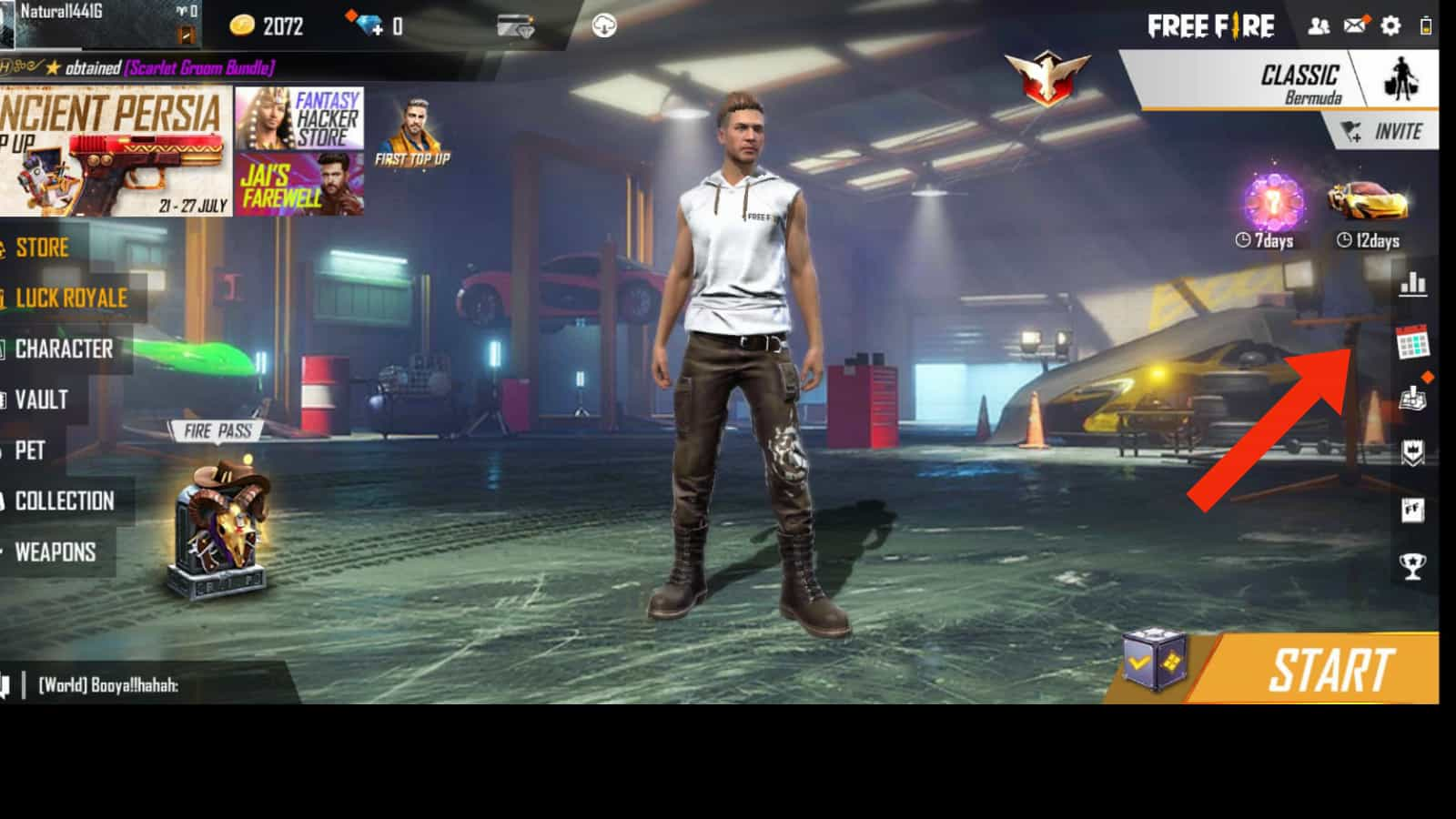 Step 2: Out of all sections, tap on the "Ace Play" section to proceed. Then click on the "Play-Time Reward" sub-section in the event.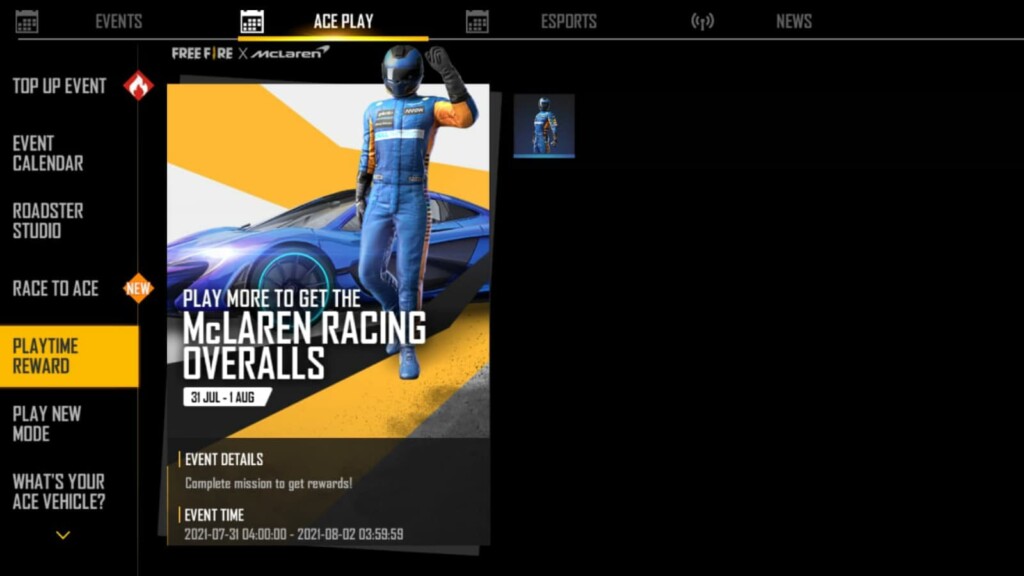 Step 3: It will highlight the claim option once you complete the mission/task. After meeting the requirement, Click on 'Claim' to get the skin.
Also Read: Free Fire City Open Play-Ins Finals: Winners, MVP, Map Recap and More