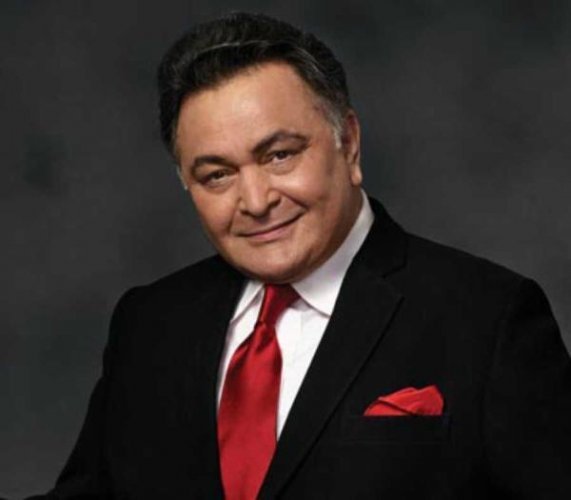 Bollywood actor Rishi Kapoor died in The Reliance hospital in Mumbai at the age of 67 on Thursday.
He fought a long battle with cancer and had spent much of last year in New York being treated. On Wednesday night, he was admitted to the hospital due to his deteriorating health.
A statement from the Kapoor family said that the actor 'remained jovial' and 'kept doctors entertained till the end'. Most of the sports personality paid a tribute to the legendary actor, by writing it out in their own words on their official Twitter account.
Harsha Bhogle wrote " A childhood icon, so bubbly and one of the friendliest people I have met. Always waved to you first. And what a second wind as an actor! In grief". #Rishikapoor
Skipper of Indian Cricket team Virat Kohli said "This is unreal and unbelievable. Yesterday Irrfan Khan and today Rishi Kapoor ji. It's hard to accept this as a legend passes away today. My condolences to the family and may his soul rest in peace".
Former Cricketer Aakash Chopra said "Yesterday, Irrfan Khan…today, Rishi Kapoor. Words fail me. 2020 is a year of losses. Immeasurable-irreversible losses. Can we fast-forward this year please? Thoughts and prayers with the Kapoor family… Om Shanti".
Badminton player Sania Nehwal said ''Woke up to this sad news…. May his soul rest in peace.. we will miss u sir". #RushiKapoor
Indian boxer Vijender Singh said "Another great versatile actor left us today #Rishikapoor Ji Saddened with shocking news Condolences to his family". #RIPRishiKapoor
Former Indian Cricketer Sachin Tendulkar "Very very sad to hear about the passing away of Rishi ji. I grew up watching his movies and he was always very gracious when we met over the years. May his soul Rest in Peace.
My heartfelt condolences to Neetu ji, Ranbir and the whole Kapoor family".
Left-handed batsman Suresh Raina wrote "Sad at the passing on of @chintskap. Two wonderful actors, two great ambassadors for the Indian film industry, gone in two days. Hope they spread as much joy where they've gone. Om Shanti! #riprishikapoor #RishiKapoor ऋषि कपूर".
Indian Football Team wrote on their twitter handle that "Let us all take a moment to mourn the death of #Rishikapoor, who enthralled us all with his on-screen performances". #RIP #RestInPeace
Other sports personalities like Gautam Gambhir, Virender Sehwag & Ishant Sharma also showed their condolences to one of the greatest actors of his generation.