Leslie Ann Fu, better known as 'Fuslie', just shared a glimpse of her massive growth after she shifted to YouTube from Twitch. Apparently, her growth on Twitch was pretty stagnant and stationary until she started focusing more on her YouTube channel, in terms of streams, videos and even shorts, which is a new feature offered by YouTube, similar to reels.
In a recent Twitter post, Fuslie announced that she had achieved 700K subscribers on her channel. While thanking her fans, she also explained how shifting to YouTube had been very beneficial to her streaming career.
Read more : "My rule of thumb": Pokimane gives her verdict on making relationships 'public' as GeorgeNotFound asks about her boyfriend
When it comes to gaming, it boils down to just 2 platforms where creators and gamers can showcase their talent and skills by streaming their favorite games. In 2011, YouTube first launched YouTube live, which allowed livestreams to be conducted on the platform. The same year, Twitch too was first launched and gained much popularity, transitioning into a gaming focused platform. A lot of content creators and gamers were divided into either live-streaming on Twitch or YouTube, but the latter had a bit of an edge, because the versatility of being able to post videos and not just live streams, combined with the recognition it had as it was established before Twitch, attracted even Twitch streamers to post their highlights etc. on YouTube.
Read Also : "People would be f***ing canceled if it happened now": Emiru Reveals Unsettling Twitch Experience on Podcast
How is Fuslie's growth on YouTube ?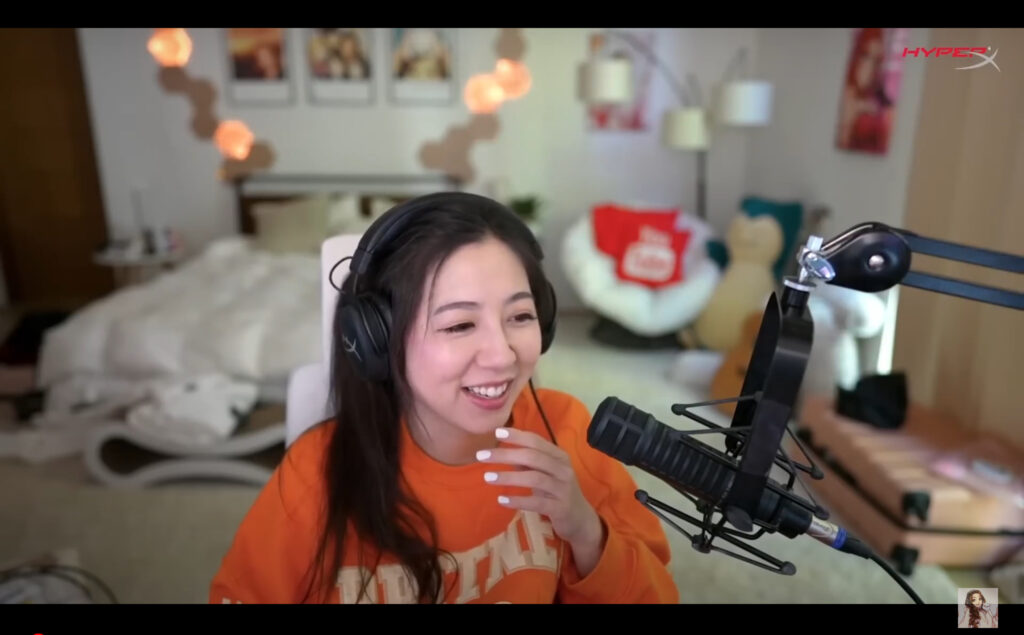 Fuslie does have an impressive growth on Twitch, with almost 1.2 million subscribers, but as she mentioned in her tweet, she really wasn't getting much growth after this, and even if 1.2 million isn't less, being stuck on the same number is a bit irritating. This is what motivated to start focusing more on YouTube, where she did get a massive jump, amassing around 50k new subscribers in just a month.
Her YouTube channel, which she previously neglected, now stands at 700k, with no intention of stopping the growth. As mentioned above, one very rewarding feature of YouTube is the versatility of content users can put on it. Fuslie specifically mentioned how she was making use of the platform's all three forms of videos, by doing live streams, uploading videos as well as shorts.
There are contrasting views when it comes to these streaming platforms. Where some players like Fuslie have a pleasant experience, others don't really prefer YouTube as a streaming platform. Earlier this month, streamer HasanAbi announced on one of his livestreams how he felt Twitch was a better platform for streamers than Youtube, denying any intentions of switching the platform he was currently streaming on.
Read also : Is HasanAbi Moving back to Youtube ? Streamer discusses possibilities on recent Twitch livestream