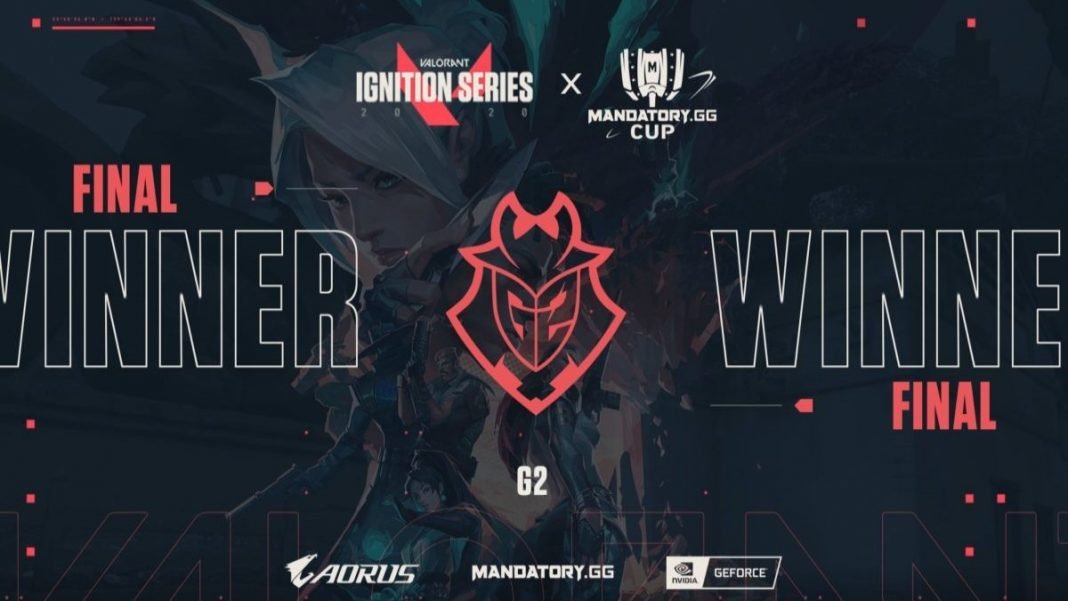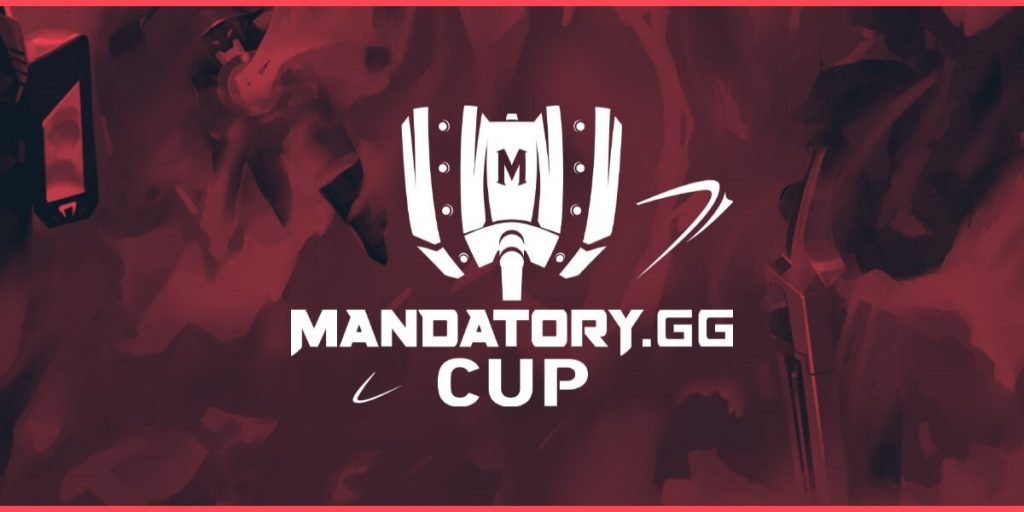 MANDATORY.GG CUP was the biggest tournament running online this weekend, G2 eSports took home the top prize after beating Bonk in the finals 2-0.
The Ignition Series event was the follow-up to the Mandatory Cup in closed beta, which was won by fish123. But with the BO1 format, many favourites, with likes of fish123 who saw their runs ended early.
Preliminary rounds:
Every major EU team took part in the tournament, but the lack of known quantities in the later rounds was due to many favourites exiting early.
The new roster of BIG fell short in the second round to Abnormals. OPPORTUNISTS and, most surprisingly, PartyParrots also bowed out during this stage. FABRIKEN made it a round further but themselves lost to TBD. StartedFromCS also lost during this stage.
Round of 16 was set featuring teams like Giants Gaming, nolpenki, ForZe, Rix.GG, and fish123, but all of thesealso dropped out in this round, before even reaching the quarterfinals.
Quaterfinals:
The quarterfinals featured some of the unknown teams who gave upsets to well known teams. Big teams like G2 Esports, BBL Esports, Ninjas in Pyjamas, and bonk picking up wins. But not without ease.
THOSE GUYS challenged NiP incredibly hard, with "starxo" and "zeek" being particularly impressive. Starxo even put up a 39/12/0, 439 ACS game on Haven against NiP. But it ultimately wasn't to be, and they fell to the more practiced tier 1 squad.
Semi finals:
G2 Esports had not been upset yey, and were looking as dominant as ever as they quickly beat the fan-favourite Turkish team BBL Esports 13-9 and 13-7. But the next semifinal had it all. The storylines were going as former NiP members Yacine "Yacine" Laghmari and Malkolm "bonkar" Rench faced off against their old team and sought their revenge .

Yacine in particular was on fire, top fragging every game for bonk and averaging over 300 ACS. NiP couldn't seem to solidly get anything going, and Niels "luckeRRR" Jasiek in particular looked somewhat outclassed on the Jett/Operator. Bonk beat Ninjas in Pyjamas and were off to the finals.
Finals:
In a finals no one had expected at the start of the tournament, G2 faced off against bonk. With Yacine on a tear and bonk having recently taken down G2's main competitor, they looked like they could give G2 a run for their money.
And they did. All 3 maps were close, even the 13-5 on Bind at the end. Yacine again was huge for bonk. But in the end, the absolute powerhouse that is G2 could not be stopped, and won 3 maps in a row to take the tournament.
G2 didn't drop a map all tournament. Óscar Cañellas "mixwell" Colocho and Ardis "ardiis" Svarenieks continued to prove themselves as possibly the two best players in Europe, while David "davidp" Prins' battle Sage was as always on point. 
Jacob "pyth" Mourujärvi had a rebound performance this tournament too, after taking some criticism from the community over the last several ones. G2 cemented their place with another Ignition Series victory.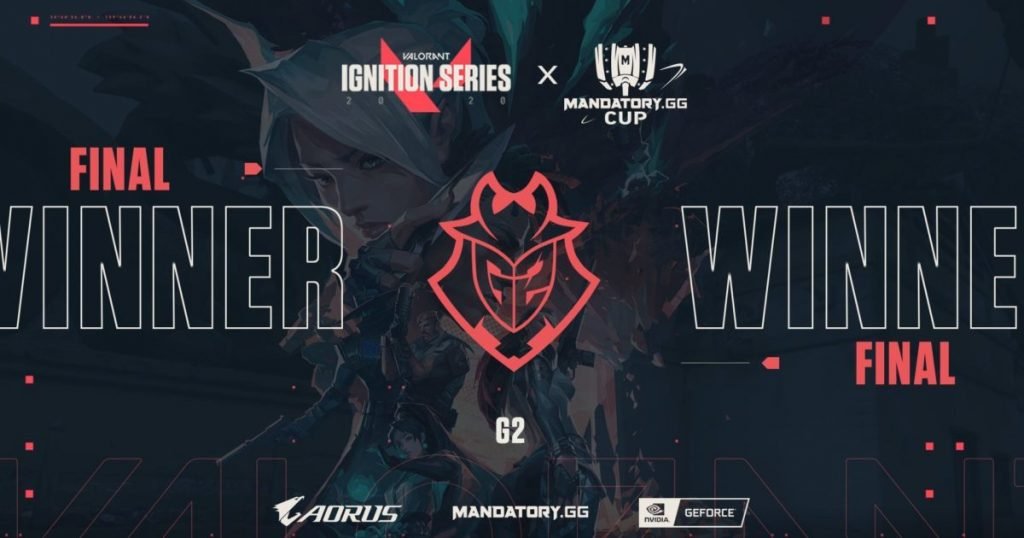 Final Standings for Mandatory.GG Cup:
 1. G2 Esports – €10,000
 2. bonk – €3,000
 3-4. BBL Esports – €1,000
 3-4. Ninjas in Pyjamas – €1,000
 5-8. THOSE GUYS
 5-8. 9x 
5-8. TBD 
5-8. Dreamchasers
 9-16. Giants Gaming
 9-16. nolpenki
 9-16. fish123
 9-16. Rix.GG
 9-16. ForZe
 9-16. Zarplata
 9-16. Prodigy
 9-16. DPE