Cosmic Racer event re-released in Garena Free Fire that was seen during the OB25 update during the Chrono event back in December 2020. It was a fun mode that players loved to play. To not disappoint the players Garena has re-launched the Cosmic Racer Mode in the game for a limited time.
The mode was re-launched on 25th March 2021 it will end on 30th March 2021.
Cosmic Racer event re-released, All you need to know
The Cosmic racer mode is a duo game in Free Fire. There will be around a total of 15 duo teams in the game. It is a game that will be played sitting on a Cosmic Vehicle and defeating your foes that you come across.
Related: Celebrate Colourful Holi With Free Fire Holi Rewards
Here are some tips to play the Free Fire Cosmic Racer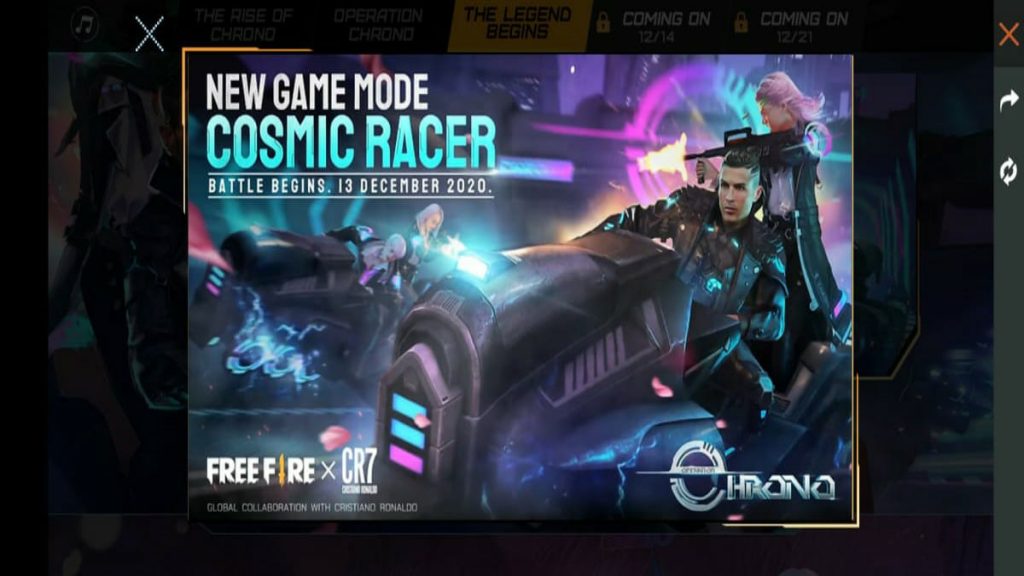 This is a new mode where a team of two people will land together in a Cosmic Craft. There will be a total of 15 teams in this mode.
Where one player will shoot and the other will drive, you can change positions accordingly in the game from driver seat to shooting or Vice versa.
The Whole team shares the same HP Bar when the team HP reaches Zero you will be eliminated. Also you will be having only 5 seconds of time to interchange seats.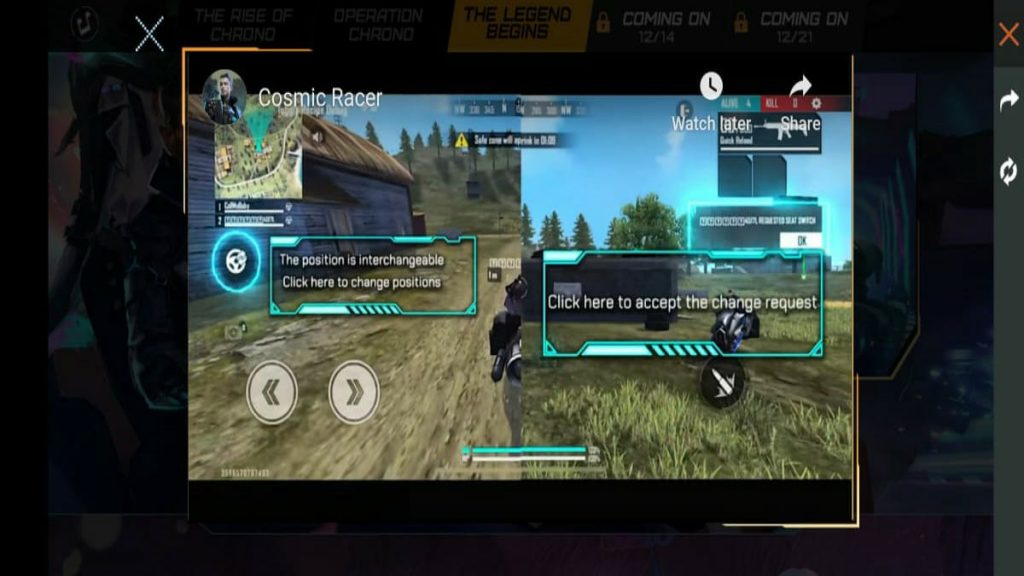 There will be three Boosters on the Battle Field. To counter enemies on the battle field the green, yellow, and red.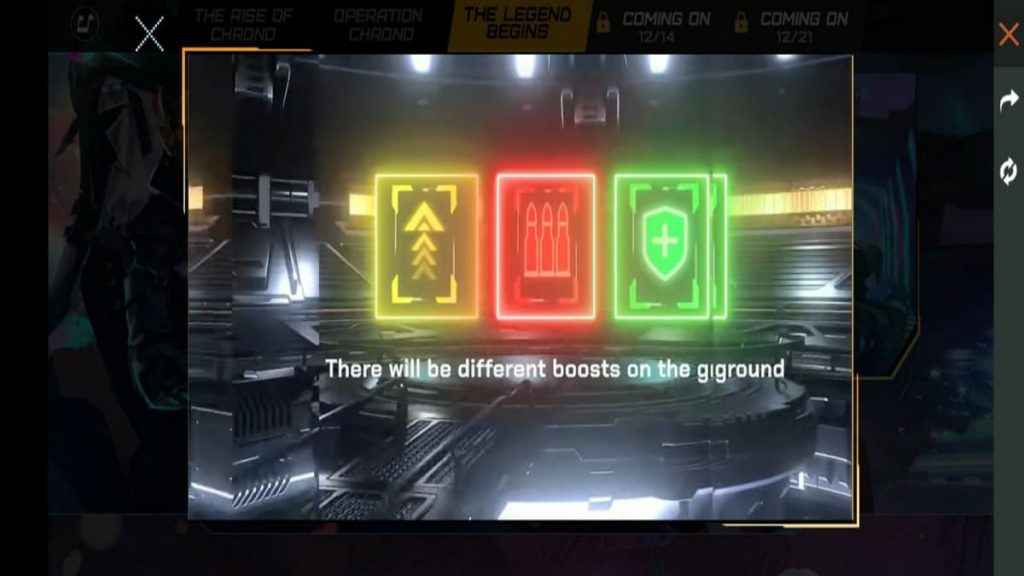 If you collect red boost you will get skills and Buff. When you collect green boosters it will revive your vehicle and your HP and Shooter will get a Med Kit.
On collecting the Yellow boosters, your vehicle boosts very fast for a short while. So, the overall aim is to survive till the end from all the enemies. Its the same like Battle Royale game but you will be playing in a Cosmic Craft.
Also Read: The First-Ever Garena Free Fire Elite Pass "Kitsune", All you need to know