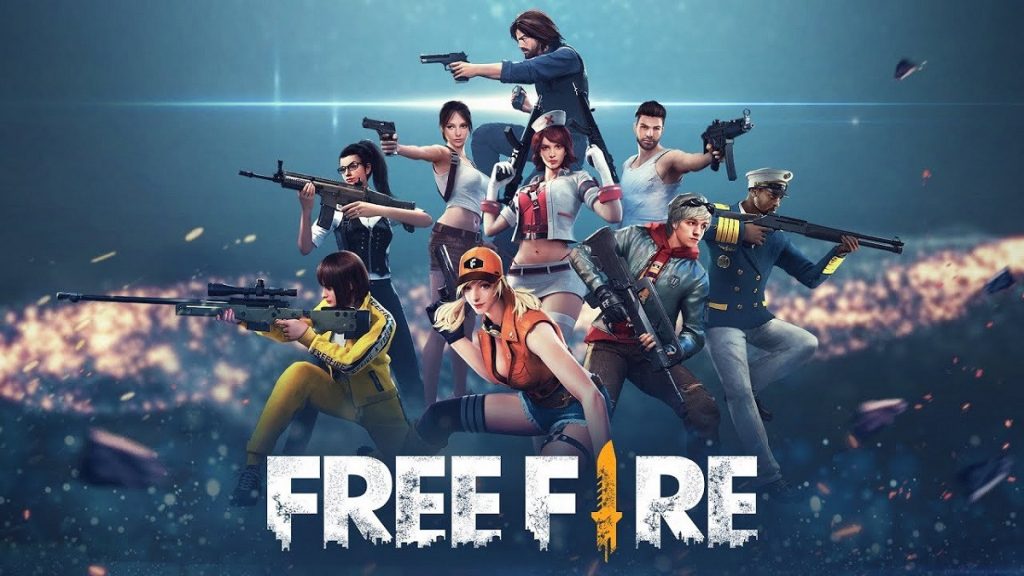 Free Fire has this season 29 with plethora of events. They are coming with new surprises everyday to keep the players satisfied.
Attract more viewers and users to the game.
Skins, pets, Characters are very important in the game so some of these cosmetics are very costly and cannot be afforded at that price.
To give a relive on this Free Fire has come with a strategy of Wheel of Discount.
Where many costly and premium skins can be brought at a huge discount. It's a win- win situation for both.
All About Wheel of Discount: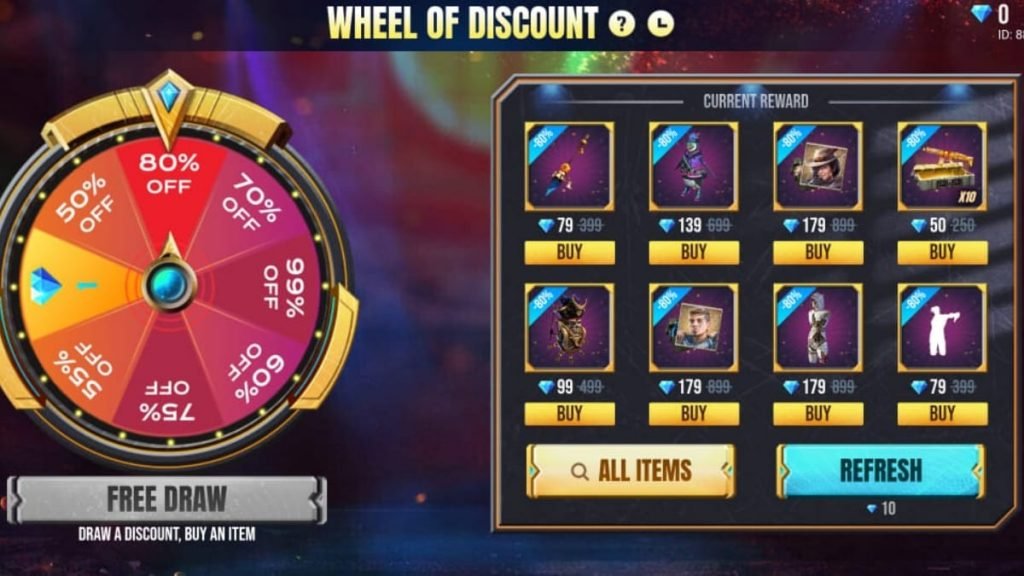 Firstly, spin the wheel and claim the discount you get to buy.
The when can only be spun once.
Many Skins will be displayed on the screen with the discount amount that is eligible for you. Which you received on spinning the wheel.
I f you don't like them then refresh the screen
Your first refresh will be free of cost, if you get a need for refreshing one more then it will cost you one diamond.
The discounts present on the wheel are:
50%, 55%, 60%, 70%, 75%, 80%, 99% and 1 Diamond.
These are the extensive collection of skins in this event:
Pet Skin: Spring Festival Robo
Show Off (Mr. Waggor)
Show Off (Robo)
Luqueta
Clu
Luqueta's Soccer Star Bundle
Clu's Detective Bundle
Smooth Ride
Clown Car
Kongfu
Party Dance
Provoke
Soul of the Pirate
Rabbity Pink
Dancing Panda
The Magic Stick
Wasteland Survivor
Jack-In-The-Box
White Eagle
Red Hot Chili Bundle
Raver Bundle
Beachwear Bundle (Male)
Beach Lover Bundle
Youngster Bundle
GW2018 Bundle
New Year MP40 Box
GW2018 Bundle (Female)
Mr. Waggor
Robo
Pet Skin: Cyber Waggor
10x Playboy Gun Box
Warrior's Loot
Wasteland Frontier
5x Abyssal XM8 Box
10x Weapon Royale Voucher  
10x Incubator Voucher
5x Dragon AK Box
10x Death Eye's Gun Box
5x Fiery M1014 Box
Abyssal XM8 Box
5x New Year MP40 Box
Wasteland Frontier
10x Weapon Royale Voucher 
Also Read: How to get K Professor for free in Faded wheel event