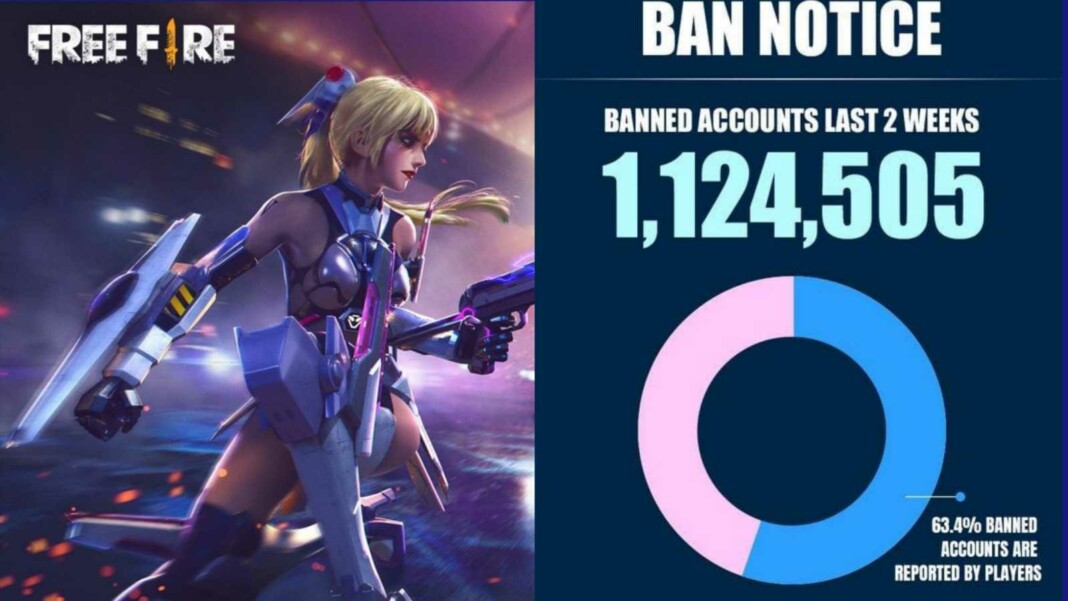 Free Fire is one of the most played battle royal games on the mobile gaming platform. Releasing regular updates, several changes and additions have made the game stand in the position that it stands today. The quick-paced battle royal game has attracted several millions of players along with content creators.
The game also has established its stronghold in the mobile eSports scene. Recently, the Free Fire World Series 2021 Singapore has set the Youtube watch records of an eSports tournament in India and other countries as well.
Even after attaining such heights, the game makers and players have to face troubles in the form of scammers who use cheats and hacks in the game. Many cheaters come to the lobby with their third-party software of cheats to maintain the edge over all other players without any efforts.
In order to maintain a legit gaming platform for all players, the game has developed an anti-cheat system that detects these cheaters and bans them permanently from the game. The developers of Free Fire publishes bi-weekly reports enlisting all the numbers of banned accounts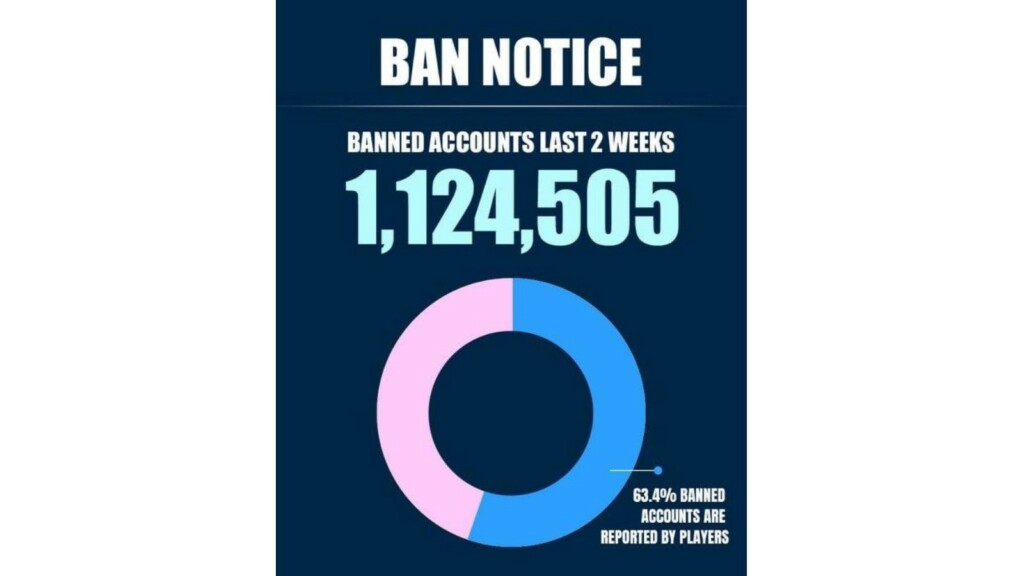 As per the latest report, Free Fire has reportedly banned more than 1.12 million accounts over the past two weeks. More than half of this figure are banned via in-game player reports. Thus, it is seen that Garena is strict and has been trying to make their game a good platform. Around 22,495 accounts are banned for teaming up with hackers intentionally.
This report saw a decrease of nearly 8% in the total number of banned accounts compared with the previous report.
Read More: Free Fire: 3 Best Character Combinations with DJ Alok in June 2021
Free Fire Bans more than 1.12 million cheaters: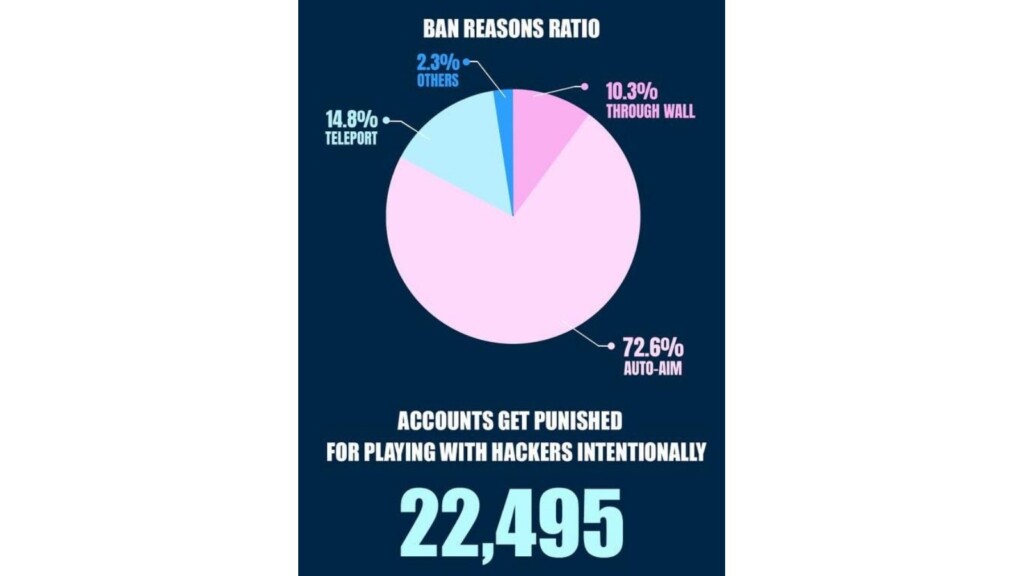 Auto-aim (72.6 %): Directly aiming at the opponent without making any effort.
Teleport (14.8%): Able to go anywhere on the map, and thus escaping fights when they feel low and eliminating the player far away later.
Through the walls (10.3%): able to hit that cause damage to opponents even when they are cover like walls and trees.
Others (2.3%): other various hacks and cheats.
Garena Free Fire has also reported that the methods of detection have been updated. They keep monitoring hackers closely so that legitimate players can have a safe and equitable gaming environment.
---
Also Read: Top 10 Most Subscribed Free Fire YouTubers in India – June 2021