Garena Free Fire bans 891,349 Accounts: Free Fire is one of the most popular Battle Royale games on the mobile gaming platform. The game features a lot of unique elements such as game modes, cosmetics, pets and more unlike other titles in the genre. Moreover, the game has hit the 1 billion download mark on the Google Play store recently and completed its 4th anniversary recently.
With such millions of active players running into the game each day, the game is rising in popularity terms. Its popularity has gotten high standards which made cheaters take advantage of legit players. With millions of active players, it would be a humongous task for the developers to keep an eye on everyone. The developers have set an anti-cheat system that detects hackers who use cheats in the game and subsequently bans them permanently.
Third-party software and paid hacks or cheats are the major sources that cheaters use. Additional to the anti-cheat system, players can also contribute their help to the officials by reporting them via the in-game report option. Some of the players get banned for playing with cheaters intentionally for rank push and their fantasies in the game.
Read More: Thiva vs D-Bee: Which Character Is Better In Free Fire Ranked Mode?
Free Fire Bans more than 800K cheaters: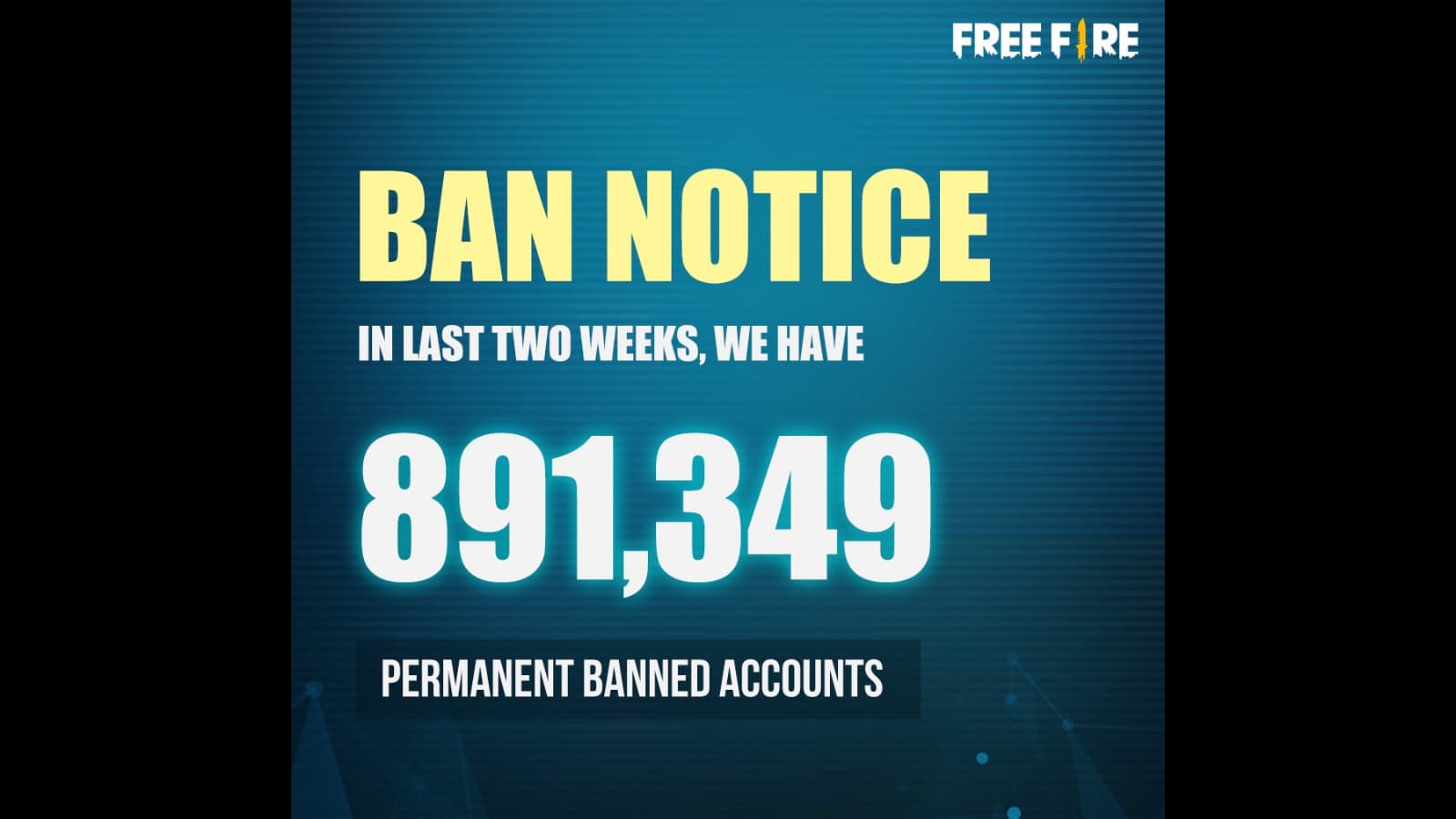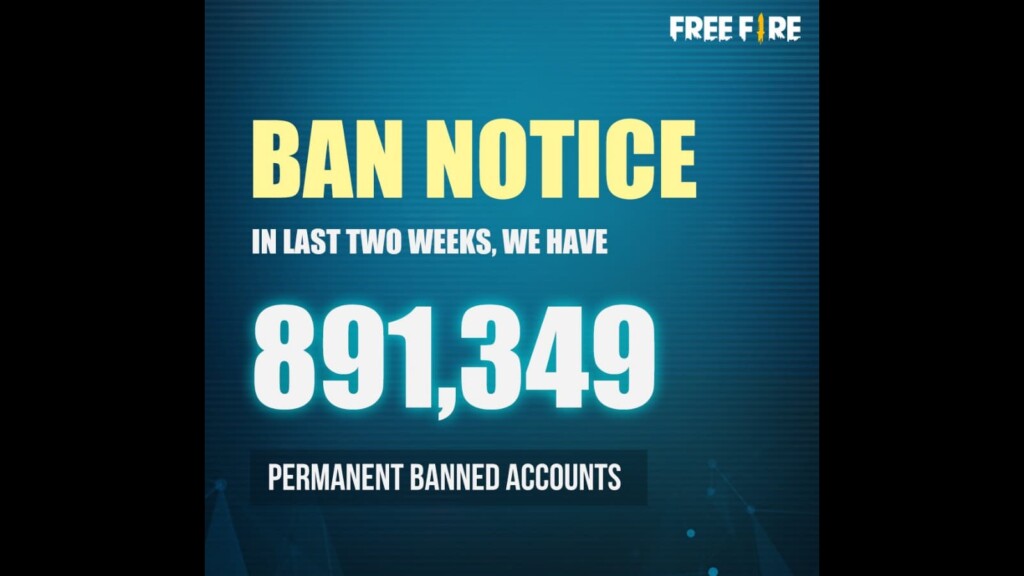 Free Fire anti-cheat system identifies and bans those who play with cheats and hacks. The developers will post a bi-weekly report of ban numbers via their official Facebook page. The report enlists the ban numbers and ban percentage of player rank tiers when they are banned.
As per the latest report, the game had banned  891,349 accounts due to hacking. More than 51% of accounts of the total figure were banned through in-game player reports. It promises that players also want to maintain fair and legit gameplay for all. More than 5100 of total accounts were banned for playing with cheaters intentionally.
Assessing this week's report, we have detailed the percentage of cheats used by the banned players: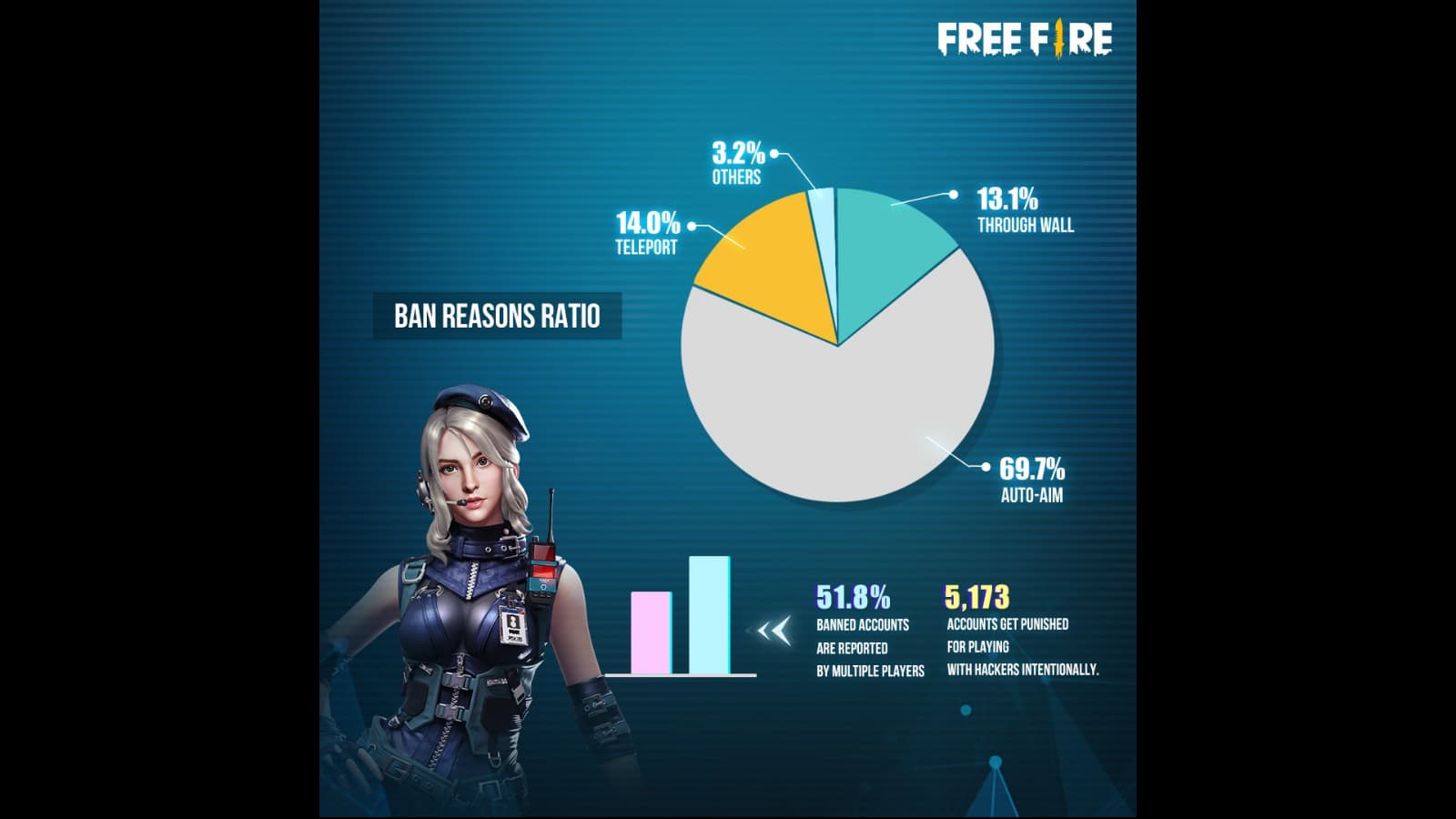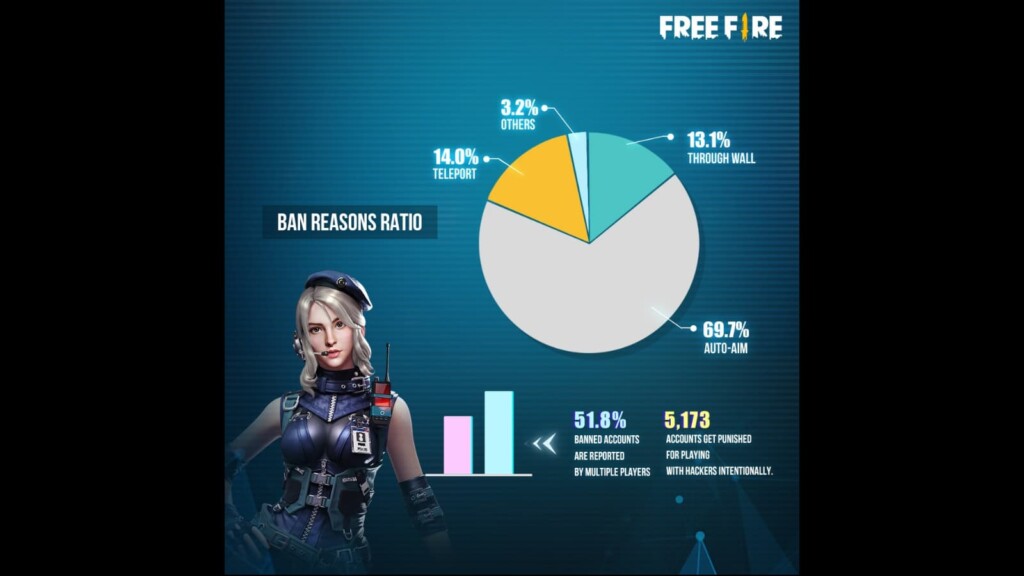 69.7% of the cheaters banned for using Auto-Aim hacks, which directly shifts the aim towards the enemy without making an effort.
13.1% of the cheaters banned for using through the wall hacks, which enables players to hit enemies even through the walls.
14% of the cheaters banned for using Teleport hack, which enables players to shift their positions abruptly.
3.2% of the cheaters banned for using miscellaneous hacks
Garena Free Fire has also reported that the methods of detection have been updated. They keep monitoring hackers closely so that legitimate players can have a safe and equitable gaming environment.
Also Read: Free Fire Watch to Win event for 31st August, 2021: Get exclusive 4th Anniversary prizes!