Garena Free Fire bans more than half a million cheaters in the last two weeks. The anti-cheat system never fails to block such cheaters entering the game who have been damaging the platform and other players' fun.
Free Fire is an ultimate Battle royale that has got quite popular over the past couple of years, and it led to the imminent rise in its esports community. FFWS 2021 Singapore holds the highest watching record in terms of viewership. Despite holding such huge records, and popularity, the game is still facing some troubles with cheaters with new cheat systems. The anti-cheat system does work well, but still, the cheaters are finding some new ways to counter its functionality.
The game is played widely across the globe, it stands among the top-grossing games each month. It also recently got the title of being the most-watched Mobile Game of the third quarter of 2021. Some players will disturb others gameplay by installing cheats and operating them in the game. To counter such disturbances caused by Cheaters, Free Fire has set up an anti-cheat system, which bans the accounts which played with cheats.
Read More: Top 5 emotes in Free Fire that players should own to tease others
Free Fire bans more than 6 lakh accounts in the last couple of weeks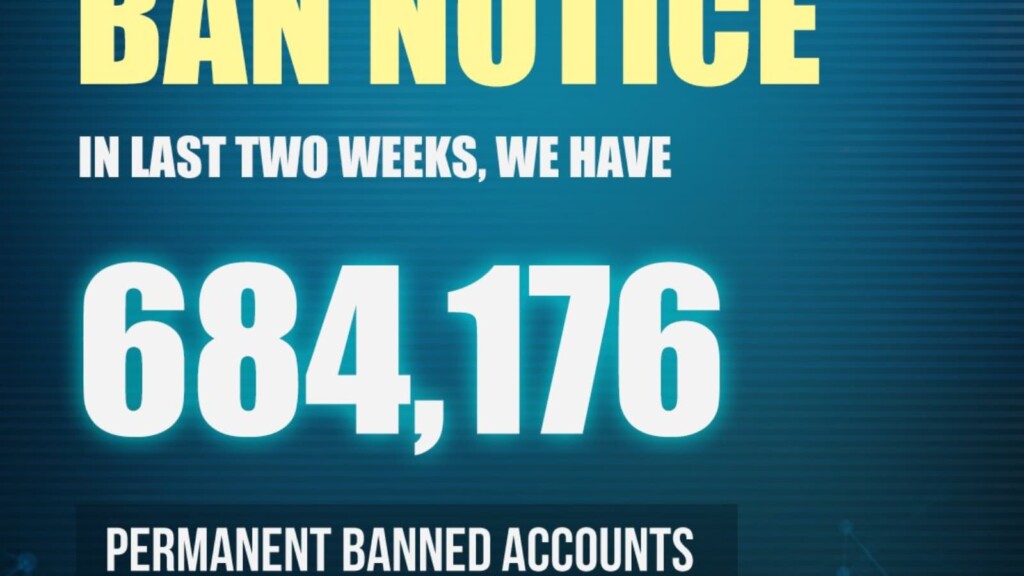 The officials will share a report of banned accounts and the percentage of rank tier on the official social media handles. Garena has permanently ceased a total of 684,176 Free Fire accounts due to cheating. Out of the whole figure, 42.8 % were reported by the players using the in-game report option. Garena additionally terminated 8,679 accounts for playing alongside cheats on purpose.
Here is the breakdown of cheaters percentage along with the cheats used: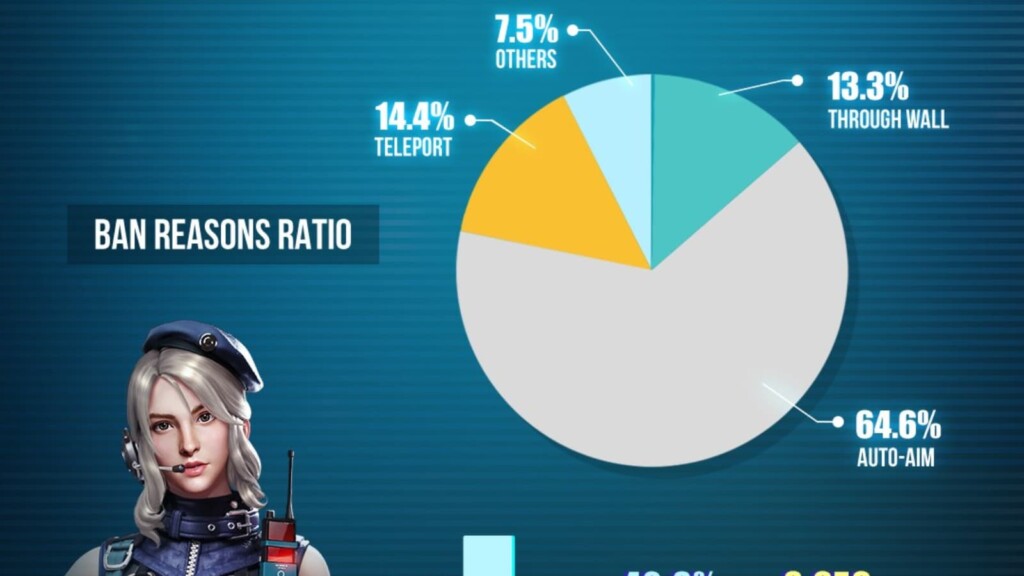 64.6% of the cheaters banned for using Auto-Aim hacks, which directly shifts the aim towards the enemy without making an effort.
13.3% of the cheaters banned for using through the wall hacks, which enables players to hit enemies even through the walls.
14.4% of the cheaters banned for using Teleport hack, which enables players to shift their positions abruptly.
7.5% of the cheaters banned for using miscellaneous hacks
---
Garena Free Fire has also reported that the methods of detection have been updated. They keep monitoring hackers closely so that legitimate players can have a safe and equitable gaming environment.
Reasons to get banned in Free Fire: (shared by Garena)
1. Using modified or unauthorized game clients.
2. Using unauthorized tools that interact with the Free Fire game client.
3. Using non-official programs to provide an edge to gameplay.
4. Modifying model files to gain unfair advantages.
5. Utilizing glitches or bugs to exploit gaming experience.
6. Being reported by multiple players and detected for abnormal gameplay simultaneously.
7. Bypassing Free Fire anti-hack system via illicit local data transfer.
It is strongly advised that players never, consciously or inadvertently, collaborate with hackers. If you do this, you may face a ban from the game.
Also Read: How to get the Legendary Gun Skin in Free Fire at 50% off in Store?