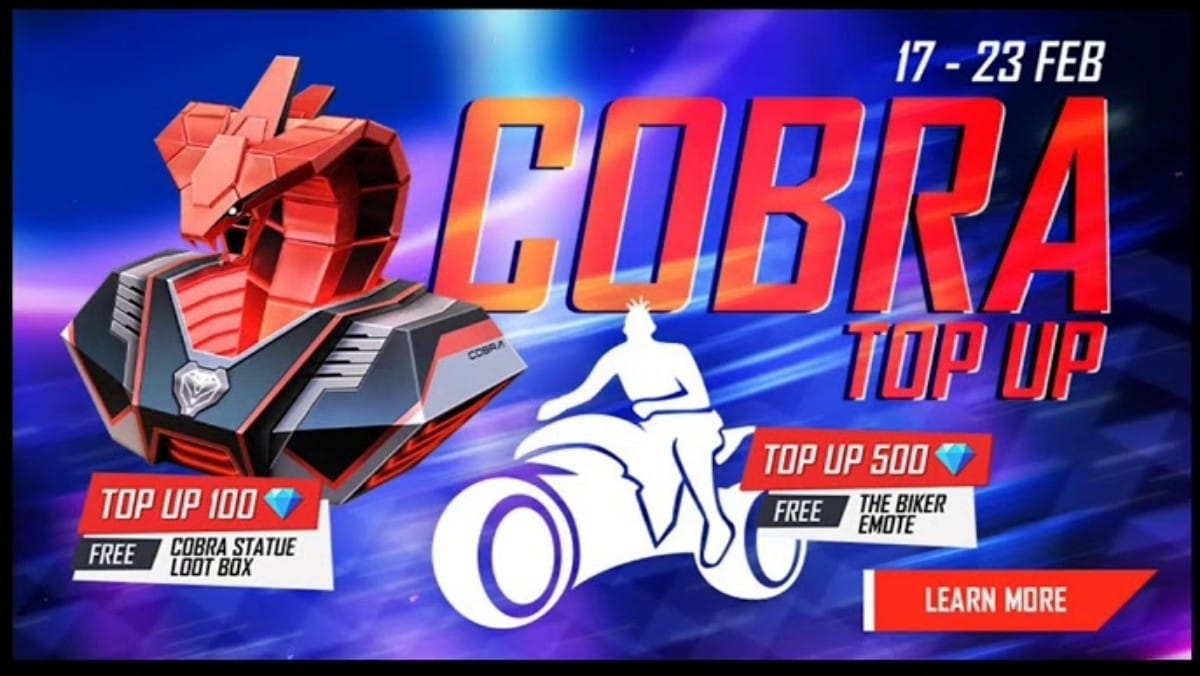 Free Fire is popular for its interesting events and features it brings to the game. One such event is the Top-up event where players can claim interesting items on topping-up diamonds into their account. However, the event lasts only for a week. These items are rare and won't return back to the game. So players should make sure that they do not miss them out. In this article, we take a look at the latest Cobra top-up event in Free Fire.
Related: Paloma Character in Free Fire: All You Need to Know
New Cobra Top-up event in Free Fire
The new top-up is based on the 'Project Cobra'. There are leaks of many new upcoming events as a part of this collaboration. The top-up event comes with a legendary loot box in the form of a Cobra and with stunning animations as well. Players have to top-up 100 diamonds to obtain the Cobra Statue Loot Box.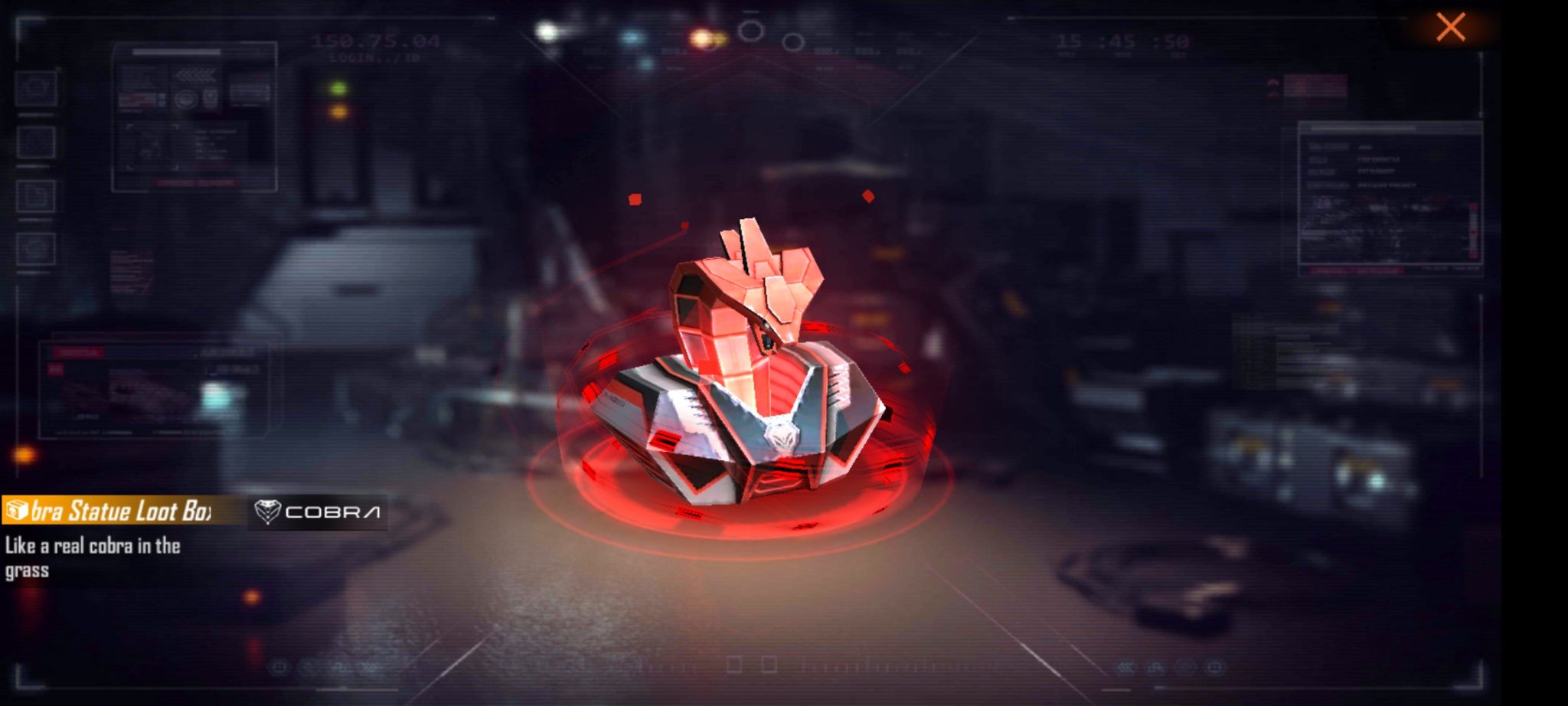 Players can top-up diamonds using various websites like Codashop and GamesKharido to earn extra bonuses. Moreover, the game also provides the option to top-up diamonds as well. Furthermore, players can also claim an exclusive Project Cobra emote called the 'The Biker Emote'. The emote is available to claim on topping-up 500 diamonds. This emote depicts a character riding on a bike.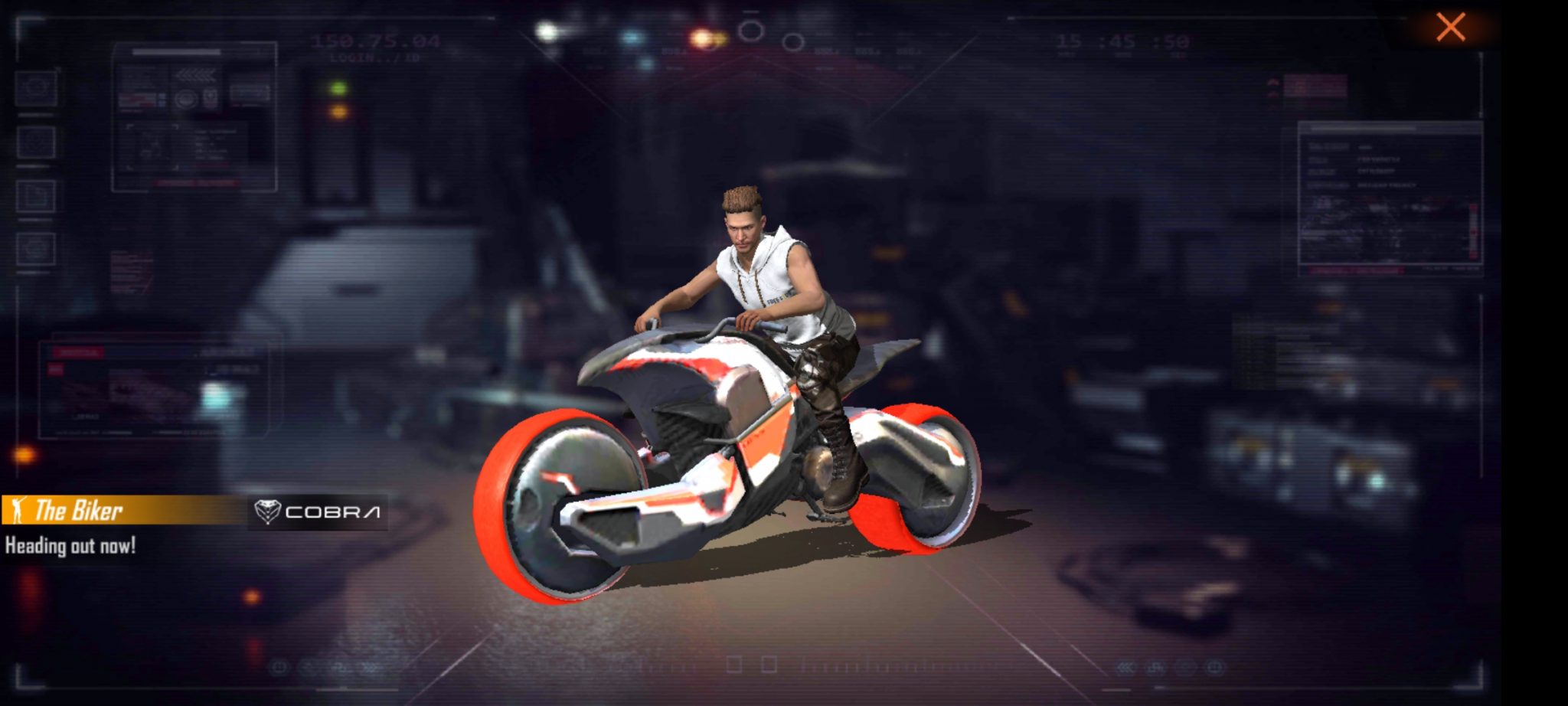 However, the event will end on February 23, 2021, at 23:59 AM IST. So players must make sure that they do miss the chance to claim these rare items. This was all about the new Cobra top-up event in Free Fire. Follow our new Instagram page for more quick updates. Click here to visit the page.
Also Read: Ajjubhai vs Xmania Free Fire: Stat Comparison for February 2021