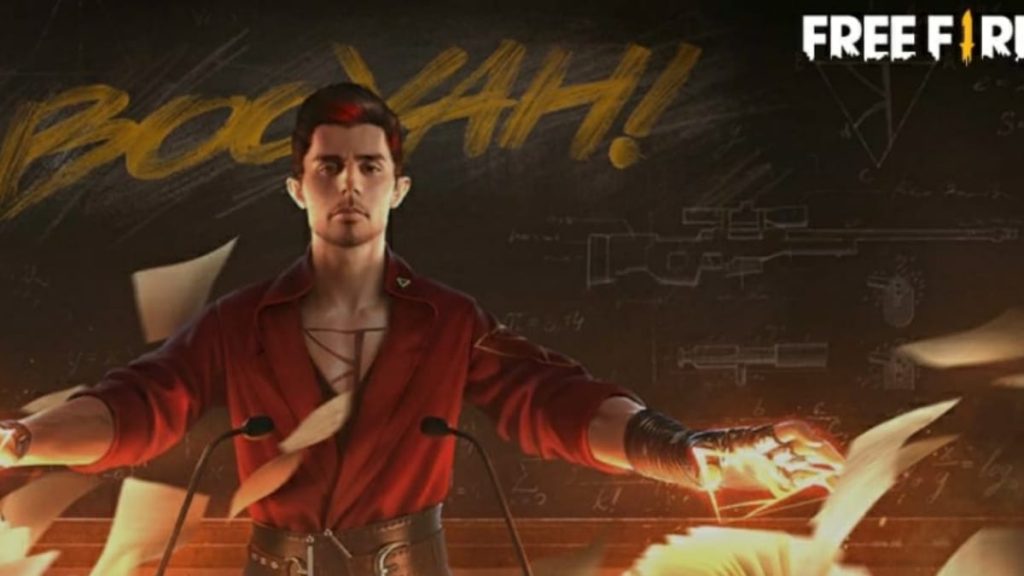 Free Fire releases new event Faded wheel, as we all have seen Free Fire has been providing players a plethora of events. After the ban of PUBG Mobile, it has increased the number of events for almost every day making it interesting and attractive for players.
Now the new Faded Wheel Event is added by developers. Similarly, K's bundle and K Professor is ready to grab.
In this article I will discuss abut Faded wheel and how to claim it for free.
About Faded Wheel: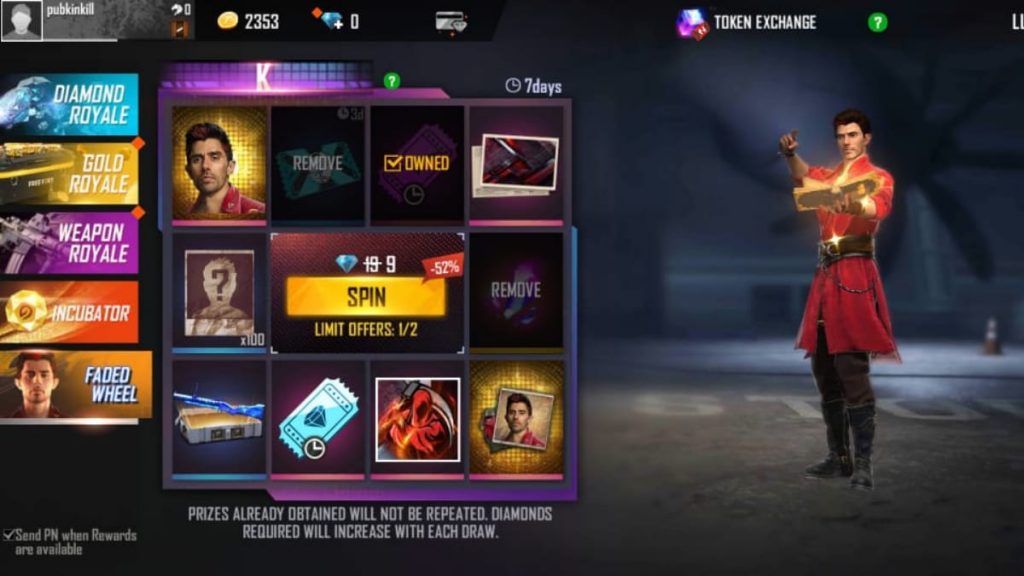 All special events in free fire cannot be participated without Diamonds. Similarly, you need Diamonds in this event also.
You need to spend diamonds to grab these grand prizes, the grand prizes are the K's Professor Bundle and K professor. The event will be active from 16th to 22nd October 2020.
The cost or number of Diamonds increases for every draw.
The cost of diamonds for every draw is as follows
Draw Number Diamonds Needed
First 19
Second 19
Third 19
Fourth 39
Fifth 69
Sixth 99
Seventh 199
Eighth 599
Rewards of Faded Wheel October 2020:
K professor (Grand Prize)
K's Professor Bundle (Grand Prize)
Weapon Royale Voucher
Death is coming
Cube Fragment
Death aka Grim Reaper
Diamond Royale Voucher
Master of Minds Weapon Loot Crate
Universal Fragment
Note: Players can win grand prizes, in 1069 diamonds or less however it all depends on your felicity like a Russian Roulette. You won't receive the reward more than once.
To claim it for free or Discount:
All special events in free fire cannot be participated without Diamonds. Similarly, you need Diamonds in this event also.
In order to claim Diamonds for free and at discount. There are many ways to claim diamonds for free. Like online surveys and the in-game tasks or take a VIP membership in-game.
There are third-party websites and APK files to claim it illegally. These apps aren't trusted and chances a ban completely in game.
Your device details and bank credentials might get hacked on using such apps and websites.
Note: The choice is always yours.
Google Opinion Rewards: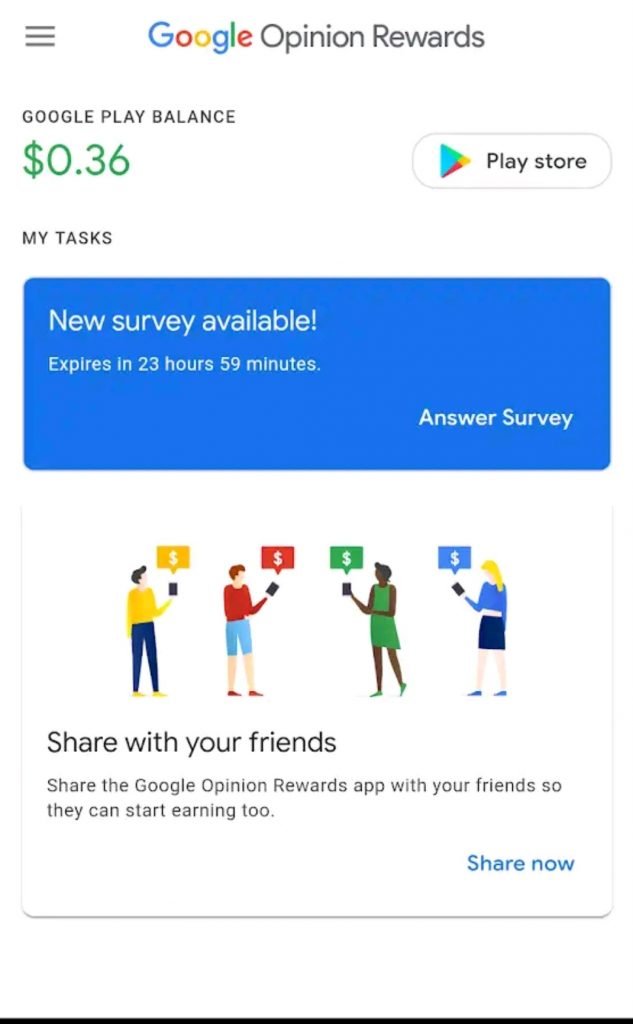 Surveys are the best ways to claim diamonds for free fire.
Google survey is an app on Play Store which can be downloaded.
Login through your Gmail account after the download of app. There will be many surveys on google.
Give feedback to these surveys, on completing surveys google will credit a certain amount to your account.
Using this you can top up diamonds in game.
This is a legal method and the safest way.
Buy a VIP Pass: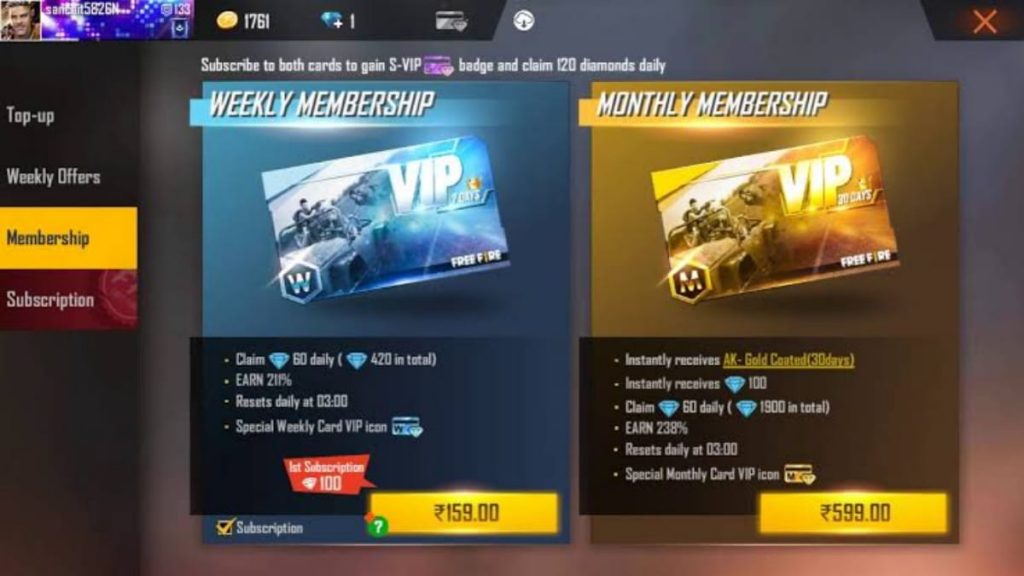 These are in game subscription. I will be explaining both Monthly and weekly subscription benefits.
Weekly Membership:
Claim 60 diamonds (total of 420 diamonds in a week)
Resets daily at 3:00
Special weekly card VIP icon
Monthly Membership:
Instantly you receive AK-Gold Coated (30 days)
Instant 100 diamonds
Claim 60 diamonds everyday (1900 monthly) which is 238% more than normal top-ups
Resets at 3:00 daily
Special Monthly VIP card Icon
Note: If you buy both memberships, you will receive 120 Diamonds daily and S-VIP card
Also Read: All you need to know about character DJ KSHMR aka 'K'