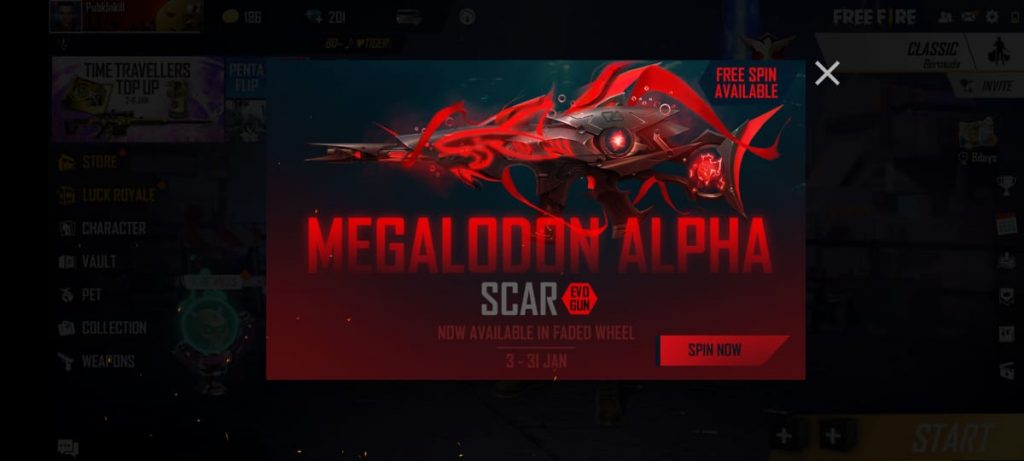 Garena Free Fire is massive multiplayer battle royale game. The game sports an extensive player base all throughout the world. The rise is popularity is evident since its release in 2017. The game has a variety of weapons that the players can use on the battlegrounds. Likewise the game also has a plethora of cosmetic items for players t collect. The cosmetics for weapons are very popular among the players. But these cosmetics don't change the core gameplay, but players like to collect them any ways. In this article we take a look at How to get Megalodon Alpha Scar-L Skin from the Faded Wheel draw in the game.
Megalodon Alpha Scar-L Skin: Faded Wheel Draw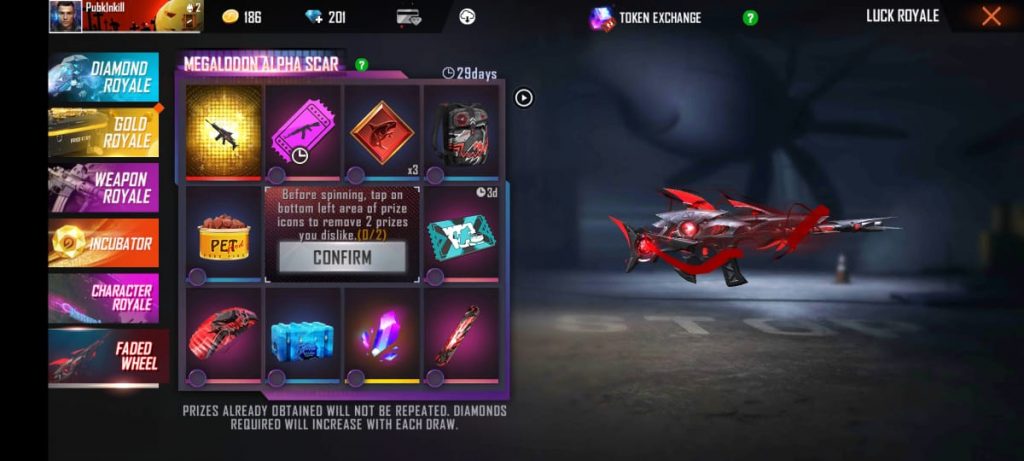 The Megalodon Alpha Scar-L is the latest skin for the Scar-L gun. Moreover it's a unique Evo skin which grants it additional features and effects. The gun is chrome black with red accents all over it. It also sports red lighting like effects on the top and a red shark hologram. This skin is available right now for free as the Grand Prize, in the Faded Wheel draw in the game.
The Faded wheel Draw contains the following prize pool:
Megalodon Alpha Scar-L
Weapon Royale Voucher
Shark Tooth (SCAR)
Shark Attack Backpack
Resupply Map Playcard
Shark Attack Surfboard
Cube Fragment
Megalodon Alpha Token Box
Shark Attack
Pet Food
The Faded Wheel draw is available for 29 days from now. Meaning it will end on 31st of January, 2021.
How to get the Skin from the Faded Draw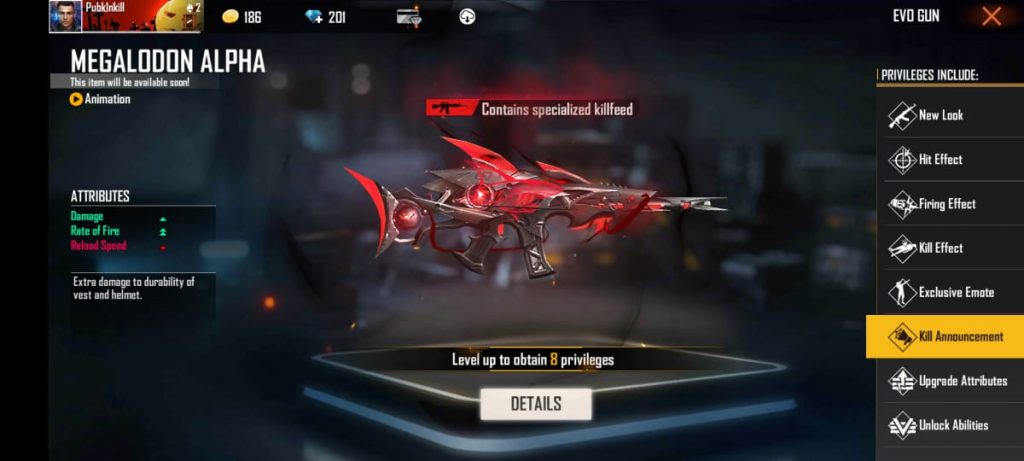 Players need to keep the following steps in mind:
Firstly players need to open their Garena Free Fire app and navigate to the Faded Wheel Draw. They can either do this through the pop-up on the screen or from the left hand side of the home screen. Click on Luck Royale and then Faded Royale, similarly on the left.
Players can now select two items, except the Grand Prize, from the prize pool, and discard them. They will receive items from the prize pool of 8 remaining items.
After doing so players can now spin the wheel. The first spin is free for everyone.
However the consecutive spins all require an increasing number of diamonds. The required diamonds are 9, 19, 19, 39, 69, 99, 199 and 499 respectively.
Items that are already received won't be acquired twice.
Therefore to guarantee getting all the items, players need to spend a total of 952 diamonds.
Also read: Garena Free Fire: New Legendary Megalodon Alpha Scar-L Skin, All you need to know..