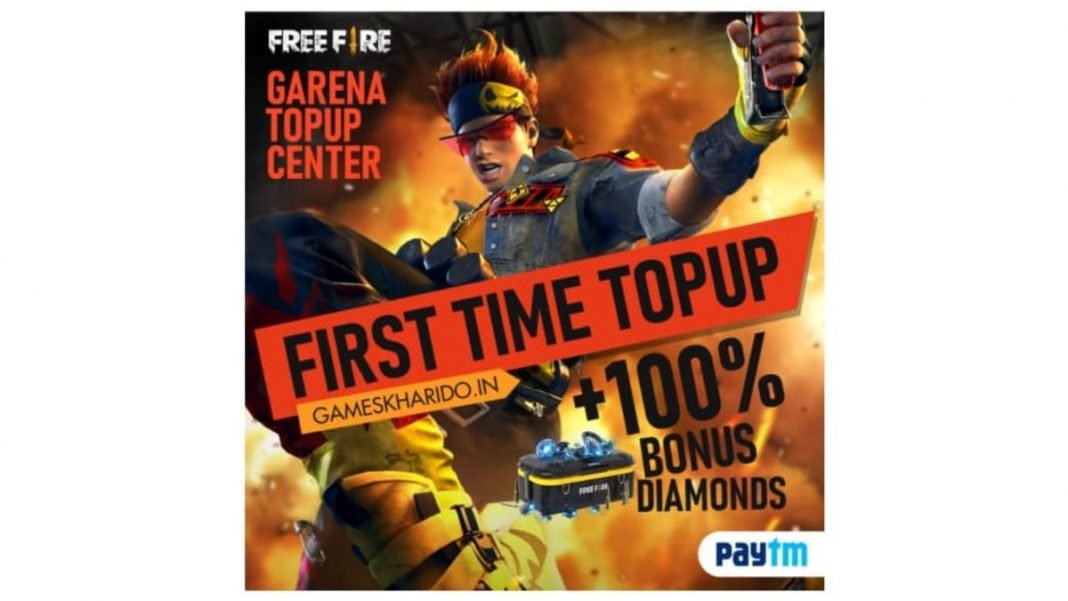 Free Fire is developed by 111 Studios and published by Garena for Android and IOS platforms. It was released on September 30, 2017. Since its release, it has gradually become one of the popular Battle Royale games and it has made a special position by itself in the most downloaded games list on the Play Store. We will discuss how to top-up diamonds on Games Kharido for January 2021.
Since the lockdown had restricted people from coming out due to Corona Virus, Gamers have been exploiting new games and in the process, Free Fire has witnessed immense popularity with its intense gameplay.
The new OB25 Update was released in December 2020 with Cristiano Ronaldo Global Collaboration. Has attracted a large number of towards the game.
It has a vast collection of fancy outfits, skins, characters with unique abilities, and more. But those In-Game good appealing items require In-Game currency-diamonds. However, these diamonds are not available for free. One has to lose weight in their wallet in order to buy these.
Many top-up websites let players add Free Fire diamonds to their accounts. Among those top-up websites, Games Kharido is one of the most suggested top-up websites.
In this article, we will tell you how you can top-up diamonds to your account via Games Kharido for free fire in January 2021.
Related: Top 30 Best cool and stylish Free Fire Nicknames for January 2021
Here are the steps to top up Diamonds on Games Kharido for Free Fire in January 2021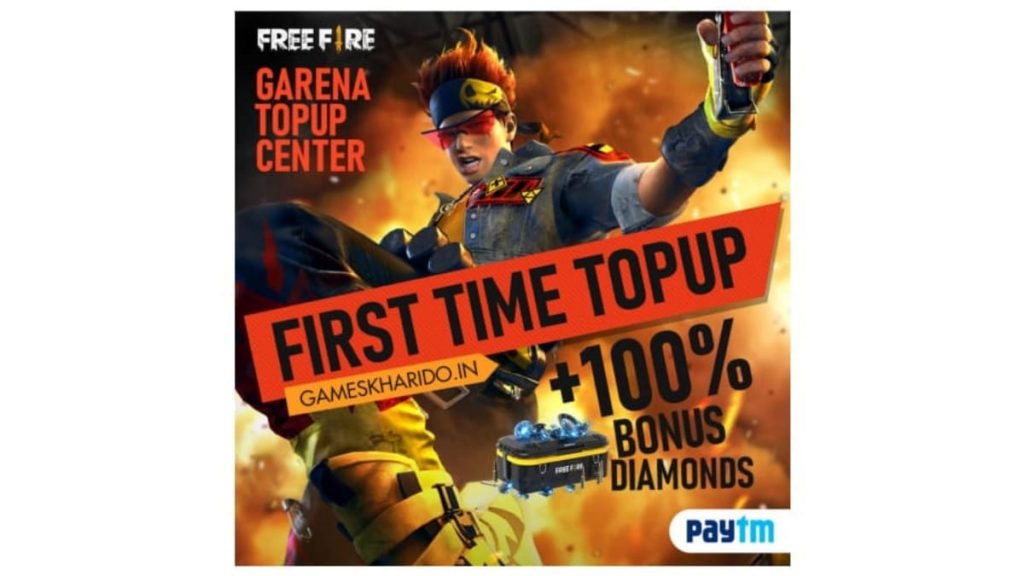 Games Kharido is one of the most used and suggested top-up websites. It is one of the trusted websites. At the moment, it has an offer that offers players a 100% bonus on their initial purchase. Check out the steps by which players can add diamonds from Games Kharido down below.
Open any Web browser and visit the official website of Games Kharido. Click to visit the official website of Games Kharido.
Once you are in, select the 'Free Fire' logo which is on the main layout of the screen.
It asks for a login and you can with your Facebook account or Free Fire Player ID.
Many top-up diamonds will be displayed on the screen. You can choose your preferred amount of Diamonds that you need to purchase.
Check out all various top-ups and offers available on the Games Kharido for Free Fire in January 2021:
₹ 40 Diamond × 50 + Bonus 50 First-time Promo
₹80 Diamond × 100 + Bonus 100 First-time Promo
₹240 Diamond × 310 + Bonus 310 First-time Promo
₹800 Diamond × 1,060 + Bonus 1,060 First-time Promo
₹1,600 Diamond × 2,180 + Bonus 2,180 First-time Promo
₹4,000 Diamond × 5,600 + Bonus 5,600
₹400 Diamond × 520 + Bonus 520 First-time Promo
Also Read: Garena Free Fire: The New Beginning, Steps to download Bermuda Remastered Map