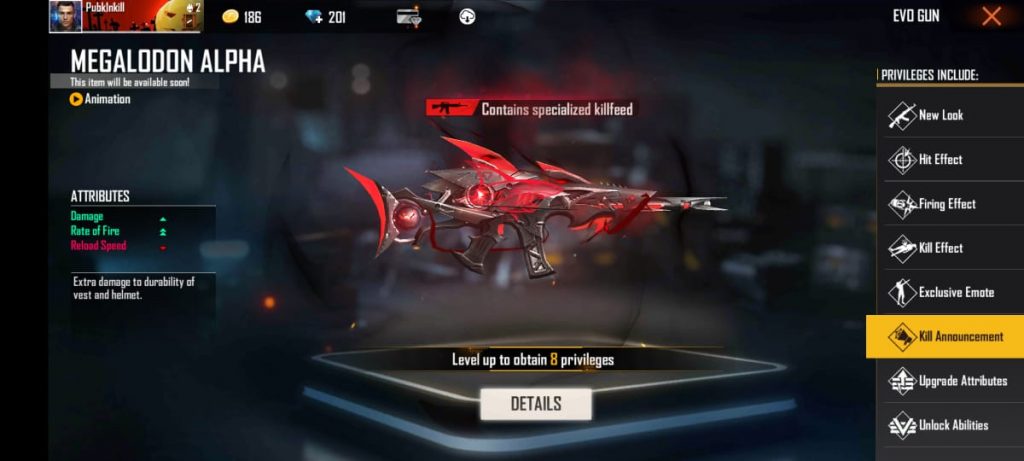 Free Fire offers a plethora of skins in-game which is radiant. Each skin of a gun has different attributes to it, varying in accuracy, range, damage, and magazine. Many exclusive guns have good graphics on it with some effects around it. Many gins offer special kill messages when you use them. Skins can be taken based on your gameplay. Let's See more about Megalodon Alpha Scar-L skin.
Garena Free Fire also has this limited collection of Legendary Evo skins like the Flame Draco Skin of AK, Booyah gun UMP and now the new shark Scar-l gun in Free Fire.
Related: Free Fire India eSports Awards : All you need to know
About Scar-L Gun
SCAR-L is one of the most popular and beginner-friendly AR weapons in the game. It has very little recoil and a high rate of fire. Coupled with moderate damage and Mid-to-long range, it's a fantastic weapon to use for beginners. In this article, we take a look at the Top 5 Best SCAR-L skins in Free Fire 2020.
All You need to know about the new Megalodon Alpha Scar-L Skin in Free Fire: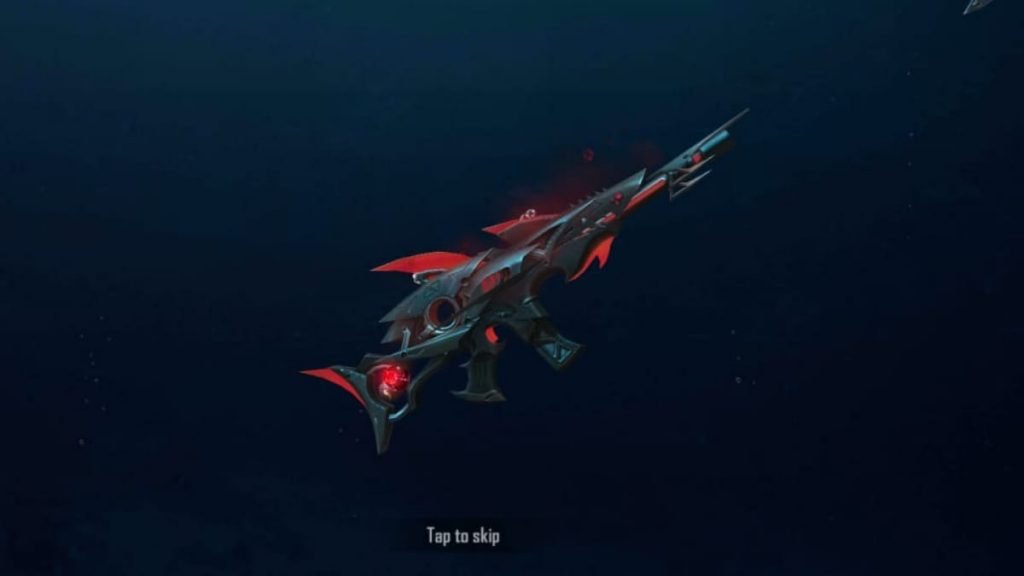 Megalodon Scar-L is a new Evo Skin in free that will be releasing soon. It has that great VFX effects and very good attributes. As we can see that the skin is based on the aquatic animal Shark. Like the flame Draco AK which was based on Dragon and was very powerful. Akin to that you can see this also looks the same way but has different attributes.
We can see 3 to 4 sharks come together to form the Scar-L in-game. These Evo Skins in-game gives a special feeling to play, you can run on the battlefield showing off your skin to your teammates and Enemies.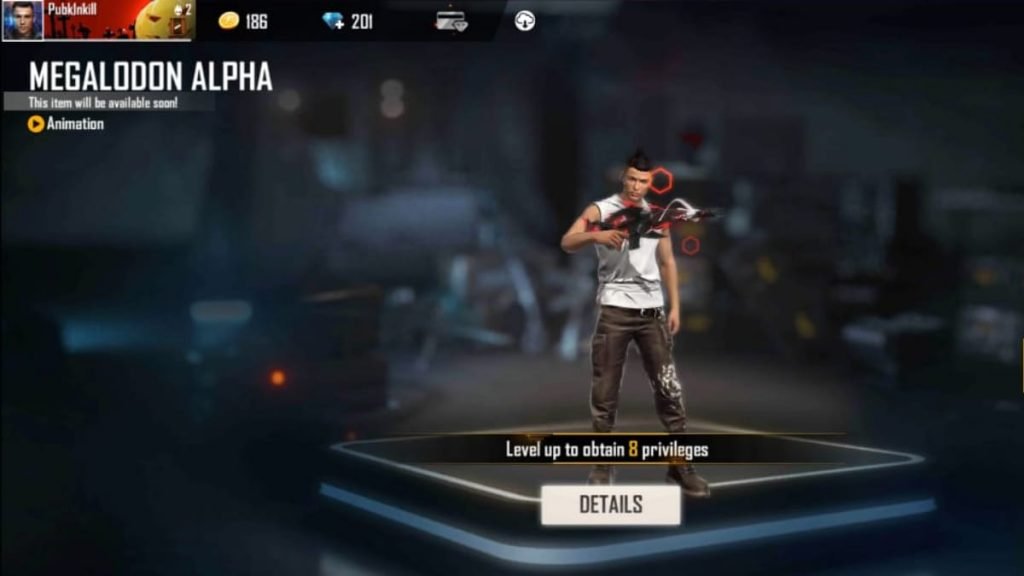 The legendary Scar-L has a specialized kill message and kills effect on getting a kill. The killing effect can be seen in its maximum level and the kill message will be shown on the base level itself. The gun is Upgradable from Level 1 to level 8 using Shark tooth.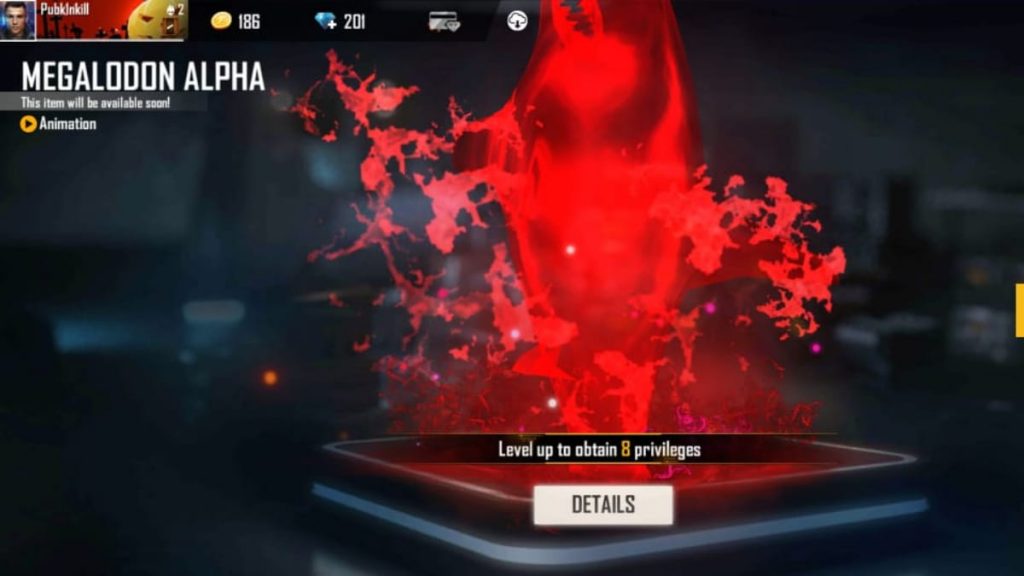 We can see a shark coming out on killing an enemy using the Legendary Megalodon Scar-L skin during the game in Free Fire.
To upgrade the Legendary Alpha skin you will need Shark Tooth that is available in faded wheel. We can upgrade the Megalodon Alpha Skin only using Shark Tooth.
The Attributes of this Evo gun is as follows:
| | |
| --- | --- |
| Damage | + |
| Rate of Fire | ++ |
| Reload Speed | – |
As we can see the Attributes rate of Fire is very high and reload speed is slow. It gives a good scope and fame during the game having these legendary EVO skin with us.
Megalodon Alpha Scar-L skin is Right now available in the Faded Wheel event of Free Fire. The event will be live from January 3rd January 2021 till 31st January 2021.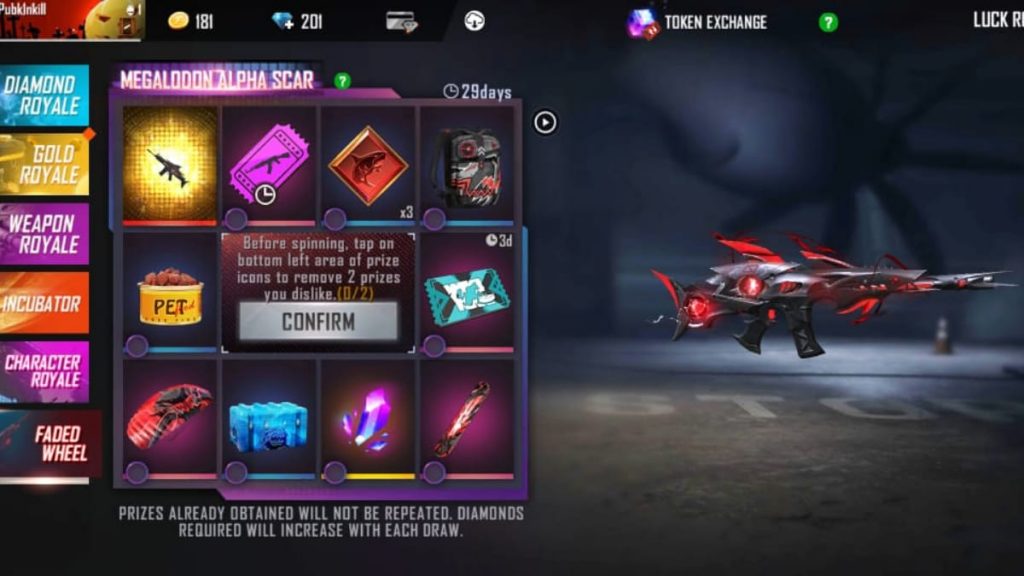 For More detailed information on the Megalodan Alpha Scar-L Skin do watch the video below
Also Read: Top 5 Best SCAR-L skins in Free Fire 2020