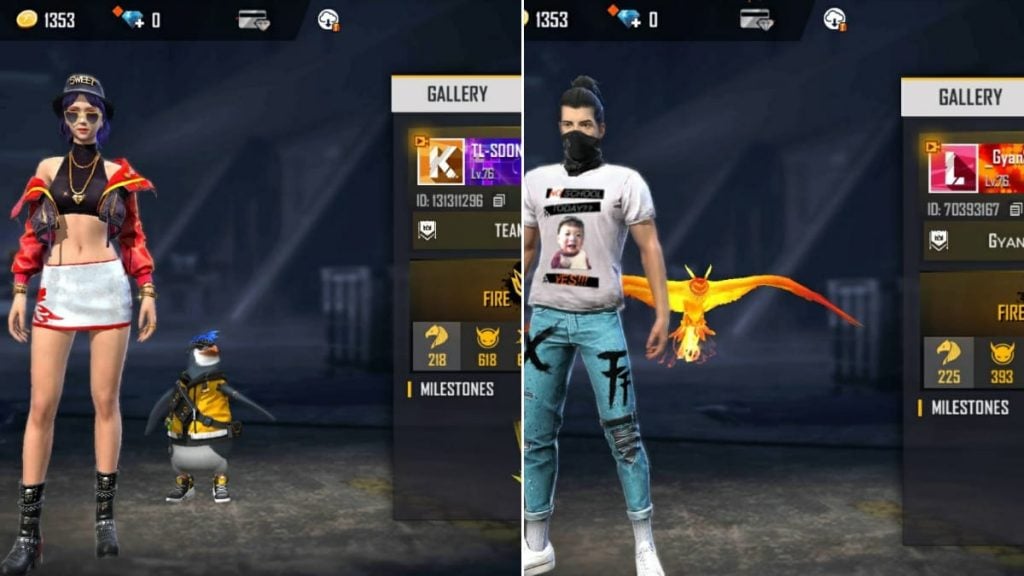 Free Fire is a Battle Royale game unlike PUBG, it's been a very entertaining and challenging game for players as like that of PUBG.
Free fire has attracted a large Fan Base in India recently and has got good content creators
Content creators have made Free Fire look like an entertaining game. By which people who have disliked it before have started to like it.
They have kept the audiences entertained by posting regular videos on YouTube.
I will be discussing about two content creators of free fire, and will be comparing their Stats Sooneeta vs Gyan Sujan.
Sooneeta's Stats:
Sooneeta is one of the biggest female content creators of free fire from Nepal. She has a YouTube Channel. She is the leader of Guild Team-Lava. Her ID is 131311296.
She joined You Tube in May 2017, started to stream Free Fire back in September 2018.
Has consistently kept the audience entertained by posting videos.
She currently has 2.62 Million Subscribers and over 129 million views combined.
Here is the link to her Channel Sooneta's
Ranked stats: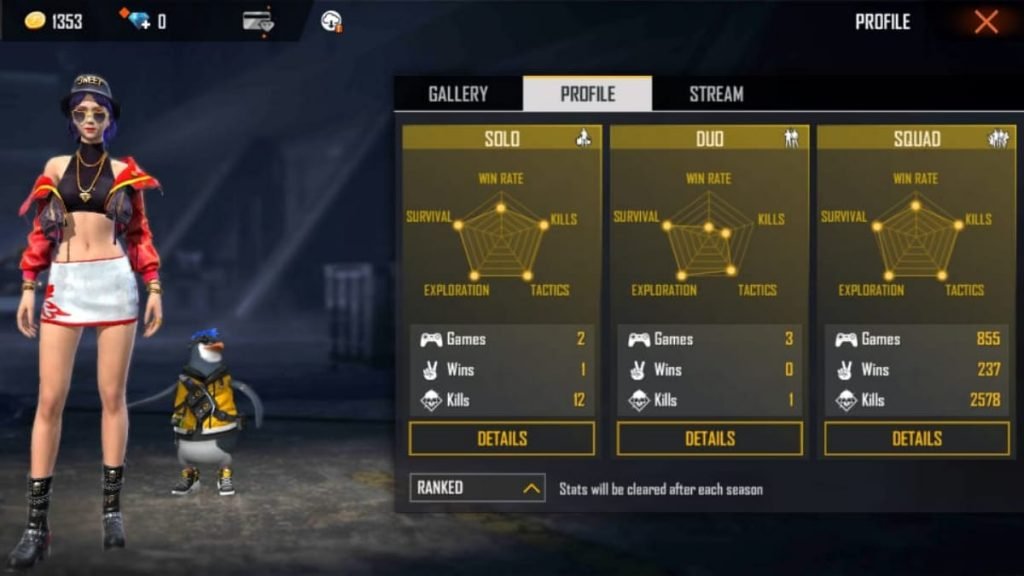 In the ongoing season Sooneeta has
Total Number of plays 855
Booyahs 237
Kill record of 2578 kills
K/D Ratio 4.17
In the ongoing season played only 2 solo and has 1 Booyah and has registered 12 kills with a K/D ratio of 12.77.
In duo mode she has 0 wins out of 3 matches and registered 1 foe with a K/D ratio of 0.33.
Lifetime stats: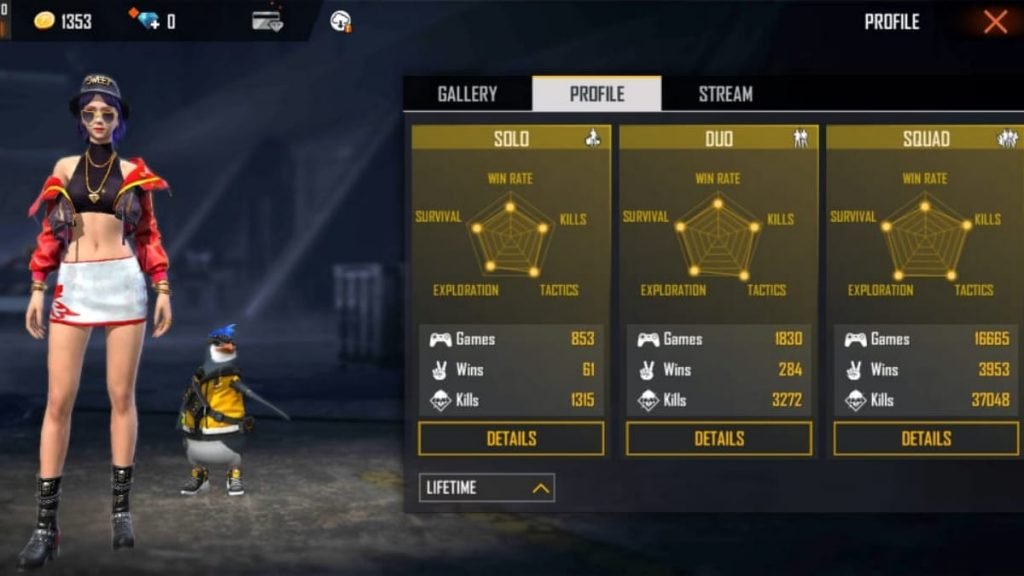 Total number of Games 16665
Number of wins 3953
Kill record of 37048
K/D 2.91
Sooneeta has featured 1830 duo games. Has won 284 of them with 3272 kills registered. maintained a K/D ratio of 2.12.
In solo mode she played 853 games and has won 61. She has registered 1315 kills, maintained a K/D ratio of 1.66 in this mode.
Gyan Sujan's Stats:
Gyan Sujan has a you tube channel named Gyan Gaming.
He has more than 150 million views combined with 4.92 million subscribers and has uploaded a total of 1459 videos. Free Fire ID is 70393167.
Here is the link to his You Tube channel Gyan Gaming
Ranked stats: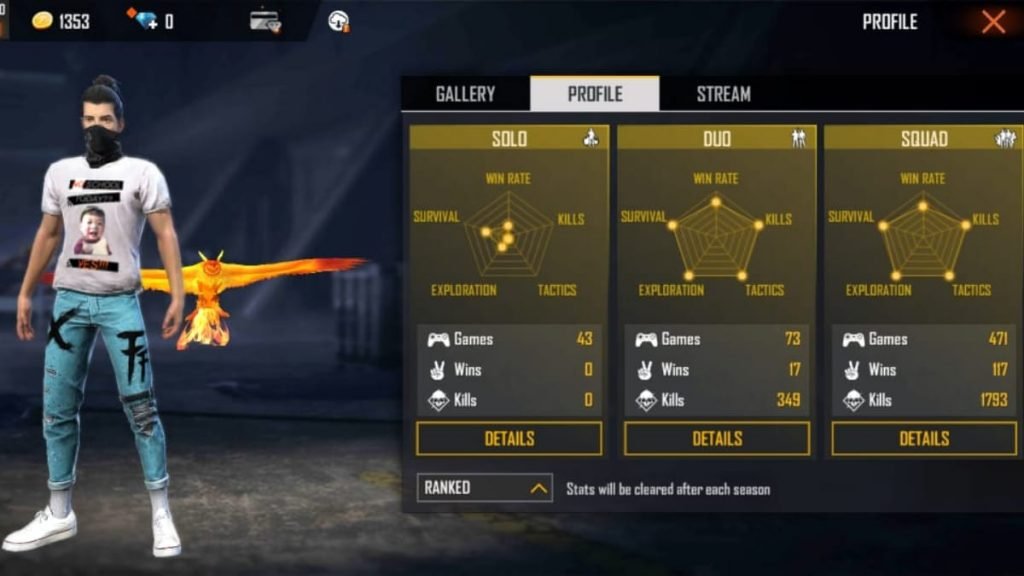 In the ongoing Season
Number of games played 471
Number of wins 117
Total kills over 1798
Kill per death Ratio (K/D) 5.06
He has played 73 solo games having 17 wins and 349 kills with a K/D ratio of 6.23.
Duo mode he has played 43 matches with 0 wins and 0 kills with a K/D ratio of 0.
Lifetime Stats: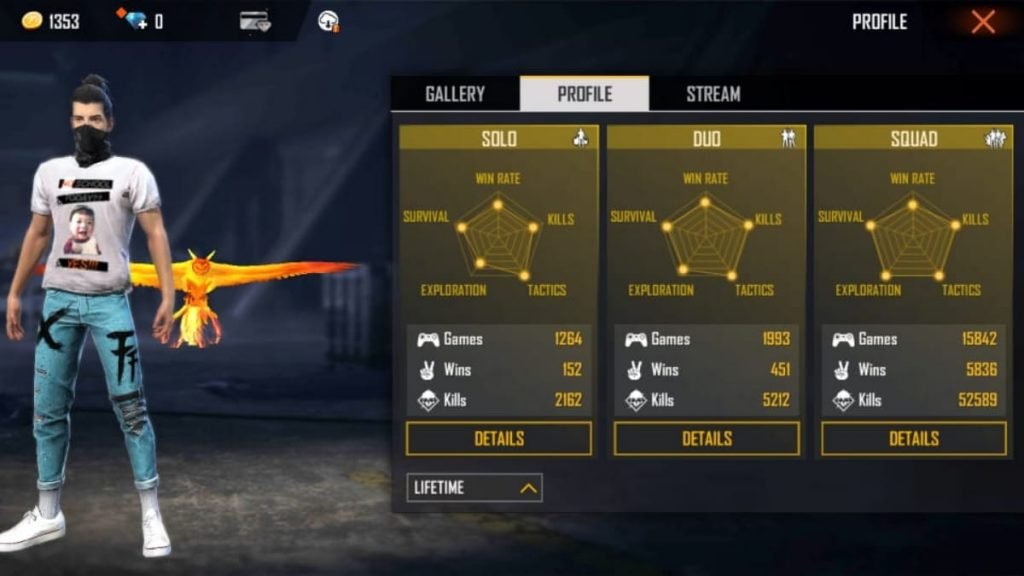 Total number of games 15842
Number of games won 5836
Total kills 52589
K/D ratio of 5.26
When it comes to duo mode stats, he has played 1993 matches and triumphed in 451 of them. He has a record of 5212 kills and a K/D of 3.38.
In solo mode he has 152 wins out of 1264 matches and has registered kill record of 2162 and K/D ratio 1.94.
Comparing Both:
Both are good players having a good style of gameplay. On comparing Gyan Sujan dominates Sooneeta. He has played 15830 squad games and having 52589 kills. With a win Rate of 36.84%. He has a K/D ratio of 5.26 which is better than Sooneeta in all terms.
He dominates Sooneeta in Duo and Solo mode also having higher K/D ratio win Rate and number of Booyahs.
Note: Stats are recorded according to the latest date 13/10/2020. The player stats are compared only based on Lifetime Stats in this article.
Also Read: Garena Free Fire: 5 best combinations for DJ Alok