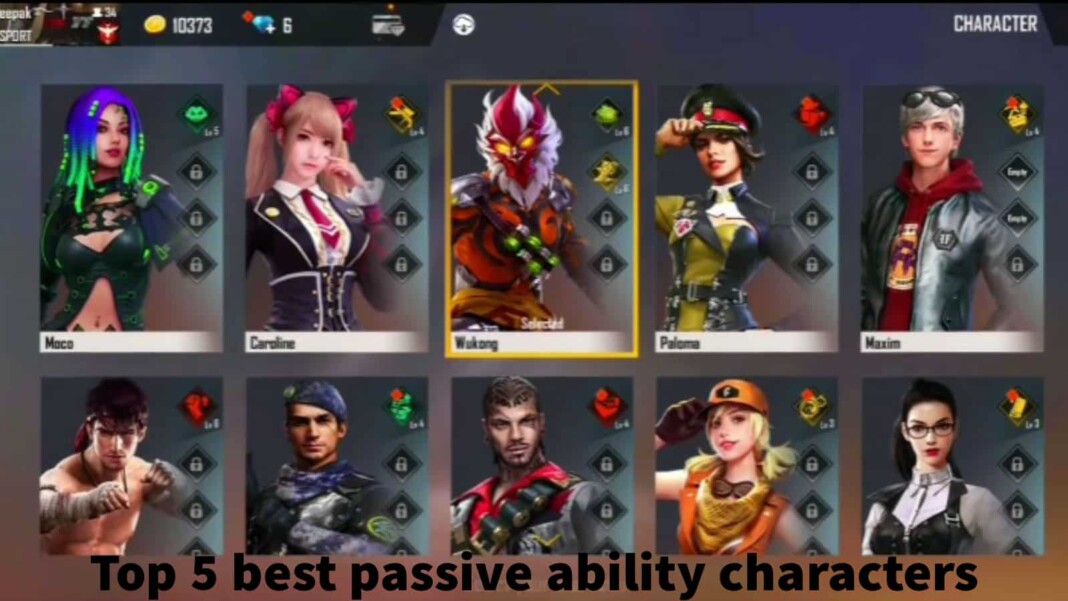 Free Fire has an extensive collection of characters that possess unique abilities. Those abilities will assist players in several combat situations where you can have the edge over your opponents. These unique abilities are classified by skills types: Active and Passive.
Free Fire has an Arsenal of weapons and skins, bundles, characters, pets and more. Characters are differentiated from one to another by their abilities. Players can synchronize three passive skill characters with one active skill characters to make a combination. This article lists the top 5 male best characters with Passive abilities that you can choose.
Top 5 best characters with passive abilities – Male
1. Jota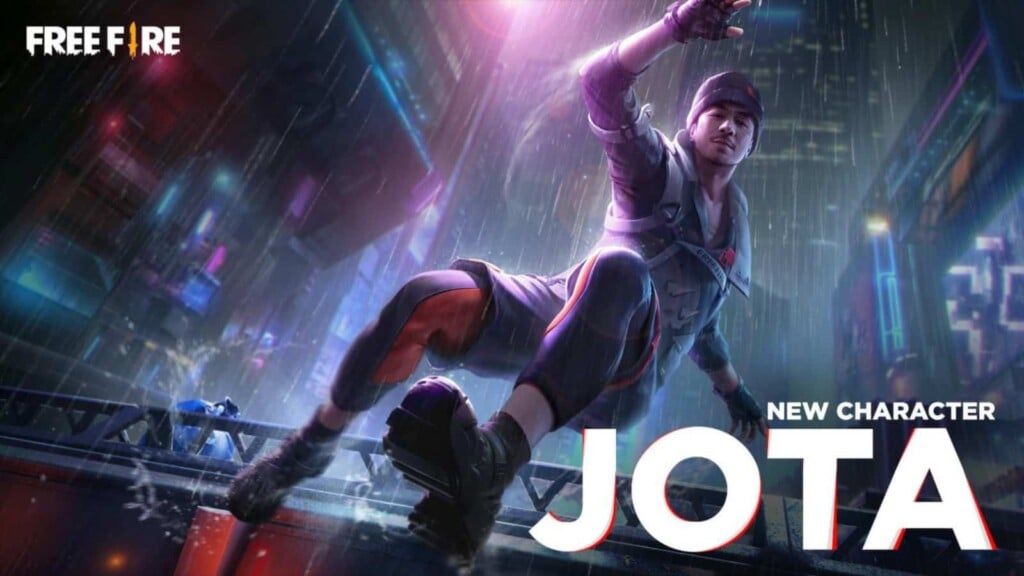 Jota is one of the passive skill characters in Free Fire whose ability is called 'Sustained Raids.' The ability restores 25 HP for every kill that the player makes with SMG or a Shotgun at the primary level. When upgraded to level 6(max level), the ability restores 40 HP for each kill made with an SMG or Shotgun.
How to make the best use of Jota's Passive ability:
Upgrade the ability: Level up the character to attain more effectiveness from the ability.
Play with best gun combinations: Choose an AR as your primary weapon alongside an SMG or shotgun to deal with mid-range combats. (SMGs or Shotgun are effective only in close-range fights.)
Combine with an active ability: Jota passive ability can be combined with active abilities like Alok, K, Wukong, Chrono to win fights in Free Fire. Choose best characters in Free Fire to combine Jota's ability.
---
2. Hayato
Hayato has a couple of skills with his Awakening form. Hayato's Bushido skill can increases the armour penetration by 7.5%, with a 10% reduction in maximum HP. At the maximum level, every 10% decrease in the maximum HP results in a 10% increase in armour penetration. Jota is one of the best characters in Free Fire.
How to make the best use of Hayato's Passive ability:
Use for Close-range combats: This character can take the enemy down with a few hits no matter what vest the opponent wears. Because, when Hayato shots connect directly to the opponent's body when Hayato is attacked.
Pick High fire rate weapons for distant ranges: Use weapons with a high rate of fire such as Scar to make Hayato's ability effective.
Maintain HP between 170-180: The Hayato ability does not work if your HP is above 180. Therefore, you can acitivate his ability if it below 180. Make sure that you maintain minimum HP to activate his skill otherwise if you bring it too low, you may get knocked by enemy's hits.
---
3. Shirou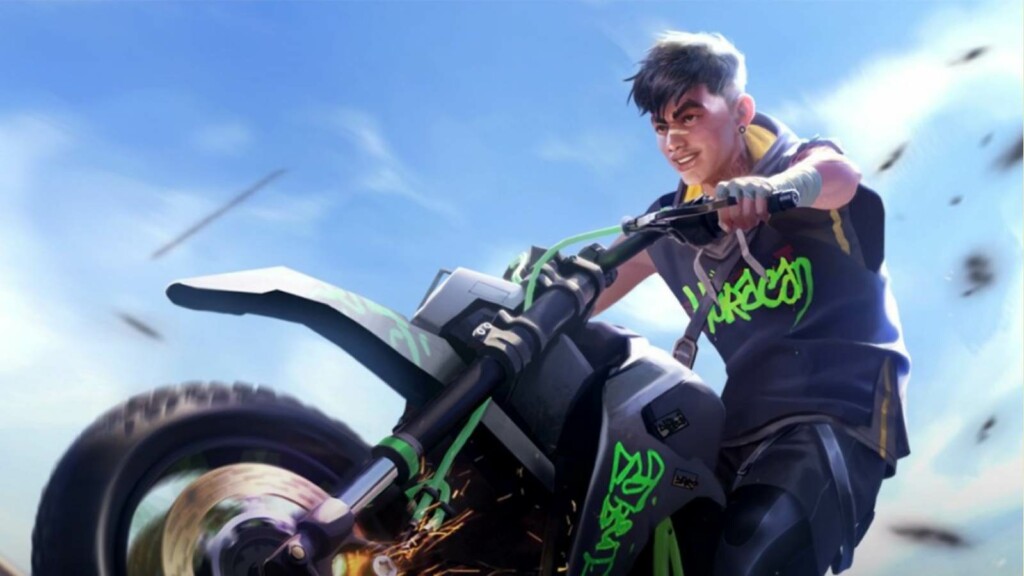 Shirou is a character that possesses Damage Delivered ability in Free Fire. The ability marks an enemy when the opponent gives any damage for a span of 6 seconds within a range of 80m. Additionally, the enemy receives 50% armour penetration from Shirou's first hit. However, when upgraded to max level, the enemy's armour gets fully damaged when attacked by Shirou. Thus, Shirou is one of the best characters in Free Fire.
How to make the best use of Shirou's Passive ability:
Level up: Level up the character to attain more effectiveness from the ability.
Combine with active abilities: Shirou can be played effectively by combining his ability with active skill characters.
Use Snipers mostly: Using high damage rate weapons can easily take an enemy down considering Shirou's ability of armour penetration.
---
Read More: Rockie Vs Falco: Which Pet Is Best For DJ Alok In Free Fire For Aggressive Gameplay?
---
4. Maro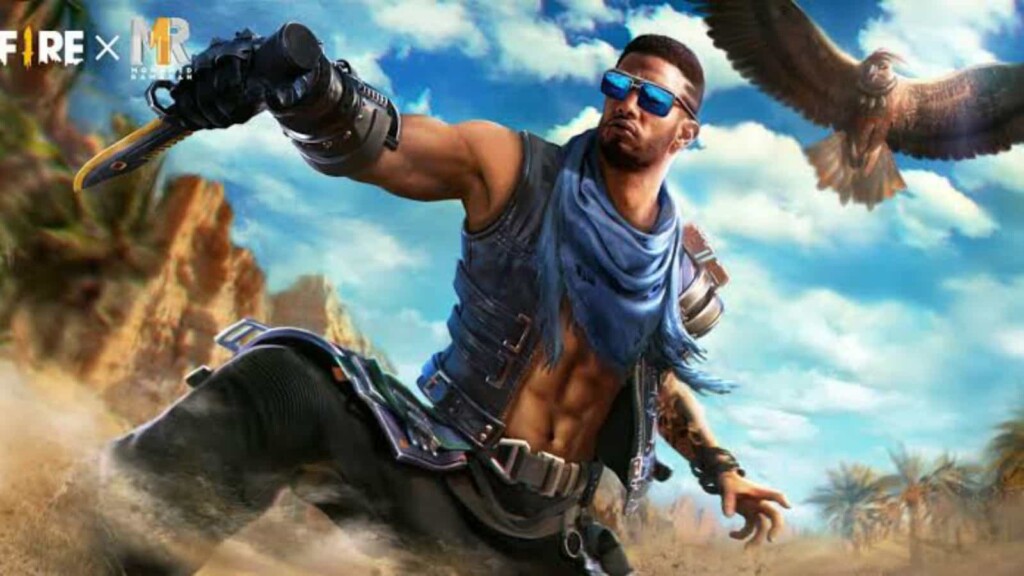 According to his in-game description, Maro is a falconer who likes bow hunting. His passive ability is called "Falcon Fervor".At its base (level 1), this ability increases damage over distance by up to 5%. It also allows increases damage to marked enemies by 1%. At its maximum level (level 6), Falcon Fervor increases damage over distance by 25%. Meanwhile, damage to marked opponents is increased by 3.5%.
How to make the best use of Maro's Passive ability:
Maximize the ability: The level of any character matters most. Levelling up a character's ability can help you even more than its primary level.
Combine with active ability characters: Passive abilities characters can be more effective when played with active ability character and some do the Maro.
---
5. Jai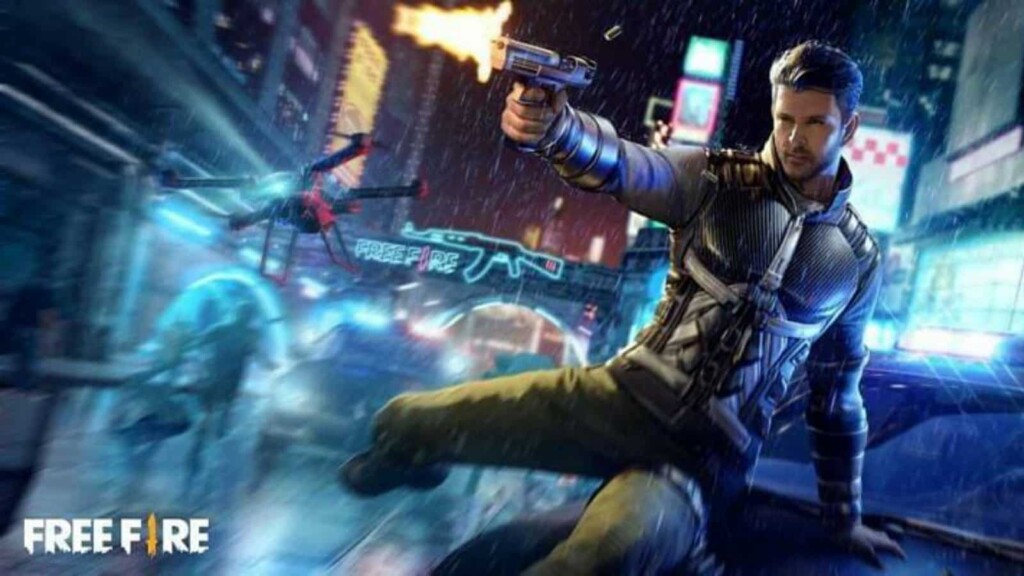 Jai's character model is based on the famous Bollywood superstar, Hrithik Roshan. Likewise, his ability is called Raging Reload. This ability automatically reloads the gun's magazine by 45% at its maximum level after taking down an opponent. However, this ability is only applicable to three types of weapons – Pistols, ARs and SMGs. Jai can be one of the best characters in Free with passive abilities by adding some active skills to his ability.
How to make the best use of Jai's Passive ability:
Level up: Levelling up Jai character in Free Fire will hep you better and is more effective than its primary levels.
Combine with other abilities: Generally, players can combine three passive abilities with one active ability. So choose a best combination with Jai to make the best use of him or his ability.
---
Follow our Instagram handle to participate in the huge DJ Aloks Giveaway and to stay updated with the latest news of the gaming and eSports scene.
Also Read: Free Fire OB28 patch rewards for 9th June: Get diamond Royale vouchers!