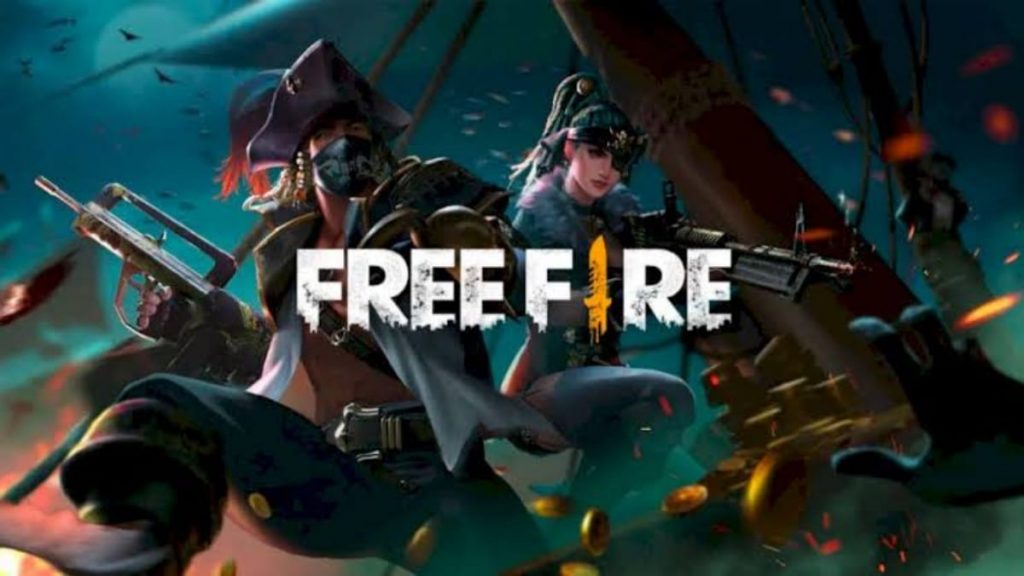 Free Fire has come up with a new event the 10 Rupees airdrop. The 10 Rupees airdrop in Free Fire offers players many special gifts like gun skins, Diamonds, and characters.
The developers always come up with this drop for Beginners or newbies. They have already come up with a plethora of events. But all events don't offer 10 Rupees Top-up, players have to top up diamonds that cost a lot of diamonds. So, Free Fire offers very few players this airdrop that needs no diamonds top-up and you can pay directly through Paytm.
How to get 10 Rupees Offer AirDrop: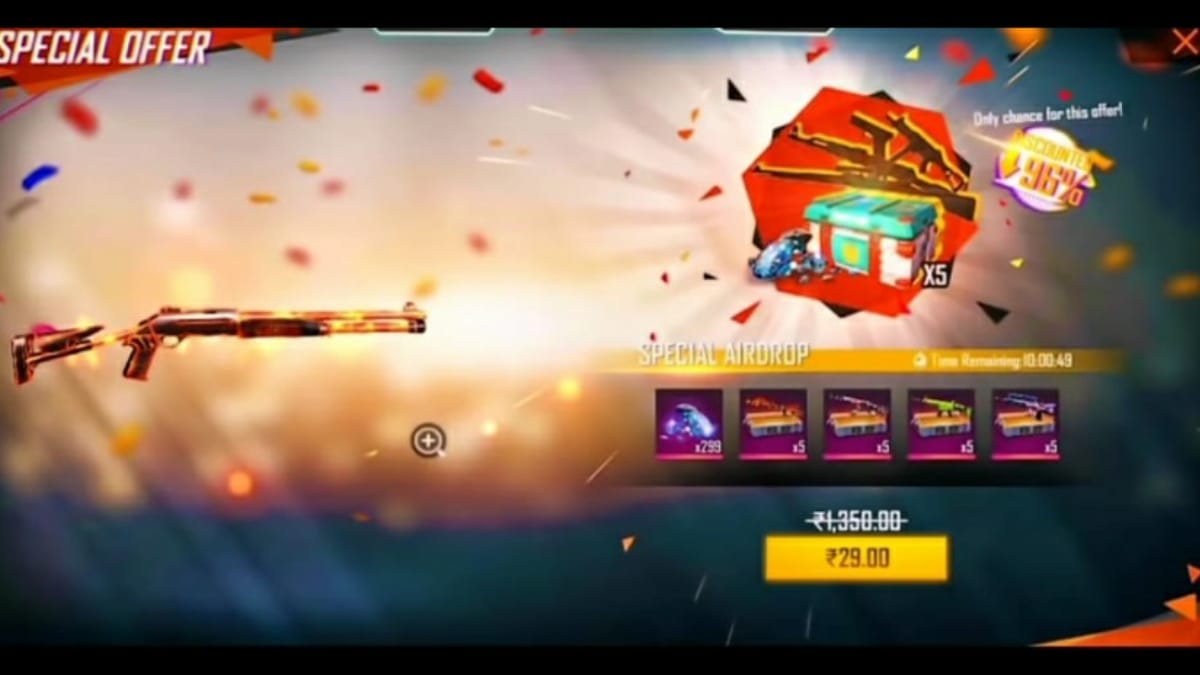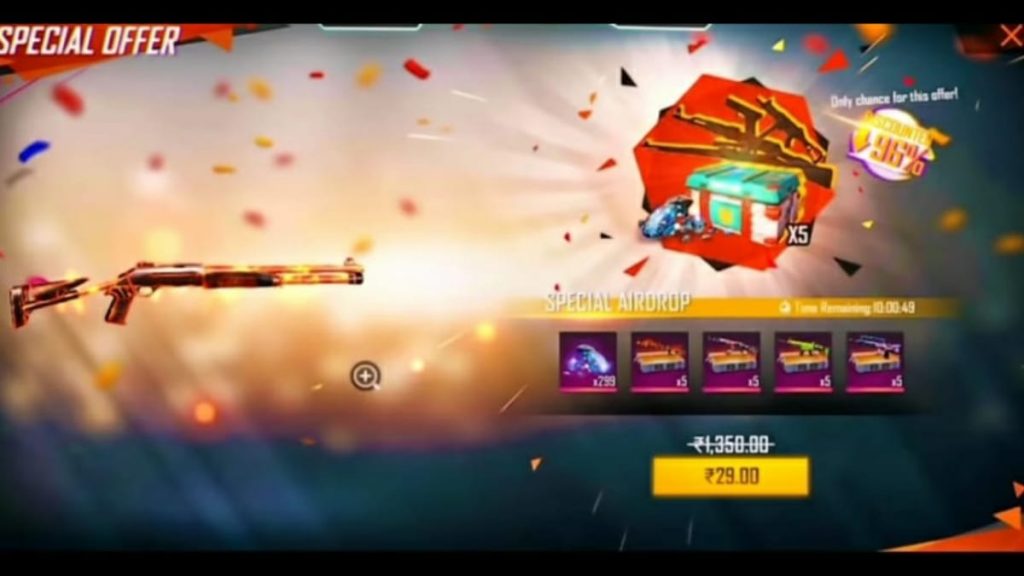 As said, everyone craves the gun skins and characters in Free Fire. As the skins in Free Fire, is radiant and every player wishes to have one beautiful legendary skin. So, players need Diamonds in Free Fire to buy some of these skins so you need to top up Diamonds. But for beginners, Free Fire likes to keep the players fresh in-game so they give 10 Rupees Airdrop to beginners or players who don't have any skin.
This drop is not applicable to all, it's only applicable to players who don't have legendary gun skins and outfits. This drop is for people who cannot afford to top up or buy items in the shop.
But here is a trick where everyone can get the drop. Even for players who have legendary skins.
Also Related: How to Get 100 top-up bonus Diamonds for Free Fire for November 2020
Here is a simple challenge to get 10 Rupees Airdrop in Free Fire:
You should have no legendary gun skins and not done any transaction in the Free Fire game.
Players who have these special gun skins and legendary outfits in Free Fire will have to unequip the skins and equip all skins to default.
If your account satisfies the First point then you can just play the Classic Squad mode and get the drop.
You have to choose Classic Strike Mode and uncheck Battle Royal Mode.
Players have to play the special mode in Free Fire that is the 'Classic squad Strike out Mode Bermuda'
But in classic squad strikeout mode, you need to gain maximum Kills in your team and win the match to get this 10 Rupees airdrop.
Players should be above level 15.
The gifts in the drops can vary to each and every player.
The airdrop will be on your Free Fire game screen as shown in the image below inside a red box.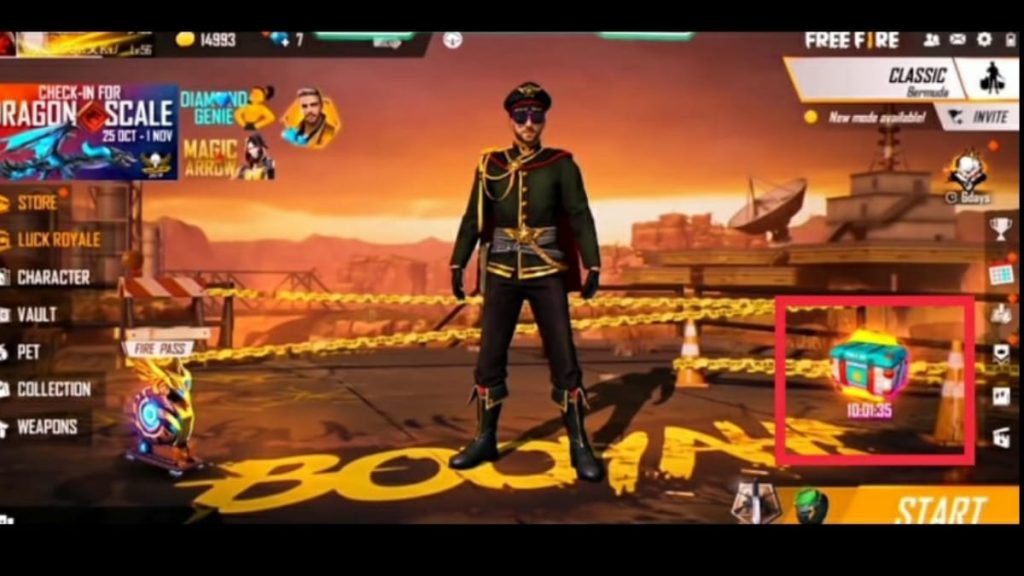 The payment for this Special Drop in Free Fire has to be done by Paytm Directly.
If this trick does not work then try clearing the game cache and cookies in Mobile Settings>>Apps>>Free Fire>> Cache>>Clear.
Note: Follow the steps as it is in the same order to get this drop.
Note: This trick may not work to all its finally the developers who decide to gift this special drop.
To participate in all our Giveaway, Subscribe to this channel
Also Read: Garena Free Fire: Diwali event 2020 calendar, its Time to light it up