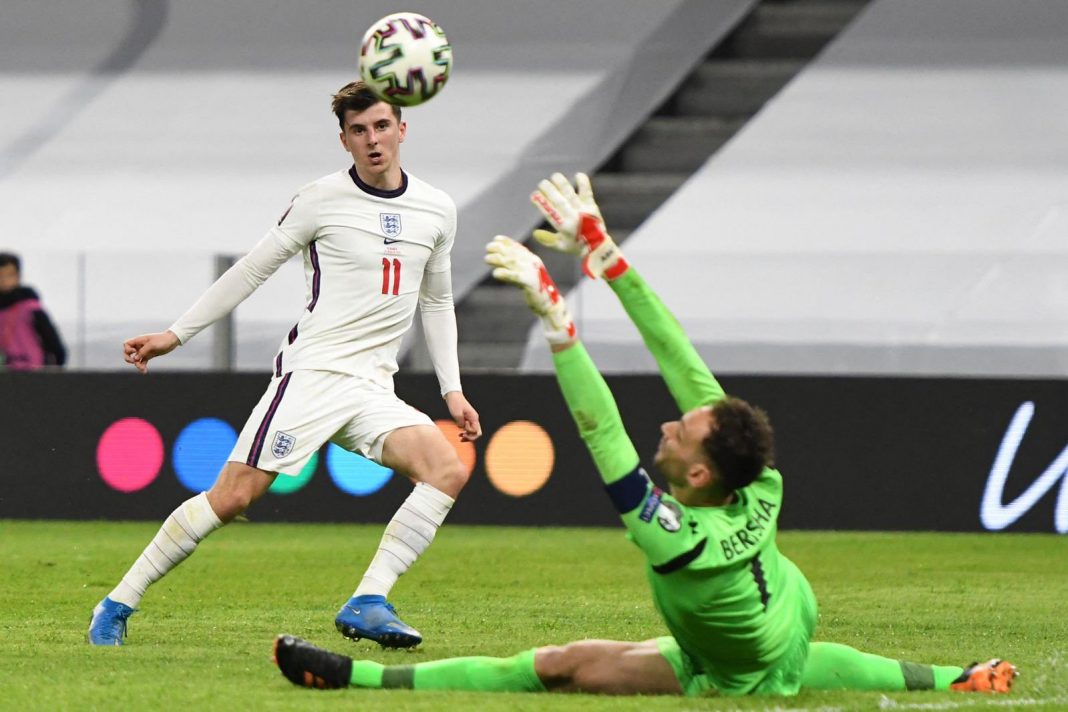 Mason Mount continued his golden form for the Three Lions as he scored in their FIFA World Cup qualifiers against Albania in Tirania. Harry Kane assisted him for the goal. The youngster has now scored/ assisted in three consecutive games. The record currently stands at seven which is held by Frank Lampard.
Gareth Southgate stresses on the importance of Mason Mount
Mason Mount has been in impressive form throughout this season. Under Thomas Tuchel he has scored for the most number of times and has been an integral part of the team. He's quickly becoming one of the most important players in the squad if he's already not. His versatility is incredible plus his work rate makes him an important asset.
Earlier many fans were saying that Mason Mount won't get a chance now that Frank Lampard is gone. However he's quickly proven his critics wrong and shown that he can perform well under any given manager. He's now one of the priority players for Thomas Tuchel.
Gareth Southgate very rightly has pointed out that Mason Mount will succeed under any manager he plays for. It's not a case of favouritism involved as many haters indicated under Frank Lampard. It's true that Mason Mount got the most playing time under Lampard but that's because he deserved it and delivered results when needed most.
"Mason Mount is an exceptional player," said Southgate. "But I was saying this in the autumn.
"I suppose now (Chelsea manager) Thomas Tuchel picks him probably everybody will agree. When it was Frank (Lampard, whom Tuchel replaced at Stamford Bridge) it didn't count for some reason but he's an exceptional player."He finds space intelligently, he manipulates the ball very well, he creates chances, he can score goals. I thought his performance was excellent."
ALSO READ: Dhrubo Banerjee's next venture 'Golondaaz' creates immense hype amidst football crazed Bengalis