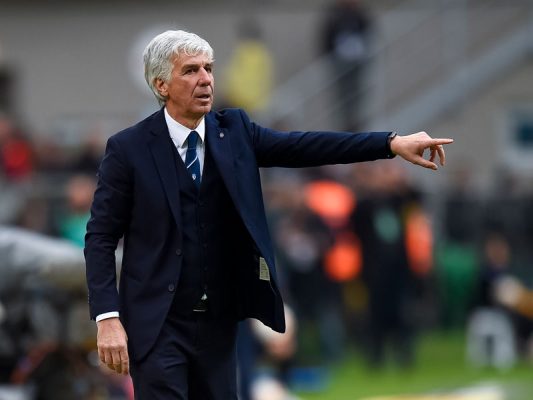 Gian Piero Gasperini Atlanta's head coach wants to face a fully fit PSG squad in their upcoming champions league fixture. Atlanta secured a 1-1 draw against AC Milan and their grip on Serie – A title seems to be fading away. PSG had to pay major price in their 1-0 victory over Saint Etienne in the Coupe de France final. Mbappe was left injured by reckless tackle from Etienne's Perrin.
Pictures have emerged all over the internet of Mbappe on crutches. This has sent Mbappe's availability for the champions' league fixture in complete suspense.
However Gasperini hopes of facing a fully fit PSG squad. In an Interview Gasperini said, "I'm sorry for him, I didn't know. Mbappe is a great guy, I hope it's not serious. We don't want to win due to the misfortunes of others. In fact, if you win against these types of players, your result means even more.
Juventus only needs three points to clinch their ninth Scudetto. Even a point would suffice if Lazio and Inter drop points in their next match.
In a post-match Gasperini said "This was an important game for the run-in, it's not easy to play Milan these days. We conceded in the first few minutes, then we regained balance and had a good game. I would say it's an excellent point."
Duvan Zapata earned Atlanta a point after cancelling Hakan Calhanoglu goal in the first half.
Also Read : Mbappe injury blow for PSG in Coupe De France victory