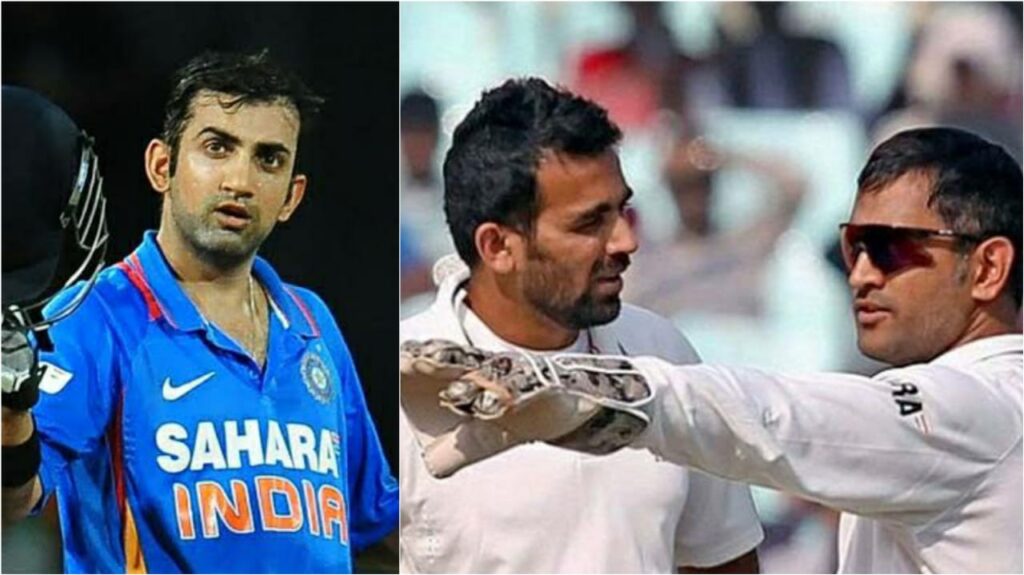 Former Indian opener Gautam Gambhir believes Zaheer Khan is the reason behind M.S Dhoni's success in Test Matches as a Captain. Gambhir also named Zaheer as India's "best world-class bowler".
"The reason Dhoni became such a successful captain in Test cricket is because of Zaheer Khan. He was a big blessing that Dhoni got, for which credit goes to Ganguly. According to me, Zaheer has been India's best world-class bowler," Gambhir said on the Cricket Connected Show on Star Sports.
Dhoni's performance in the Test Cricket was decent and because of him, India reached the top of ICC ranking. One of the reasons for Dhoni's success is the presence of Zaheer Khan.
"Dhoni has been a very lucky captain because he got an amazing team in every format," Gambhir said.
"Captaining 2011 World Cup team was very easy for Dhoni because we had players like Sachin, Sehwag, myself, Yuvraj, Yusuf, Virat, so he had got the best teams, while Ganguly had to work very hard for it, and as a result, Dhoni won so many trophies." said the 38 years old.
Also Read Dhoni is Mr. Cool but Gambhir would take a bullet for his players: Joy Bhattacharya