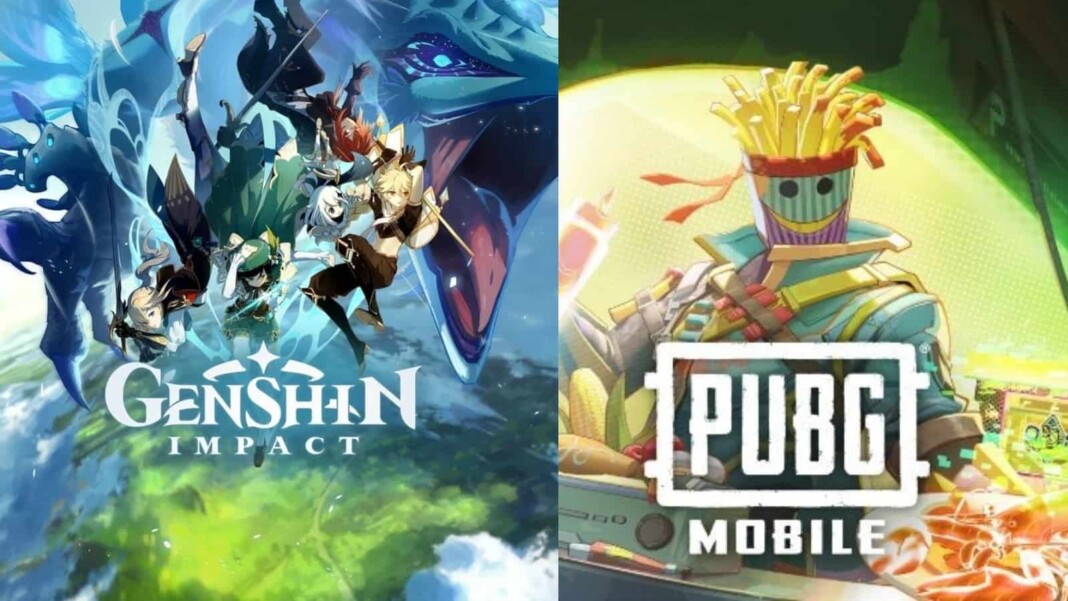 In a recent announcement made by Sensor Tower, it has been revealed that MihoYo' Genshin Impact has become the highest earning mobile game for the month of September 2021 beating the most popular battle-royale game PUBG Mobile.
Genshin Impact which saw its release in the month of September last year has able to become one of the most successful mobile game as it has broke the dominance created by PUBG Mobile. Beating even Pokemon Go, Genshin Impact reached the milestone of 1 billion revenue within 6 months of its release. PUBG Mobile by Tencent Games which secured the highest position from 2 consecutive months ultimately lost to Genshin Impact the previous month.
Genshin Impact surpasses PUBG Mobile to become the highest earning mobile game in September 2021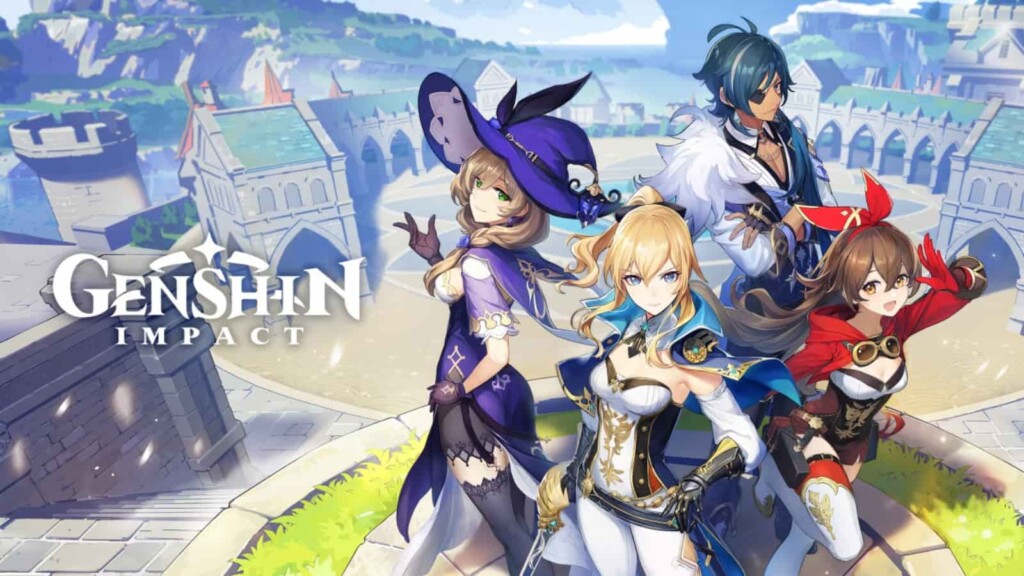 According to a report by Sensor Tower, Genshin Impact saw the highest overall revenue for the month of September 2021. It has also maintained the top postion in App store and google play store revenue. The position of PUBG Mobile fell to the third spot in the overall revenue. Once again China has been in the forefront while contributing towards the revenue of Genshin Impact, apparently 31.7% of the overall revenue came from China followed by United States and Japan.
Related: PUBG Mobile Lite: Best sensitivity settings for zero recoil after 0.22.0 update
Honor Of Kings by Tencent was placed at the second spot. As of now, Honor Of Kings became the highest earning game by generating an overall revenue of 10 billion. After PUBG Mobile, Honor of Kings has been the most successful game of Tencent.
The soaring popularity of mobile gaming is evident from the fact that the month of September has saw an increase of 11% in player spending. Players across the world spent a whopping 7.3 billion USD over mobile games. In terms of player spending, USA had the upper hand as the country collected 28% of player spending.
Harry Potter: Magic Awakened grabbed the fourth postion as the game has clocked 2.8 million downloads ever since it's release in China on September 9th. The game has been able to accumulate 22.7 million overall revenue.
Top 10 highest grossing mobile games (September 2021)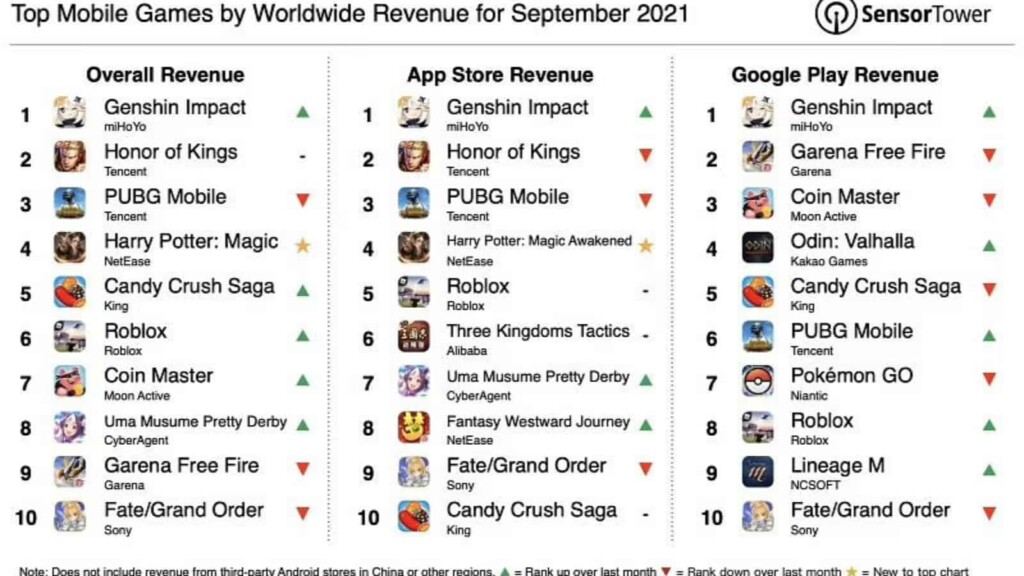 Genshin Impact- miHoYo
Honor of Kings – Tencent
PUBG Mobile – Tencent
Harry Potter: Magic Awakened – Netease
Candy Crush Saga – King
Roblox – Roblox Corporation
Coin Master- Moon Active
Uma Musume Pretty Derby – Cygames
PUBG Mobile has been witnessing an increase in the number of hackers in the game. Recently, the official youtube channel of PUBG Mobile Esports was also hacked. This has created disappointment among the players which compelled to them to try new games such as Genshin Impact.
Also Read: Genshin Impact Redeem Codes October 2021: How to Get Free Primogems