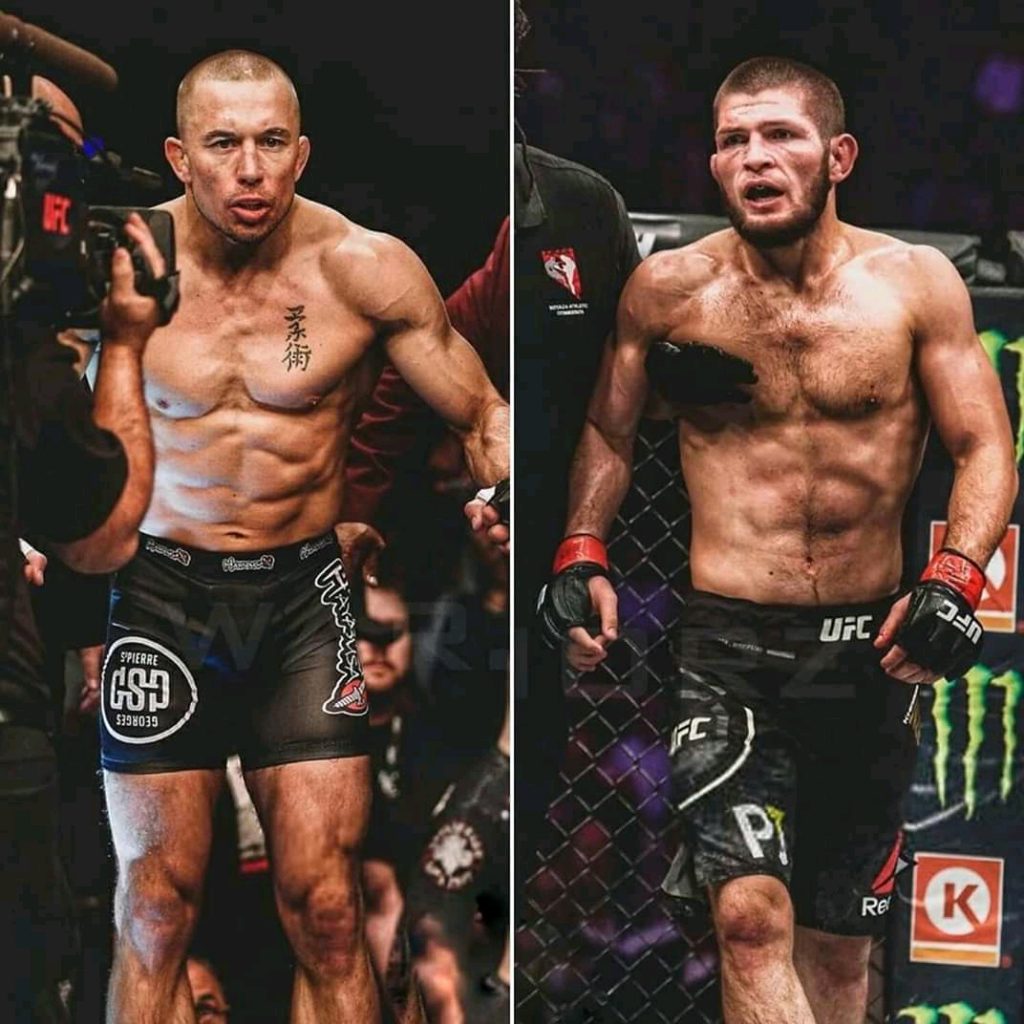 Khabib Nurmagomedov is set to make his highly anticipated return to the Octagon against Justin Gaethje on 24th October. On the other hand, the UFC Hall of Famer, George St-Pierre has sent his wishes to both the man.
GSP was speaking with ESPN's Ariel Helwani and hinted at his possibility of return to the UFC against the winner of Khabib vs Gaethje fight.

Georges told Helwani that when he had thought he would have some peace, UFC has decided to book a Lightweight Title fight between Khabib and Gaethje.
According to ESPN MMA, GST told Helwani, "GSP recently re-affirmed his desire to stay retired, but the Khabib fight could lead to a change of heart"
So, it seems like GST will be keeping a close eye on the Khabib and Gaethje fight. Besides that, Dana White has also claimed that he is open to the mega-fight between Khabib Nurmagomedov and Georges St-Pierre.
Khabib's manager has already claimed claimed thag he will be bidding farewell to the sport when he hits 30-0. It means that besides a fight with Justin Gaethje, Khabib will have another fight lined up for him.
Khabin Nurmagomedov will return to the Octagon for action on 24th of the October at UFC. He will clash with Justin Gaethje for a Lightweight Title bout. The fight will decide who is the undisputed Lightweight champion.
Khabib fought last time at UFC 242 last year. There he faced Dustin Poirier and eventually walked as the undisputed Lightweight Champion.
Dana White is ready to book a potential fight between Khabib Nurmagomedov and Georges St-Pierre if Khabib wishes so. On the other hand, GSP has also hinted at this possibility. So fans can expect to see a realistic fight between these two legends.
Also Read : Conor McGregor recalls the moment when he insulted Floyd Mayweather by touching his head