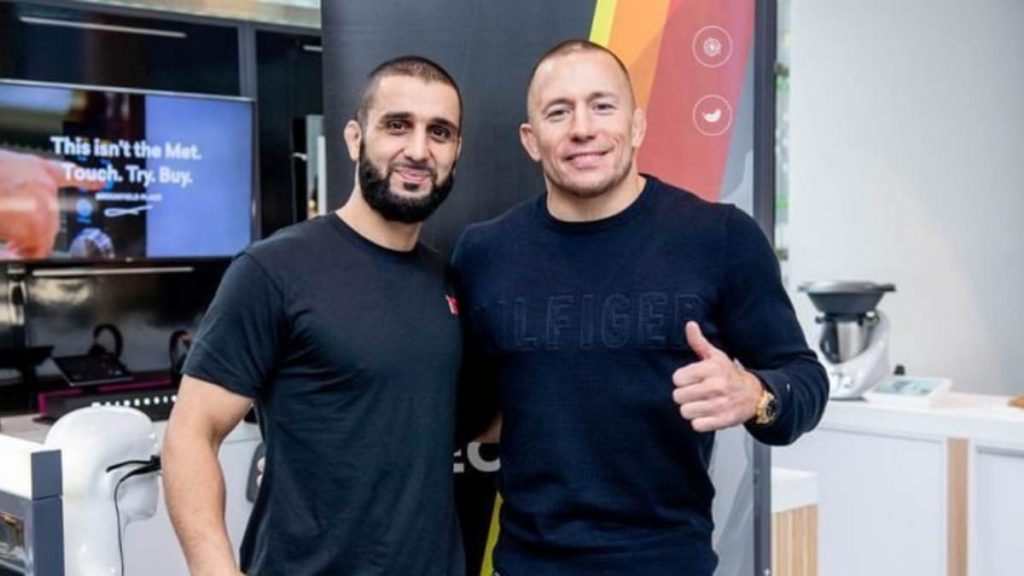 Georges St-Pierre's coach Firas Zahabi recently revealed who he thought was the better striker between Conor McGregor and Israel Adesanya. He believes that it was Conor McGregor's ability to counterpunch that puts him a notch above 'The Last Stylebender', if not, above any elite fighter.
Speaking on Tristar Gym's (Zahabi is the head coach at Tristar Gym – Canada) YouTube channel, Zahabi had immaculate praise for Conor McGregor's counter punch, while also giving valuable pre-fight analysis on the Conor McGregor vs Dustin Poirier fight at UFC 257, in a couple of weeks.
'McGregor's counter punching is higher than Adesanya's' – Firas Zahabi
Zahabi was quoted as saying, "When it strictly comes down to punching, Adesanya is a great puncher, we saw his last fight against (Paulo) Costa, kick, kick, kick, and then he threw a flurry, and yes, those flurries had punches in them, and then he came back with a second flurry and landed a K.O. However, the leg-kick set up those punches. McGregor also kicks, but that's not his prime weapon, yes, he is a great kicker, McGregor is a great kicker, Adesanya is a great puncher, but I am telling you that McGregor's counter punching is (at a) higher (level) than Adesanya's." [via Sportskeeda]
"Adesanya's kicking, kneeing, and elbowing, and kick punch combinations, I would say it's even higher[than McGregor]. But, McGregor has one thing higher than Adesanya, and that's his ability to land a counterpunch. He's a phenomenal counter puncher and this is why I think he is going to win this fight (against Dustin Poirier)," said Zahabi. [via Sportskeeda]
Conor McGregor looks like he is in the form of his life, after recently revealing that he would easily beat the previous versions of himself in a social media post. Dustin Poirier too has come a long way since his loss to the Irishman.
Will the supreme counterpuncher Conor McGregor put on a clinic against Dustin Poirier, come UFC 257?
Also Read : 'I'm hurting a little bit; Not physically, but mentally I'm hurting a little bit' – Luke Campbell on his loss against Ryan Garcia