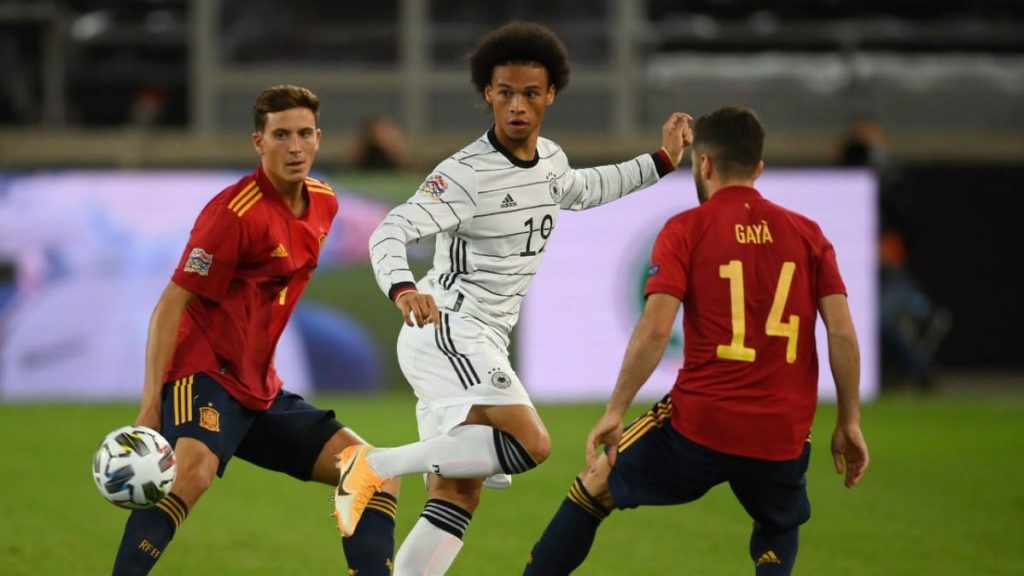 Germany and Spain went head-to-head in the matchday 1 of UEFA Nations League today. Both the teams were a mix of stars and some young lads displaying sheer game spirit on the field. The match looked evenly balanced at first but the second half shaped in the German's way with Timo Werner scoring a great goal after beating Spain's star goalkeeper David De Gea. However, the high-pressure drama ended with Spain eventually equalising in the last minute with a ball from the corner and Gaya's kick in the net.
The match started with top display from both sides. German's attacked all out in the first 10 minutes whereas Spain countered all of it with major work by Sergio Ramos. As a result of their efforts, Germany won a corner in the 11th minute. Tony Kroos sent in the corner but Kehrer couldn't plot it home and went just above the crossbar.
But just 3 minutes later, Kevin Trapp, the German goalkeeper almost gave a free goal to Spain before Thiago Alcantara was tackled just outside the penalty area. Shots from Sane and Werner kept building pressure on Spain, but 23rd minute was the time when Spain got their first real chance. Sergio Busquets almost scored a great volley before Trapp spread himself.
The first half ended on a high as Werner almost scored against an empty Spanish defence but couldn't get there because of a great Sergio Ramos tackle. However, the second half began on a positive note for the Germans. Trapp made another error but made an excellent save to get hold of the rebound from Torres. German's gained the lead in the 51st minute, with a great delivery from the left-hand side by Tony Kroos to feed Timo Werner who scored magnificently.
Germany dominated most of the game, but Spain eventually got over the line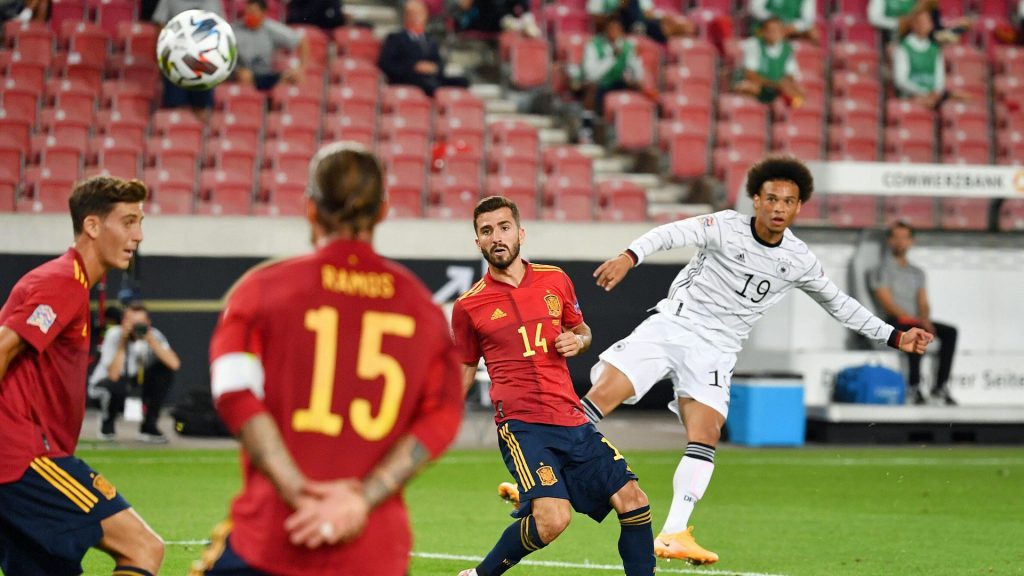 Germany didn't stop as they tried to break once again with Sane in a span of 2 minutes but were eventually stopped by Thiago. Sane and Werner continued to dominate once again but Spain's defence was unbeatable this time around. To everyone's surprise, Kevin Trapp did exceptionally well keeping the Germans in lead. The eventual moments of the match saw a lot of chances for Germany but they weren't successful in converting even one.
However, the added time became a lifesaver for Spain. In the 92nd minute, Ansu Fati deposited the ball in the net but his captain Sergio Ramos had already fouled due to which the goal didn't stand.
To end their long wait, a corner kick in the very last 96th minute did the magic. A perfect delivery into the box and precise finish from Gaya saw the Spanish team go unbeaten. On the other hand, Germany is still in search of their first-ever win in the UEFA Nations League.
Also Read: Sergio Ramos wants Messi to stay at Barcelona