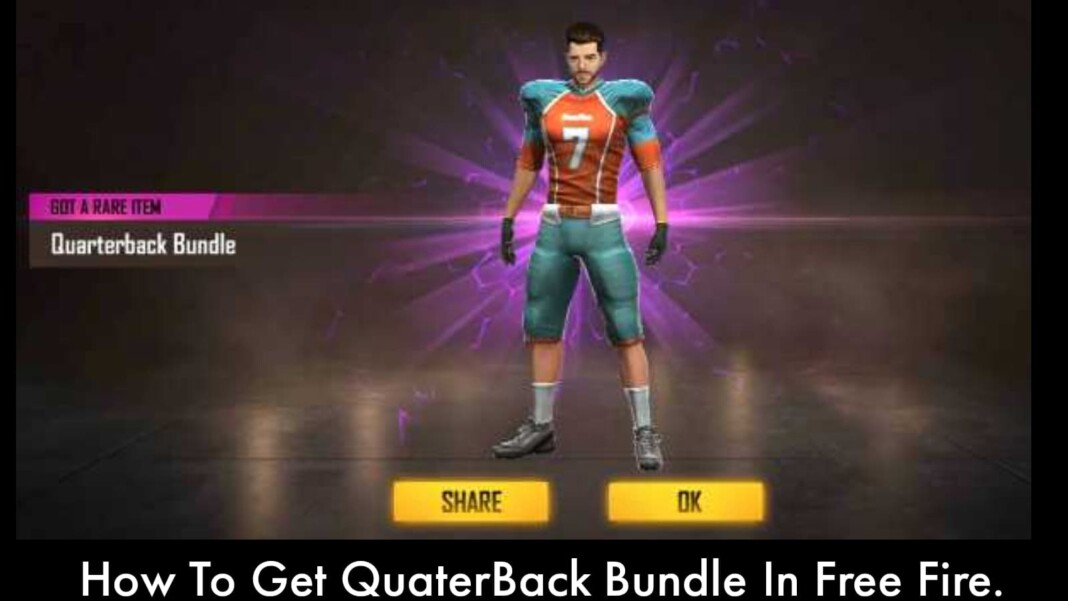 Free Fire is celebrating their 4th anniversary in '4nniversary' event and players will be getting various new rewards and events in it. Here we will take a look at how you can get Quarterback bundle in Free Fire gold royale relaunch event.
The 4th anniversary celebrations are in their final stages of preparations and the celebrations will also soon begin from August 20th. The developers are bringing in some special rewards for the players upon popular demand and these can be accessed in the game and won on the peak day.
Get QuarterBack Bundle In Free Fire Gold Royale Relaunch Event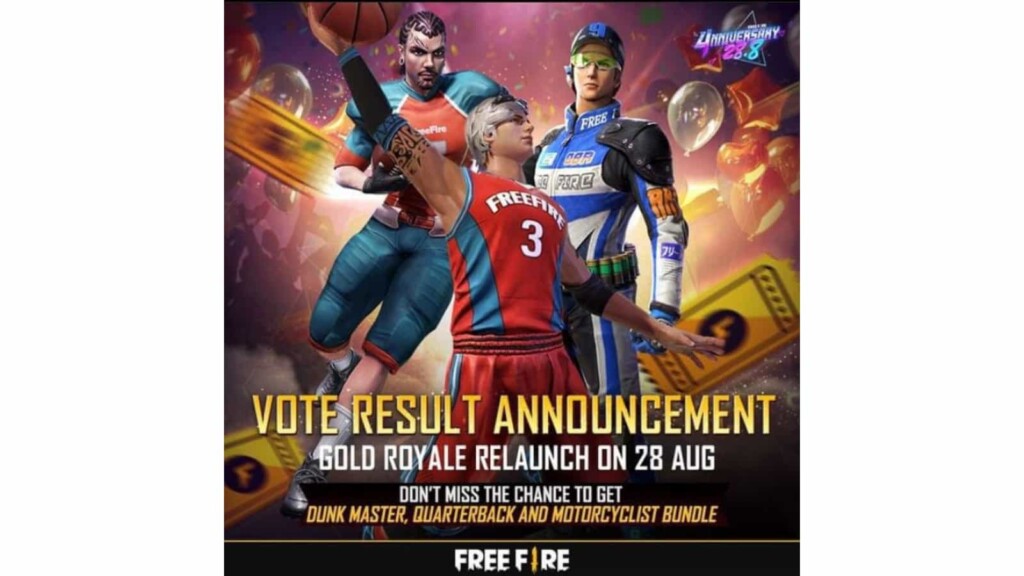 The Quarterback bundle will be introduced once again in the game via the gold royale relaunch event. Players can get this bundle along with two other rare bundles the Dunk Master bundle and the Motorcyclist bundle. You can spin in the Gold Royale event using either Gold coins or the Gold royale tickets.
The developers of Free Fire have interacted with players to bring back some popular costume bundles that the players have demanded. The votes have been polled and counted on their social media platforms and it seems that the three most-popular costume bundles are:
Dunk Master Bundle
Quarterback Bundle
Motorcyclist Bundle
Related – How To Get Dunk Master Bundle In Free Fire From Gold Royale Relaunch Event?
These will be launched in the Free Fire Gold Royale relaunch and players will be able to spin for them with in-game money. Therefore, they do not need to spend diamonds or real money to get them.
Players can also use Gold Royale vouchers in order to spin for the costumes. The event will become active on the peak day of the Free Fire 4th anniversary event August 28th. It will be available for one day only for players.
Follow our Instagram handle to participate in huge DJ Aloks Giveaway and to stay updated with every latest news of gaming and eSports scene.
Also Read – Galaxy Racer Releases 4 Free Fire Players Before FFIC 2021 Fall