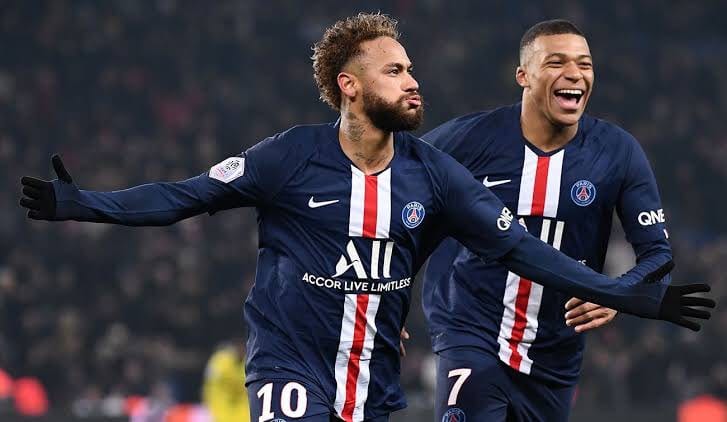 Paris Saint Germain will be traveling to Manchester City to face them in the UEFA Champions League semi finals second leg this Wednesday night. The Parisians went down at the Parc Des princes by two goals to one in the first leg. Marquinhos put them in front but two second half goals from Kevin De Bruyne and Riyad Mahrez pinned them down.
Paris Saint Germain will look to reach the final for a second time in a row
Mauricio Pochettino will have a full squad barring Juan Bernat for the second leg. French international Kylian Mbappe who was rested during the weekend for the league game is back in the squad. Earlier Kylian Mbappe was facing some injury issues but that seems to have been resolved.
Neymar has already said that Paris Saint Germain will have to die on the field for the 90 minutes in order to qualify for the finals. PSG looked to be in total control during the first leg but have let City in. They will need to score goals at the Etihad stadium in order to overcome the away goal deficit. Right back Florenzi has warned Manchester City that the battle is only half done.
"We are 22 talented players on the pitch, it's a battle for 90 minutes. The first goal was a little fortunate, the second went through the wall. Details make the difference at this level.
"However, we're only halfway through the battle, they haven't won the war yet.
"We hope to continue the trend of away wins. It won't be easy, but this team has what it takes to win in Manchester. We need 11 warriors ready to die on the pitch."
ALSO READ: Roy Keane says that Glazers have been 'testing' Manchester United fans patience for a long time