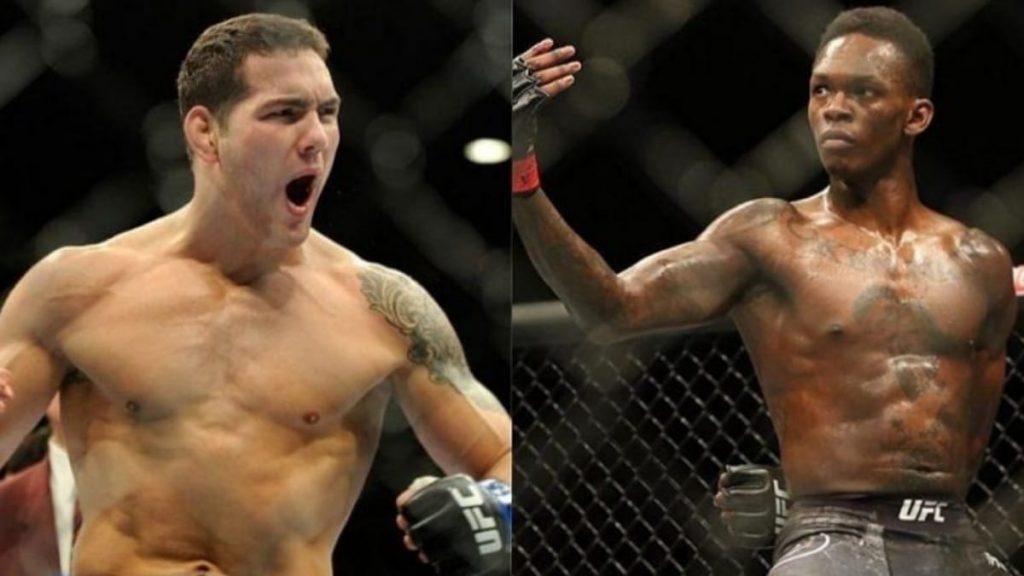 After Chris Weidman regarded Israel Adesanya as just another 'Silva' but without the black belt in jiu-jitsu. The middle weight champion hits back at the same and suggests he should first get some wins under his name before starting a war.  
Chris Weidman explained how he is a bad matchup for the middleweight champion. Given his mix of striking, wrestling and jiu-jitsu would present something that has not been seen yet. Weidman doubled down claiming on social media that the matchup would be "easy money" for him.
Israel Adesanya shuts down Chris Weidman
Israel Adesanya, who has been extremely active online since his win, stoking the flame of feuds with Costa and Jon Jones, turned his focus to Weidman after the latest message.
He bluntly told Weidman, who has just two wins in his past seven fights and is coming off a narrow victory over Omari Akhmedov in August, that he needs to get more positive results before a showdown would be realistic.
Adesanya wrote, "They start it…I finish it. I can troll like 5 people at a time. But then the quality drops. Gets some wins first Chris. You don't want WAR!!"
Having said that it looks like Weidman will not be an opponent for Adesanya for at least anywhere until the mid of 2021 after the champion is currently targeting a matchup with Jared Cannonier, should he get past Robert Whittaker at UFC 254 on October 24. Even if that gets over, Jon Jones could be next in line for Adesanya after their 'Twitter feud.'
Also Read: Israel Adesanya's energy cannot be matched: Chael Sonnen