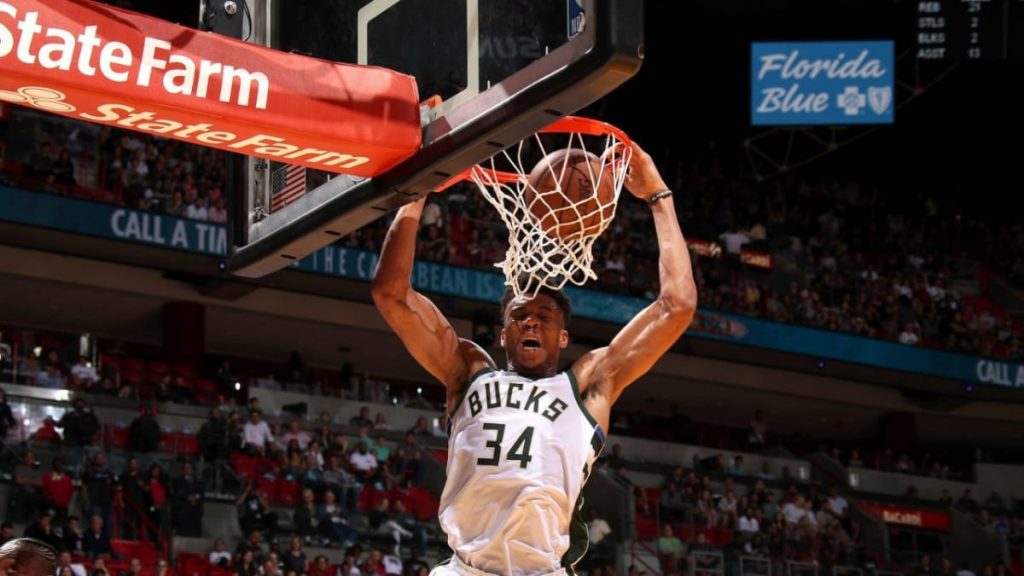 The reigning MVP, Giannis Antetokounmpo seems to be in the same form as before to lead his side to glory yet again. Giannis knocked down 43 points for the Milwaukee Bucks as they beat Detroit Pistons 125-115. This defeat now means, that the Pistons have lost 3 in 3 on the road. Giannis had 30 points going into the halftime, with 17 in 24 from the floor. 
Talking about the Detroit Pistons, veteran Derrick Rose uplifted his game on this occasion to challenge the Bucks as he scored 24 points coming off the bench. The Pistons rested Blake Griffin to protect his surgically repaired left knee. Sekou Doumbouya, Wayne Ellington and Svi Mykhailiuk scored 13 each for the Pistons. Jerami Grant continued his offensive form as well scoring 24.
Giannis Antetokounmpo leads the Bucks against Detroit Pistons 125-115
Pistons rookie guard Killian Hayes headed to the locker room early in the third quarter after he got hurt making a diving attempt to deflect a pass.
For the Bucks, Khris Middleton scored 19, whereas Jrue Holiday registered 15 points against his name.
"They know that the previous game I'd been finding my teammates for a lot of 3s, finding the shooters," Antetokounmpo said. "Coming to this game, they probably were like, 'Don't let them pick us apart with our passing.' That's why there was a lot of space."
Antetokounmpo's presence helped the Bucks outscore the Pistons 62-42 in the paint, including a 40-14 edge in the first half.
The Bucks led 118-110 with just over two minutes left when Doumbouya drove into the lane and had his shot blocked by Antetokounmpo. The star forward followed that up with a put back on the other end to give Milwaukee a 10-point edge with 1:39 remaining. After which the away side never seemed threatening, especially when shooting from the paint. 
Also Read: Malcolm Brogdon secures a wild comeback in OT for Indiana Pacers…