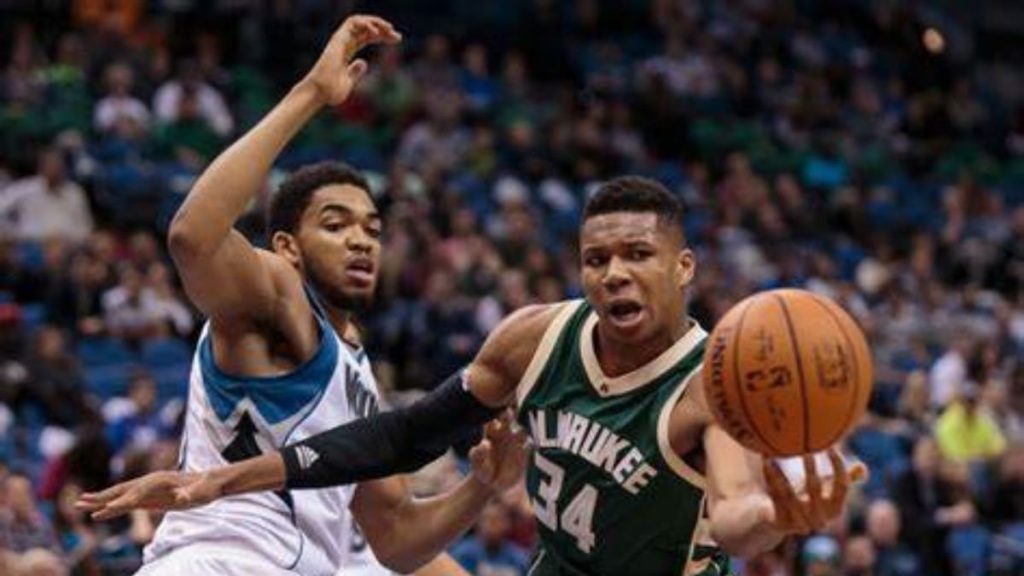 The Milwaukee Bucks have now descended a spot in the Eastern Conference. They are now 3rd in the EC. After a rocky start to the season, now the team is running with a 3 game win streak. Milwaukee Bucks registered their 19th win in the season over Minnesota Timberwolves. After a rough patch, some good form is getting back to their team. Giannis Antetokounmpo has been getting good numbers as well. It was a tough fight between the teams. However, the brotherhood moment between Giannis and Karl Anthony Towns touched everyone's hearts.
The Bucks had a decent performance. Giannis Antetokounmpo had 37 points at the end of regulation. Adding to it, 8 assists and 8 rebounds on top. Khris Middleton and Brook Lopez added 15 points each while Bryn Forbes had 23 points. Even without starter Jrue Holiday, the Bucks were decently capable to dominate the match. Despite efforts from Karl Anthony Towns and Malik Beasley putting 26 point each, Timberwolves were never in the game. But the warm moment the two big man shared after the buzzer was appreciated. Once again it proved NBA is all about brotherhood.
Giannis Antetokounpo shows his support to Karl Anthony Towns
The big men came up together at the end of the game. Sharing a common experience of losing their family members was unfortunate for both. Giannis said, "I kinda know how much he hurts. And how hard it is to lose somebody you love and then you gotta go and still do your job. I had to go up to him and kind of speak with him. Tell him a few words to represent his mom in the best way and told him I am sorry about his loss. I kinda know much he hurts. I know how hard it is to lose somebody you love, and then you gotta go and still do your job. It's extremely hard. I told him I love him, stay healthy and I'll see you soon."
Karl Anthony Towns responded positively. He appreciated the way Giannis Antetokounmpo backed him despite a slump season. He said, "Giannis is a friend of mine. I appreciate him and the way he has reached out to me during my time. We really built a friendship there. So, I am really appreciative of him. The amount of care he's put into me and my family." Minnesota are in the last team in the EC. But they haven't given up their fighting spirit.