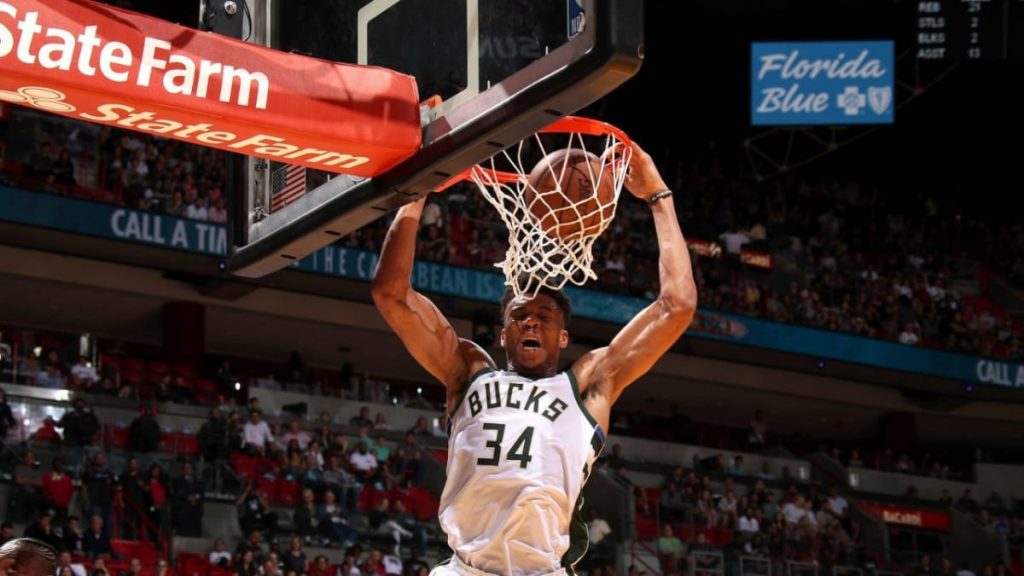 Milwaukee Bucks' marquee player Giannis Antetokounmpo scores a triple-double to get Milwaukee Bucks past Detroit Pistons with 22 points, 10 rebounds and 10 assists. The reigning MVP led his side from the front to beat the Detroit Pistons for the 3rd time in this season. The Bucks always had the upper hand, courtesy to their shooting form behind the arc. As Pistons' struggled, Bucks made full-use of their potential. With this loss Pistons have now lost 9 out of their 11 games in the 2020-21 season.
Jerami Grant has been one consistent player for the Detroit Pistons and has found his way to score in each and every game. But unluckily for him, the result has not ended in his favor majority of times. The only time Pistons came close was when they cut the lead to 11 point at halftime. Apart from that, the Bucks were always cruising to victory and never seen lacking on any end of the court.
Giannis Antetokounmpo leads the Bucks against Pistons with triple-double
It was the 20th career triple-double for Antetokounmpo. Jrue Holiday added 21 points for the Bucks in another solid performance after arriving in an offseason trade.
"I knew he was really good, but every day I play with him, I realize how good a person he is, good a teammate he is, and how much better he is than what I thought," Antetokounmpo said.
Milwaukee beat Detroit 125-115 on Jan. 4 and 130-115 two days later. Making this an even nastier and bitter loss for the side from Detroit. Pistons shot a solid 40% from 3-point range, but the Pistons were just 22 of 57 inside the arc.
Giannis also spoke about James Harden's trade to Brooklyn Nets and said it was a great acquisition for the Nets, having been able to fetch such a player is always a plus.
Having said that the Bucks would face the in-form Luka Doncic led Dallas Mavericks next.
Also Read: James Harden to Brooklyn Nets in 4-Team Mega Deal