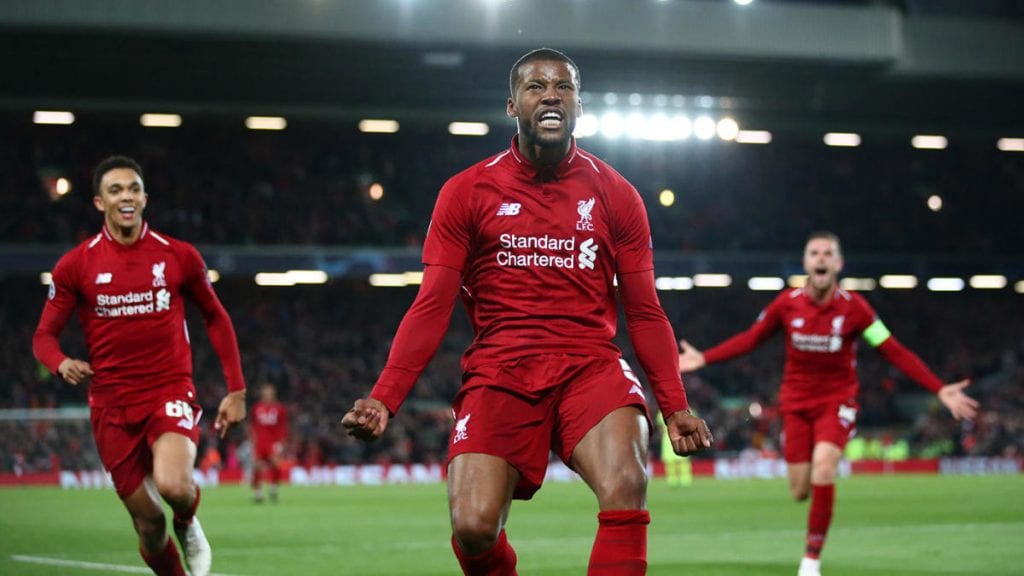 A latest report by The Mirror states that Netherlands midfielder Georginio Wijnaldum has rejected Liverpool's latest offer for a contract negotiation. The midfielder has been holding out on a better improved contract that satisfy his demands. Liverpool is hesitant in offering a contract like that to an aging player with no guarantee on how much output he can give.
Whether he deserves such a contract is debatable at best
The Dutch midfielder has been a standout performer for Liverpool this whole season not because of his performances, but for his longevity. He has scored just one goal this whole season and hasn't had an assist, but that's not what his role is in the team. He functions as a defensive shield for Liverpool's centre-backs and performs that job with aplomb. Wijnaldum has been one of Liverpool's go-to performers and has bailed out his club throughout this season.
Liverpool have been hit with their worst injury crisis in recent years which saw them losing 16 players at different intervals. They lost a major portion of their midfielders with Alex Oxlade Chamberlain, James Milner, Jordan Henderson, Naby Keita and Thiago Alcantara injured. Fabinho dropped behind to centre-back as Virgil van Dijk and Joe Gomez are injured for the season. So it was Gini Wijnaldum and a young Curtis Jones along with Jordan Henderson who made the midfield for a lot of matches with no rest or substitutes.
Currently Wijnaldum is nearing 30 years of age and his contract runs out this summer and he is stalling on a new contract. Last summer he was almost on the way out as Liverpool had signed Thiago Alcantara, but decided to stay and fight for his place. It turned out to be a win-win situation for both of them as he played the bulk of Liverpool's matches with the injury crisis. Now he could be on his way out again with Barcelona as a potential suitor as his former national team manager Ronald Koeman is there.
The Dutch midfielder feels that he deserves a better contract with better wages that reflect his contributions to the club. The club is holding out on as they don't want to give a major contract extension to someone 30 years of age and who may not be able to play at the highest level for more time. What happens will be known only in the coming few days as Wijnaldum is free to get into a pre-contract with any team now.
Also read: Chelsea looking to offload atleast five players in this winter window