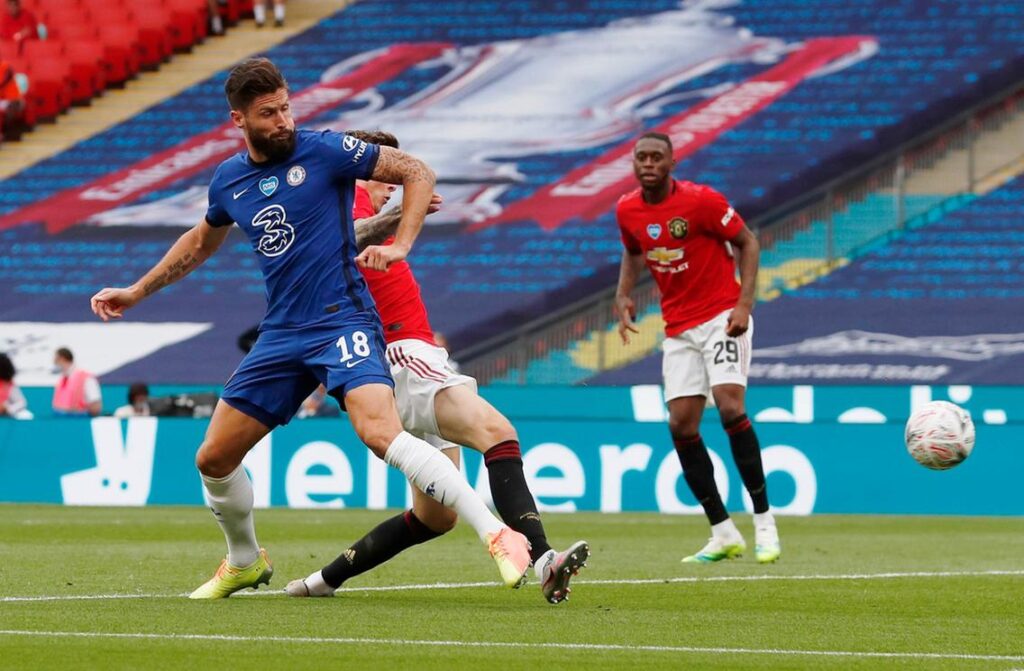 Olivier Giroud has admitted that the signing of Werner means, the Frenchman's place is not safe in the side. Giroud however is welcome to the competition. The Frenchman has said he will do his best to give selection headaches to Lampard ahead of next season.
Timo Werner was recently signed by Chelsea from RB Leipzig. Signing of Werner adds to the impressive choices that Lampard has to make from. Chelsea currently have Tammy Abraham, Olivier Giroud and, now Timo Werner as their striking options.
Abraham was Lampard's starting choice before the coronavirus halted the league. This hinted at the possibility of Giroud leaving the Blues. However, Giroud has been in fine form since the lockdown. The Frenchman has scored 7 goals to his name since the restart.
Tammy Abraham however, ended as the top scorer for Chelsea with 15 goals. Now with Werner's arrival and Giroud's upsurge in form, Lampard has a decision to make.
Giroud on his own abilities
Olivier Giroud's ability to hold the ball up has helped Chelsea multiple times this decision. He offered Lampard's side the aerial and physical abilities that Abraham couldn't.
The 33-year-old says, "When the teams play a defensive way against us, it is not bad to have a tall striker like me that can make the link. But I am not naive.
Giroud on Werner's signing
"Werner has not been recruited to sit on the bench, said Giroud. But I will do everything I can to give headaches to the coach when it comes to making his choice. Werner's transfer is an additional motivation and it was inevitable that the club recruits a striker."
"Chelsea is a great club that spends money to strengthen the squad, and I was expecting someone to come."
On his stay at Chelsea
Olivier Giroud's contract at Chelsea runs upto 2021 and he has not yet decided on the plans ahead.
"I still have a year of contract here. If I stay here afterwards, that is fine. Otherwise, it will be another challenge. But I can still play in a good league for two years. I don't set any limits."
Olivier Giroud and Chelsea have their sight set on the FA Cup. Chelsea play Arsenal on Saturday in this year's FA Cup final.
Also Read: Havertz will be there for Europa League campaign :Voller