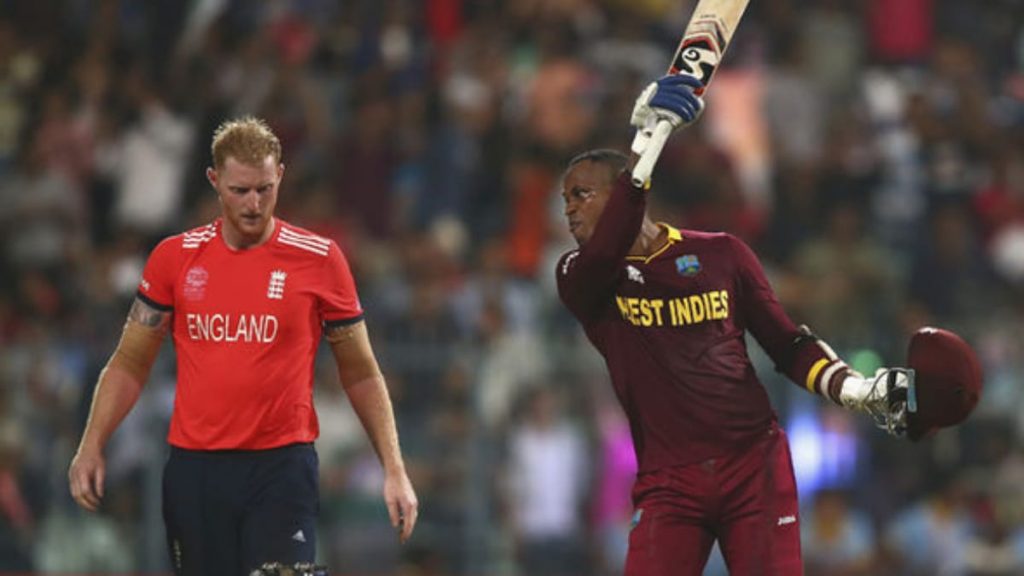 Ben Stokes and Marlon Samuels once again renewed their rivalry with Marlon Samuels making personal comments on the English all-rounder.
Stokes currently playing for Rajasthan Royals in the Indian Premier League made a few comments about the West Indian world Cup winner Marlon Samuels. Stokes speaking about quarantine said he wouldn't wish anyone to go through it not even his 'enemies'. The comment was rather light-hearted in nature as Stokes expressed his views about keeping himself in isolation.
Ben Stokes followed the mandatory quarantine rules in New Zealand as well as in UAE when he arrived for IPL 2020.
Stokes spoke to TMS in an IPL podcast, "I posted a few Instagram stories and some of the England boys were messaging me asking what it's like and I was saying it wasn't the most enjoyable thing you ever have to do, I wouldn't wish it on my worst enemy."
"I text my brother saying the same thing, and my brother asked: 'You wouldn't even do that to Marlon Samuels?' I said 'no, it's that bad' – that's how tough it was," he added.
Samuels reacts to Stokes comments
Marlon Samuels was not very happy with the things being said about him by Stokes and answered on his Instagram post. He took things personally and slammed Ben Stokes in a derogatory post. He even mentioned Ben Stokes's wife in his post.
"no white boy could diss me in the sports and no get back diss look at this b*tch still thinking about me give me 14 days with you wife turn har into Jamaican in 14 seconds mate none of yall knows me that simple means it's my f***ing superior skin tone," wrote the West Indian.
"icc cricketing world ben b*tch stokes Shane b*tch warn and a few b*tch west Indians cricketers who sell out sextillion7thpower Ps nothing to f*ck with my army bigger and we richer," he added.
Ben Stokes and Marlon Samuels rivalry goes way back to 2015 when Samuels saluted Ben Stokes and words were exchanged between the duo. Next time the two met in the ICC T20 Cricket World Cup finals where West Indies won the tournament in Mumbai.
Also Read: IPL 2020: Twitter reacts to Ben Stokes' match-winning century against Mumbai Indians