Simone Biles is a 24-year-old gymnast. When it comes to records and numbers, she is among the legends. The American is already deemed as one of the greatest athletes of all time, having garnered 30 medals, combining the Olympics and World Championships.
At the age of 16, she won four medals at the World Artistic Gymnastics Championships. In the 2014 & 2015 editions of the tournament, she didn't flatter to deceive either. From there on, there has been no stopping Biles, and currently, she has set her goals clear for the Tokyo Olympics.
In the 2016 Rio Olympics, she was unstoppable. She clinched four gold medals and one bronze medal in Brazil, giving an account of her versatility. Biles, who was only 20 years old back then, also recorded the highest margin of win in the Olympic gymnastics final (female) with 2.100 points.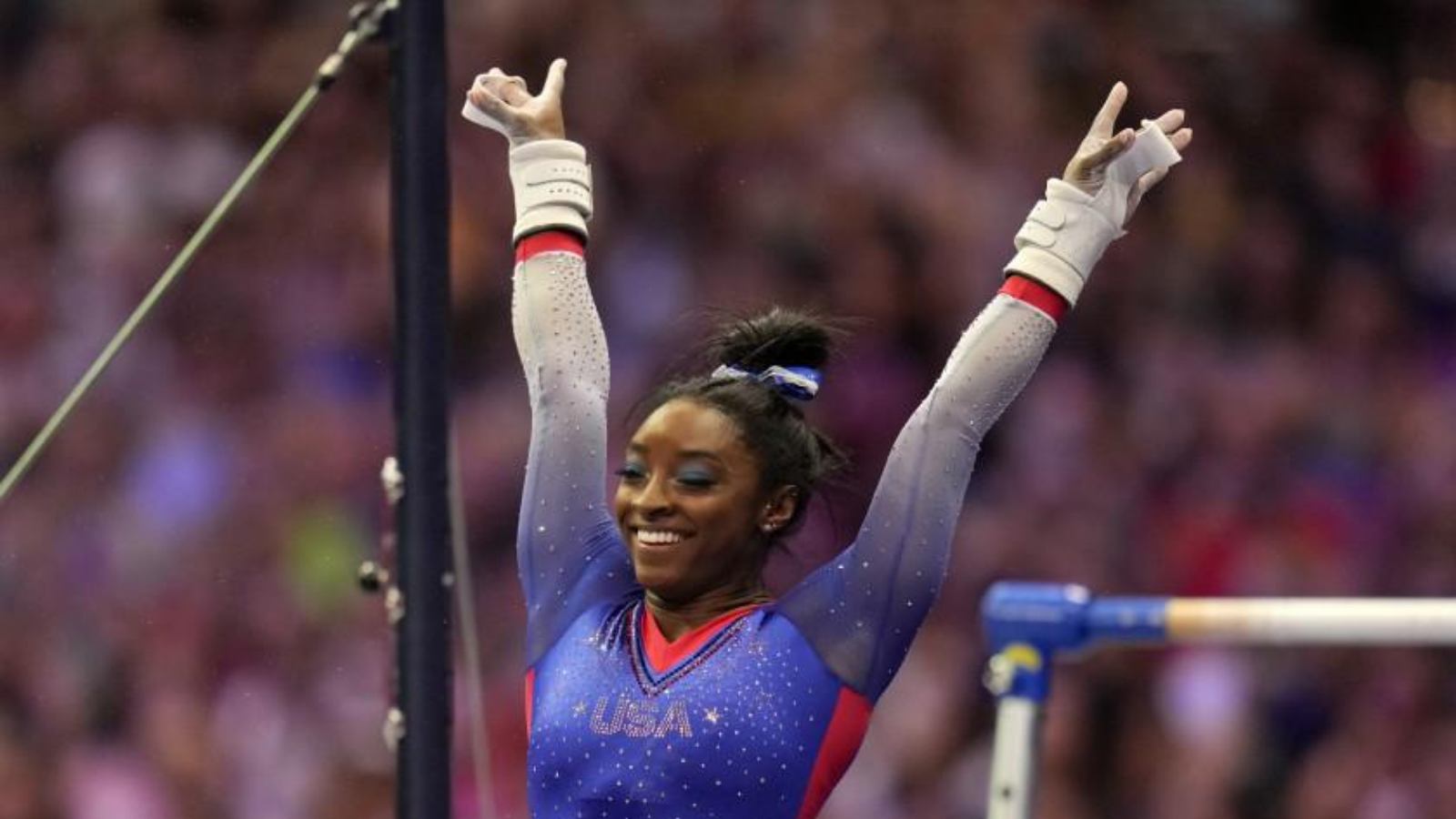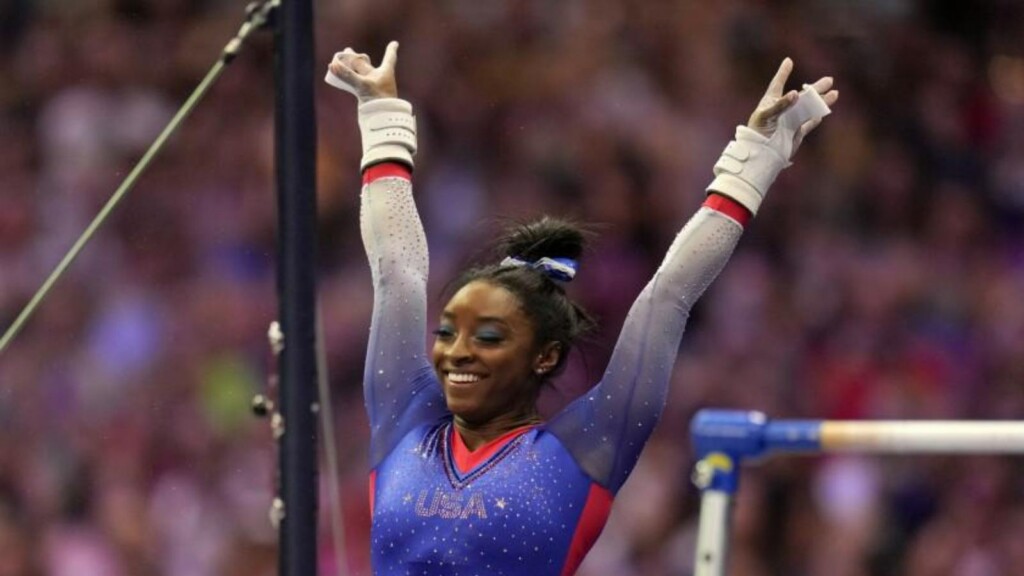 In 2021, Simone Biles has looked in tremendous form, having won U.S. Gymnastics Championship for the seventh time. She also carried on her unbeaten streak that started way back in 2013. Alfred Jochim is the only other gymnast from the United States to have won as many as seven U.S. titles.
Standing just 4 ft 8 in, she is a pocket-size dynamite, and a lot would be expected of her in Tokyo. After the 2016 Olympics, Biles went on a one-year sabbatical to refurbish her skills, only to return stronger. Simone Biles also added two new skills to her repertoire, and she's up and running for the Olympics.
What Simone Biles can do in the Olympics?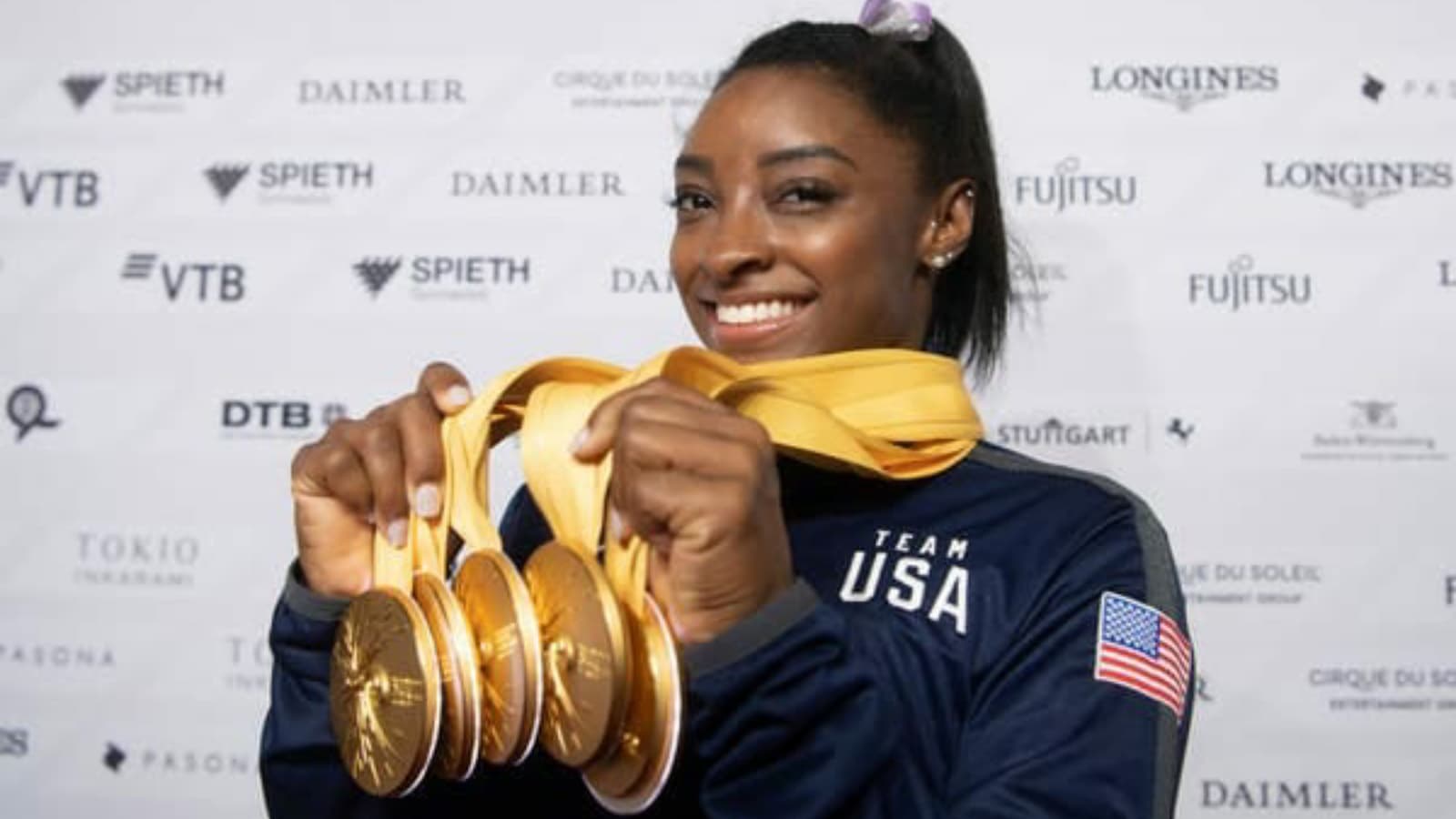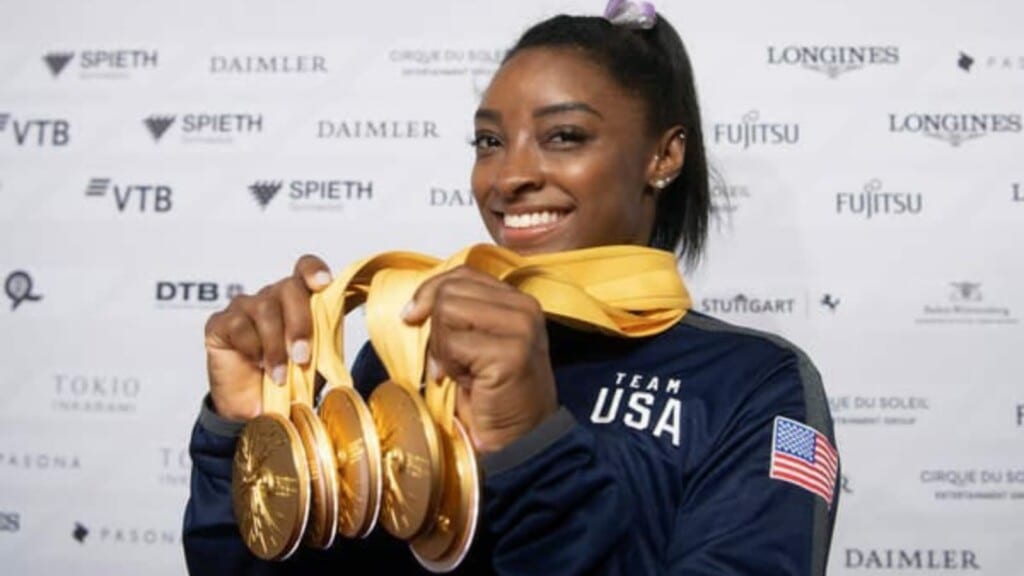 In Tokyo, Simone Biles has a chance of winning a total of six medals. In Rio, she won four gold medals in the all-around, team, vault and floor competitions. The youngster is also the three-time World balance beam champion, and a fifth Olympic gold medal in that category can't be ruled out.
The Ohio-born player also has the opportunity of becoming the first woman to win five gold medals in gymnastics in a single Olympics' edition. Anton Heida, with five golds, in the 1904 Olympics in St. Louis and Vitaly Scherbo in 1992, with six golds in the Barcelona Olympics, top the list.
Moreover, she needs four medals to surpass Vitaly Scherbo's tally of 33 medals in the Olympics and World Championships. The Tokyo Olympics has already seen the daylight, and all eyes would on Biles as she gears up for more records and laurels in her career.
ALSO READ | 2020 Tokyo Olympics Gymnastics Schedule, Preview, Venue, Timing, and More