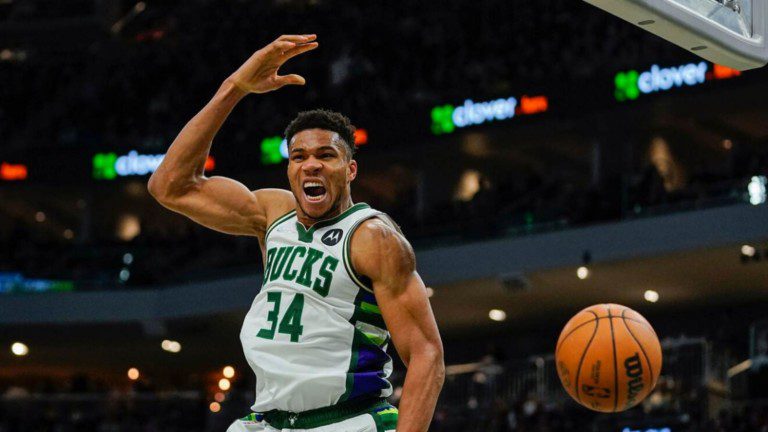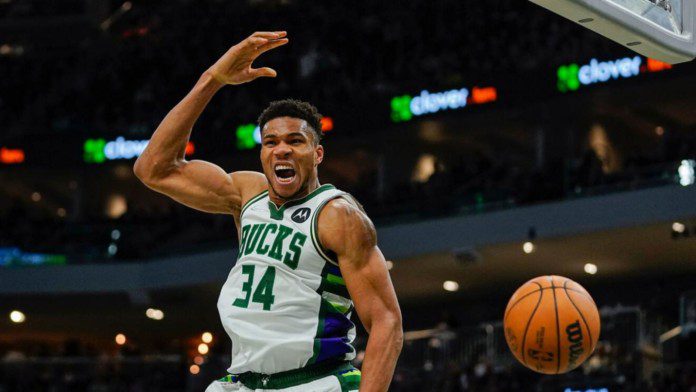 The Milwaukee Bucks had a comfortable victory in their match against the New York Knicks, bagging a 123-108 win, with support from their players Khris Middleton scoring 20 points, Jrue Holiday scoring 24 points and their star player, the Bucks' forward, Giannis Antetokounmpo had his seasons first triple-double putting up an impressive 38 points in his 34 minutes played.
The Bucks were given a massive push by an aggressive Antetokounmpo in the 4th quarter, which lead them to a comfortable victory against their counterpart. But the highlight of the day was an absolute gem of a pass by Giannis to his teammate Grayson Allen who hit a 3-pointer after receiving that pass from Antetokounmpo.
Let's take a closer look at what happened in this magical sequence.
Giannis makes an absolutely amazing pass to Grayson Allen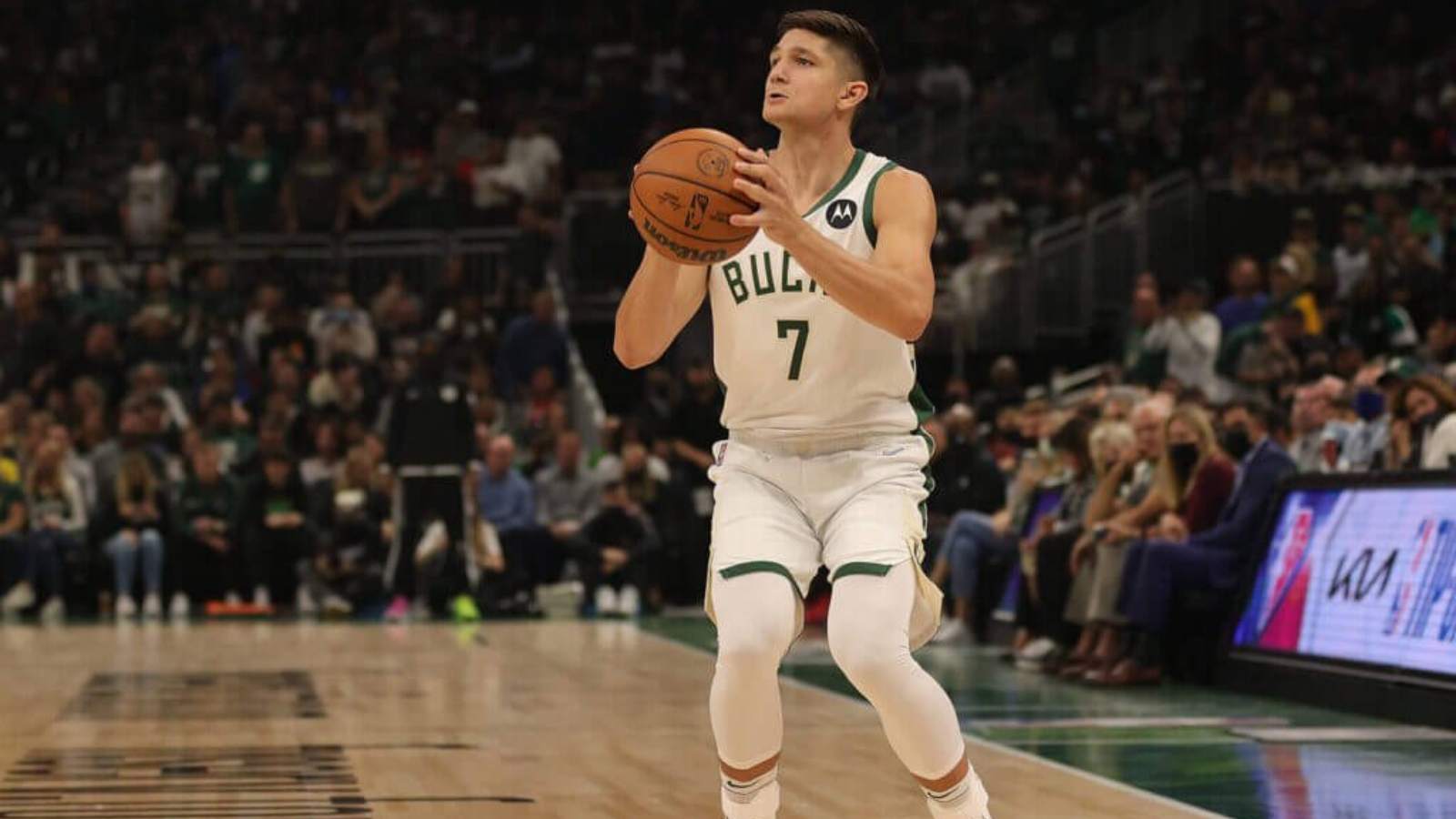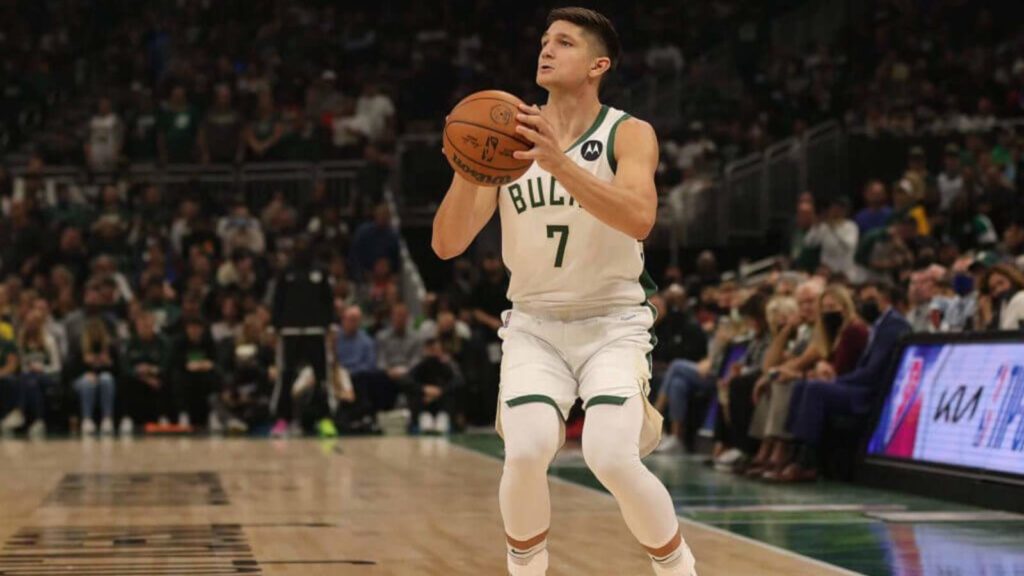 Antetokounmpo was already having an absolutely day, taking on the Knicks, he changed gears and turned on the heat in the 4th quarter, deciding to dominate the home team, almost all alone.
Also Read: Warriors' Draymond Green drops truth bomb on Russell Westbrook's trade rumor…
The Bucks were already ahead for the entirety of the game, making it one-sided, when Antetokounmpo woke the crowd up with one gem of a pass in the 4th quarter as he made a backward, overhead, no-look, across the court pass to his teammate Grayson Allen with 8 minutes 21 seconds remaining on the clock, when Allen banked the 3-pointer increasing their lead to 105-94. All this happened after an offensive rebound, while Giannis was off-balance, making it more startling.
Have a look at Giannis' wonderous pass:
In his reaction to the pass by Giannis, Allen had 4 words to say with a smile on his face, "Yeah, that was ridiculous".
Knick's player RJ Barret who had 23 points in the match, testified to Giannis' control in the fourth quarter, saying "At the beginning of the fourth, Giannis kind of took over a little bit" also adding, "They just had a different intensity in the fourth that we weren't able to match".
The netizens on Twitter also had several reactions to this absolute gem by Antetokounmpo, which we'll take a look at later in the story.
Bucks Win 123-108 against Knicks in ending their season series 3-1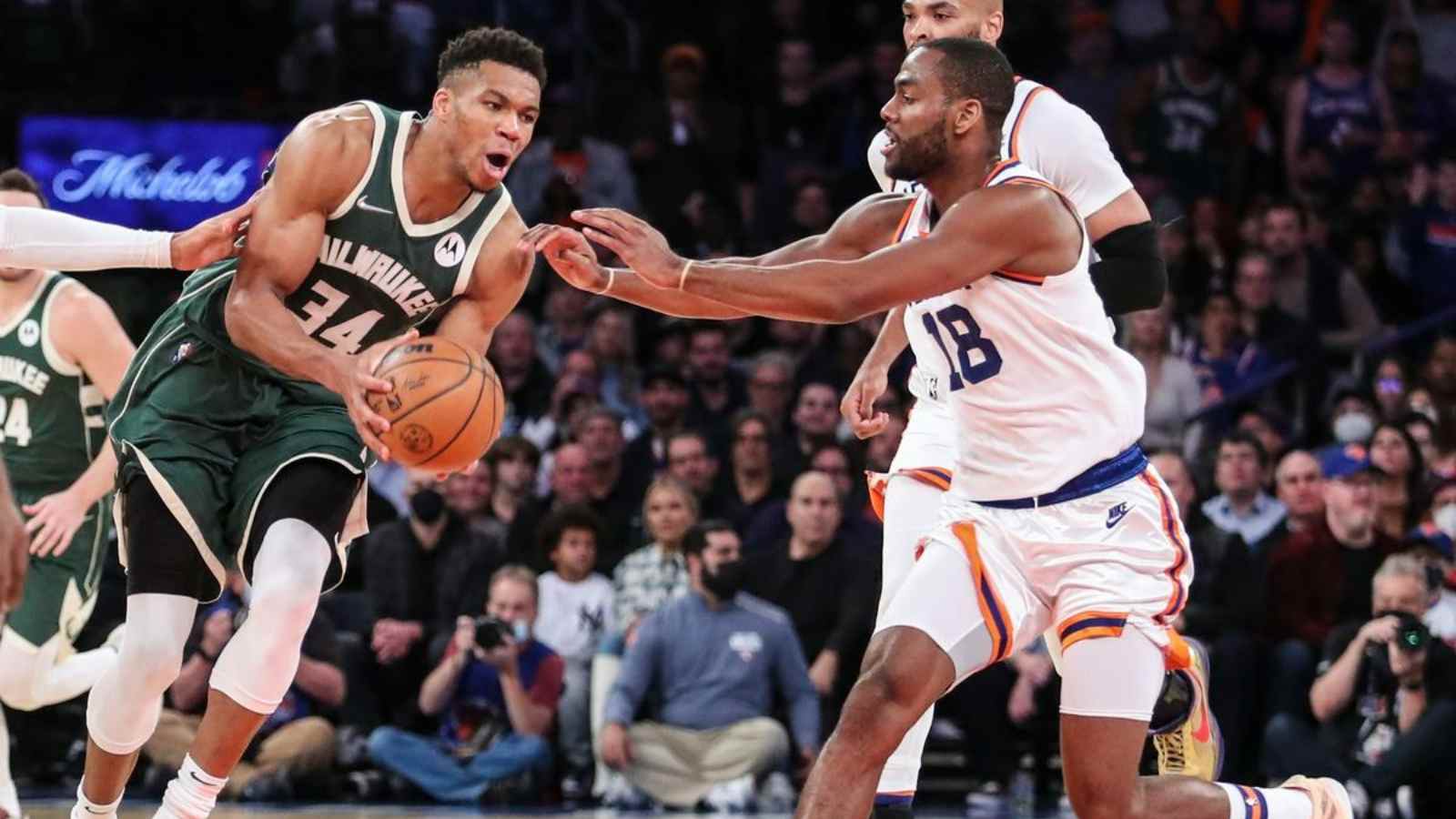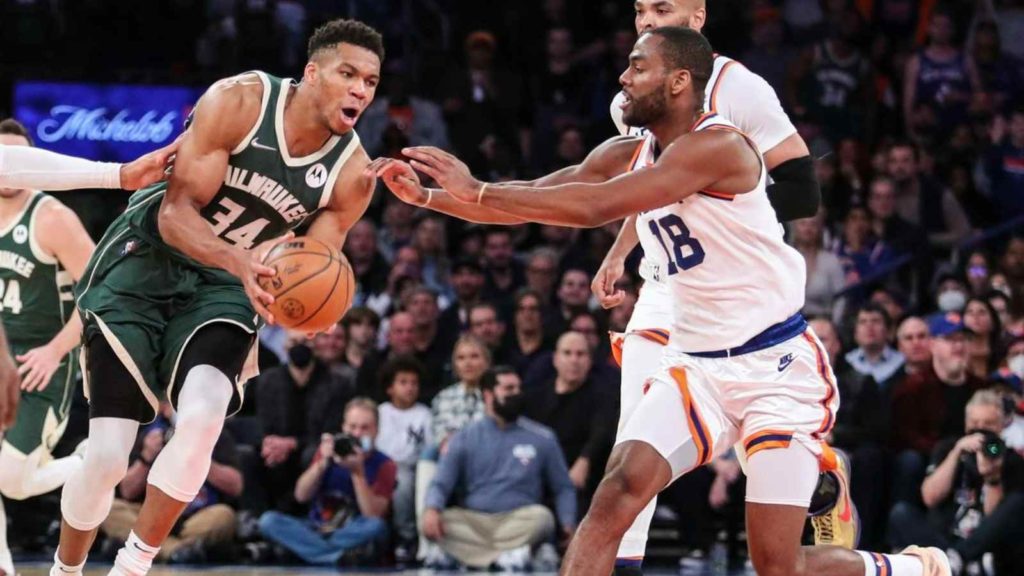 The Milwaukee Bucks took a comfortable win against the home team New York Knicks, ending their season series with a 3-1, also winning in that segment.
The Bucks had a comfortable match, where all of their players performed the way, the coach would've wanted them to. Khris Middleton scored an impressive 20 points, Jrue Holiday scored an impressive 24 points accompanied by 10 assists and 5 rebounds to his account. Their Star Player Antetokounmpo had a wonderful game overall, bagging his season's first triple-double, amplifying its impact with that wonderous pass.
The Knicks didn't turn up the way they would've expected themselves to perform against the defending champions, as their highest scorers were Evan Fournier with 25 and RJ Barret with 23. The match remained one-sided for its entirety and the Knicks weren't able to take the lead even a single time.
Allen came back for the Bucks after the suspension saying that he understood why he was punished, and said, "I understand that the rules, a lot of it is about the result of the play, right? The result of the play was a hard fall, and unfortunately, Alex was injured, so the NBA felt there was a need for a suspension."
Also Read: "Utter Disgrace" Fans lash onto Kobe Bryant and Gianna's statue made…
Coach Mike Budenholzer also appreciated Giannis' performance tonight, by saying, "The ball was coming off his hands really good tonight from a lot of different places", and all this happened after Giannis was named an All-Star starter for the 6th time continuously, also tying the franchise record for selections.
Twitter Reacts to Giannis' Creative Pass
The Bucks have had an impressive run, improving their record to 31-21 this season, while having a 7-7 run in January. The entire team has been performing for the Bucks with Giannis leading the way for them, and with the team now being in playoffs form, it will be interesting to look at how they perform from now on.
Also Read: John Wall drops major hint on rumored Russell Westbrook trade with…