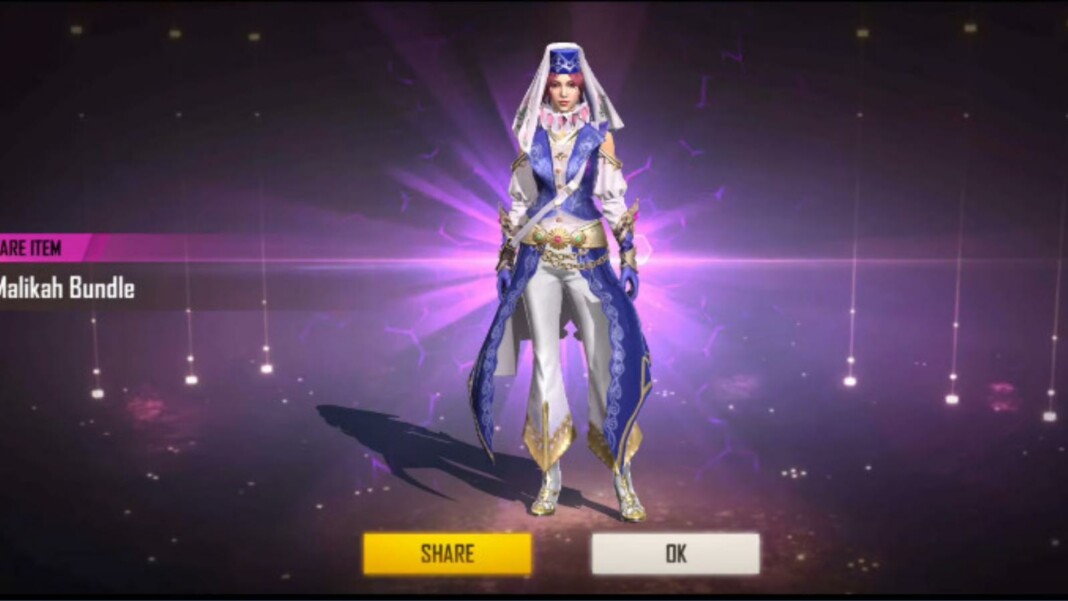 Free Fire Luck Royale Section will receive the bestowed rewards every time featuring several items. Today we will look at how players can get Imperial Malikah Bundle in via Free Fire Gold Royale event section.
Free Fire, the quick-paced battle royale game that boasts tons of unique elements, aspects unlike other BR titles on the platform. Besides that, the game has been into setting prominent standards in eSports with rising communities. The luck royale section of the game often receives so many cosmetics such as bundles, weapon skins and even some accessories. Players should use various currencies and related tokens to claim rewards in the section.
The Luck Royale section features many new bundles often and there is a new one available right now! Down below we take a look at the Imperial Malikah Bundle in Gold Royale.
Read More: How To Top-Up Free Fire Diamonds On SeaGM For August 2021?
About Gold Royale Imperial Malikah Bundle in Free Fire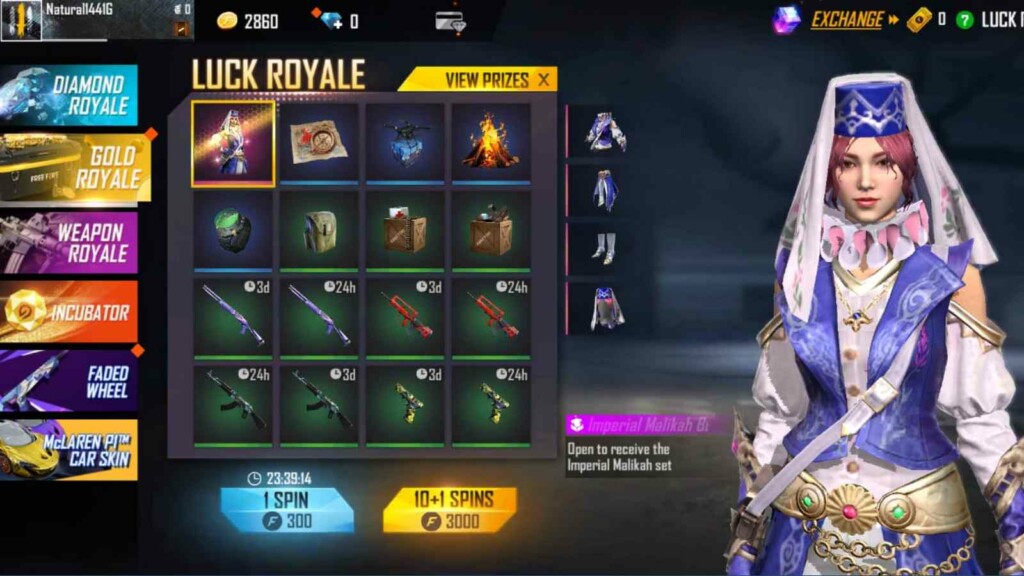 Garena had launched a new Gold Royale Package known as the Imperial Malikah Bundle, as well as a slew of other updates. It's one of the most famous and open ones in Luck Royale events. By investing a few gold coins, players can get them very quickly. This article provides an in-depth look at the newly launched Gold Royale bundle.
The new Gold Royale bundle, which features the Imperial Malikah bundle as the grand prize, was rolled out yesterday, August 4th. For another 55 days, it will be accessible.
The Female Bundle consists following items:
Imperial Malikah (top)
Imperial malikah (bottom)
Imperial Malikah (shoes)
Imperial Malikah (head)
How to get Imperial Malikah Gold Royale bundle in the game?
If users have sufficient gold coins for a few spins, they can easily obtain the bundle. By following these steps below, they can get the new female bundle in the game.
Step 1: Head to the 'Lucky Royale' event which is present on the left side of the main lobby.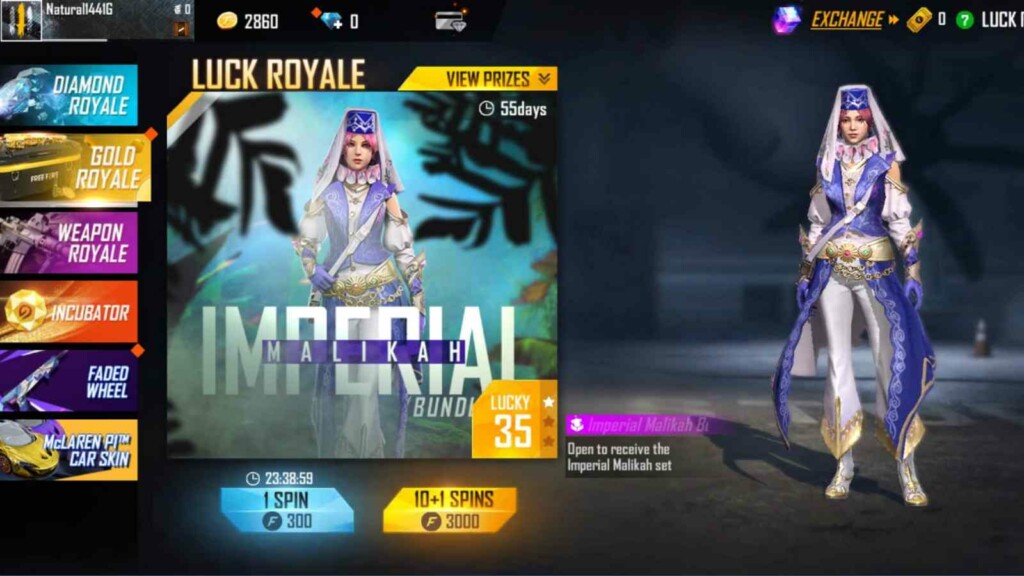 Step 2: Then you must tap on the 'Gold Royale' section and choose the spin numbers which is in the blue background at the bottom of the screen. (You can spin for free for the first time and a total of 11 spins charge you 3000 coins)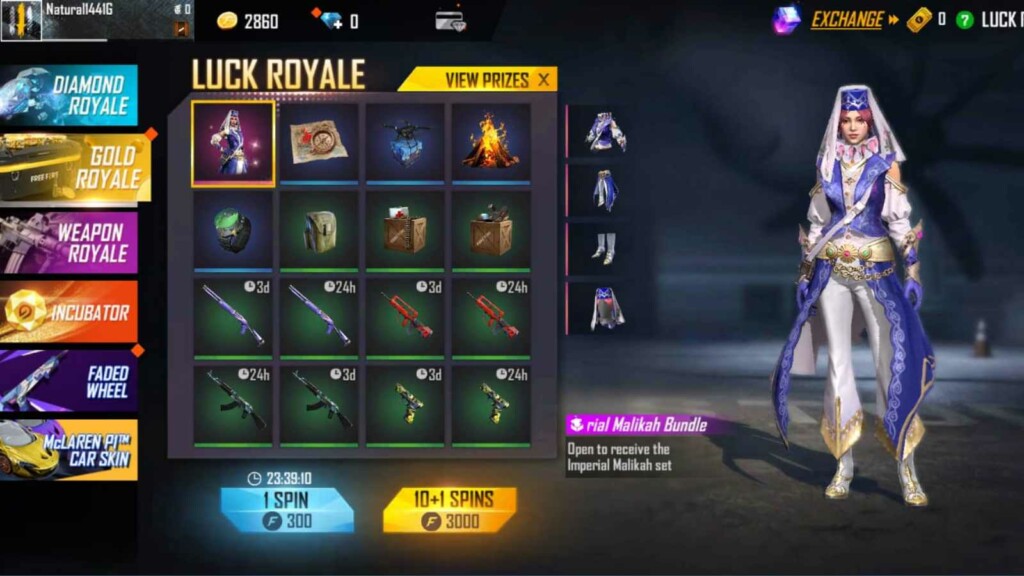 Step 3: Players must confirm the spin after making their choice, and they can equip the reward after receiving it.
The Imperial Malikah Bundle is simple to obtain, as it only requires a few spins of gold coins. There is a high chance of probability to obtain after a few tries.
Also Read: Free Fire 4th Anniversary Details And Date Revealed